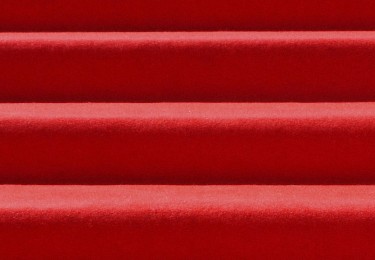 Coutts
Sports, Media and Entertainment
From our earliest days, Coutts has managed the finances of some of the world's most talented and influential individuals. Coutts Sports and Entertainment team was established in 1999 and today we are proud to work with some of the leading contemporary sports people and creatives.close
Throughout our history, Coutts has worked with some of the most high-profile and influential names within sport, media and entertainment. Highly connected within our clients' own circles, we understand the subtleties of their professional lives and provide flexible solutions designed to maximise opportunities as they arise.
Coutts expertise within the sports, media and entertainment industries derives from our long-standing relationships with some of most successful talent within the UK, coupled with our extensive understanding of their creative cycles. Our specialists work collaboratively with our clients' wider advisers, to be part of a trusted team that accounts for every aspect of their wealth.

An acute understanding of our clients' own career cycles ensures that our experts are perfectly placed to work with them as their careers develop – maximising the opportunities presented as they peak and planning for a sustainable future. Coutts experts understand the individualistic nature of our clients and the irregularity of work or income that can often present barriers when seeking financial help. Our team understands the opportunities and threats inherent in short-term contracts, are familiar with image rights, advance sales and the value of back catalogues. We offer flexible solutions designed to bring stability and security to an inconsistent world.
From banking, lending and currency management through to financial planning and investment advice, we provide an all-encompassing service that caters to our clients' needs now and into the future. And our advice goes deeper, as we can also help to empower their philanthropic ambitions and advise on the emotionally complex issue of succession planning.

Our

Approach
With many of our clients' finances spanning both personal and commercial interests, Coutts Sports and Entertainment team works alongside the specialist Coutts Commercial Media Banking team to deliver relevant and consistent solutions in keeping with their overarching wealth.
Coutts has established expertise of working with some of the most talented names in sport. We understand that the demands facing sports' professionals can leave little time for financial management, and that their needs will often increase in complexity as their careers progress.

Highly connected within the sporting world, Coutts experts work as part of our clients' trusted advice teams – closely collaborating with agents, professional advisers and family for exceptional solutions that meet their exacting requirements.

Our focus is on ensuring we maximize the opportunities presented throughout a career, so that clients are financially secure once their first career comes to an end.

Coutts works with some of the most established and up and coming names in television, film and theatre. Well-versed within the industry, our experts work with individuals in front of, and behind the camera, including actors, directors, scriptwriters and producers. With extensive connections and a deep understanding of the intricacies of this sector, Coutts experts work closely with clients, and with their management team to cater for every aspect of their private banking and wealth requirements.

Close alignment with Coutts Commercial's specialist Media experts ensures a full service proposition that is capable of meeting the most complex of needs, whether this is individual lending, the banking infrastructure to support full touring services or company finance.

Coutts has extensive connections across the spectrum of the art world and we are proud to work closely with artists, gallery owners, patrons and trustees. With London being one of the most dynamic cities within the art world, Coutts art experts understand the complexities and the challenges facing clients within the industry.

We carefully work to ensure that every aspect of their future has been considered and planned for. Our heritage in this sector has seen us fund major exhibitions, galleries as well as safeguard the financial future of our clients personal wealth. With the US dollar being the currency of the art world, Coutts extensive foreign exchange services ensure a flexible and competitive service.

Coutts is renowned for providing exceptional services for some of the most established and more up and coming names within the music industry. Coutts music experts work closely with musicians, songwriters, producers, managers and record company executives.

We appreciate the dynamics of the industry and the irregular nature of cash flow as the cycle of recording and touring plays out and are able to structure creative lending solutions that reflect the needs of our clients. Coutts provides flexible banking solutions coupled with strategic wealth management for every stage of our clients' careers.

The fashion industry may be driven by defined seasons, but Coutts fashion experts provide a reassuringly constant approach to our clients' financial requirements. Coutts works with some of the greatest names in fashion and design, from models, designers to model agencies.

Engrained within the industry, Coutts fashion specialists work closely and effectively with our clients' wider advisers, to deliver tailored advice across every aspect of their personal finances.

A core part of our offering for many years has been to work with some of the finest traditional media exponents, including authors, journalists and those involved in the publishing industry. In recent years as media has evolved so have we, and our clients now represent a wide range of modern media influencers, including stars of social media channels such as YouTube and Instagram. Whether traditional or new media we understand the typical career arcs, income streams, opportunities and threats and use this knowledge to build and protect our clients' wealth.

We've launched a Business Accelerator programme to help UK entrepreneurs within the interactive entertainment sector to scale their businesses to the next level. We have a dedicated specialist team that work with individuals from the Interactive Entertainment industry. This rapidly evolving industry is one in which Coutts has long been involved, and we understand the opportunities and challenges within it. Our Private Banking team work closely with our Commercial Media colleagues to provide a holistic services to everyone from developers and world class gamers in this exciting area.