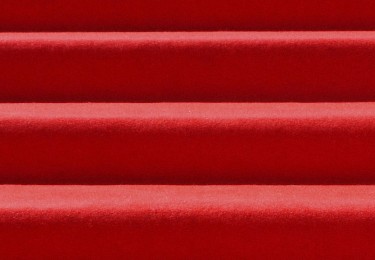 Coutts
Sports and Entertainment
From our earliest days, Coutts has managed the finances of some of the world's most talented and influential individuals. Coutts Sports and Entertainment team was established in 1999 and today we are proud to work with some of the leading contemporary sports people and creatives.close
Throughout our history, Coutts has worked with some of the most high-profile and influential names within sport, media and entertainment. Highly connected within our clients' own circles, we understand the subtleties of their professional lives and provide flexible solutions designed to maximise opportunities as they arise.
Coutts expertise within the sports, media and entertainment industries derives from our long-standing relationships with some of most successful talent within the UK, coupled with our extensive understanding of their creative cycles. Our specialists work collaboratively with our clients' wider advisers, to be part of a trusted team that accounts for every aspect of their wealth.

An acute understanding of our clients' own career cycles ensures that our experts are perfectly placed to work with them as their careers develop – maximising the opportunities presented as they peak and planning for a sustainable future. Coutts experts understand the individualistic nature of our clients and the irregularity of work or income that can often present barriers when seeking financial help. Our team understands the opportunities and threats inherent in short-term contracts, are familiar with image rights, advance sales and the value of back catalogues. We offer flexible solutions designed to bring stability and security to an inconsistent world.
From banking, lending and currency management through to financial planning and investment advice, we provide an all-encompassing service that caters to our clients' needs now and into the future. And our advice goes deeper, as we can also help to empower their philanthropic ambitions and advise on the emotionally complex issue of succession planning.

Our

Approach
With many of our clients' finances spanning both personal and commercial interests, Coutts Sports and Entertainment team works alongside the specialist Coutts Commercial Media Banking team to deliver relevant and consistent solutions in keeping with their overarching wealth.
Market Leader, Coutts Sport and Entertainment
Simon Hopes
A chartered wealth manager, Simon has almost 20 years' experience within the wealth management industry. Having joined Coutts in August 2013, Simon has expanded the Sports and Entertainment team while continuing to advise clients directly. Previously Head of Distribution at NatWest Stockbrokers, Simon has extensive experience of leading advice businesses – notably the NatWest and RBS Private Advice teams in the Midlands, South West and Wales. A regular competitor in half and full marathons, Simon lives in Richmond and travels extensively to pursue his interest in adventure travel and wildlife. Simon continues to raise funds on behalf of the NSPCC each year.
Telephone: 020 7649 4083 | Email: simon.hopes@coutts.com
Managing Director
Ian Turland
Ian has been in private banking for over 30 years and is a Managing Director working as Senior Wealth Manager in the Sports and Entertainment team. Ian is a member of the Chartered Institute of Securities & Investments.
Ian has worked with some of Coutts highest profile clients for many years, managing their wealth and investments. He has been instrumental in building the Coutts Sports and Entertainment franchise since inception.
Ian has been a keen fund raiser for charities and , previously led Coutts Senior Client Partner and Managing Director population to raise over £400,000 for the NSPCC Childline charity.
A keen long distance walker, both home and abroad, Ian lives in Tunbridge Wells and travels extensively when not watching his two sons play rugby and football.

Telephone: 020 7649 4086 | Email: Ian.Turland@coutts.com
Executive Director, Team Leader
Matthew Wotton
Matt Wotton is Team Leader, Private Banking within Coutts Sports and Entertainment client group. Matt joined Coutts in April 2014, having previously led the Sports, Media and Entertainment business at Barclays Wealth and prior to that, the Global Sports Group at HSBC Private Bank. Matt is a fully qualified private banker with qualifications including CeMap, ACIB and PCIAM. Matt has a passion for all sports and is a third generation Charlton Athletic fan - for which he blames his father and grandfather!
Telephone: 020 7649 4002 | Email: matthew.wotton@coutts.com