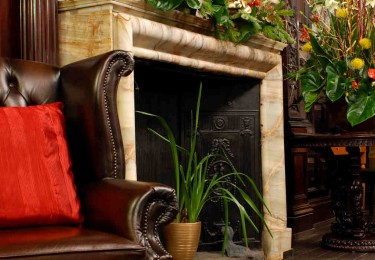 Intermediary Partners
Coutts provides a consolidated private banking and wealth management advice service that caters for every aspect of our clients' wealth, on both sides of the balance sheet. Please enquire if you are interested in exploring how this partnership can benefit you and your client.
A winning collaboration
Coutts is proud to have long-standing relationships with the intermediary community and we have a designated team supporting relationships with lawyers, accountants, tax advisors, investment consultants, corporate finance professionals and trust companies.
We work collegiately with our clients' wider advisers to provide the highest level of expertise for every aspect of their needs. With an extensive yet consistent breadth of service that covers all aspects of wealth, we will share the Coutts story with you and discuss how we can help your clients.
Award-winning private banking and wealth management solutions, delivered by dedicated experts with an unsurpassed understanding into our clients' needs. Renowned for our understanding that wealth goes beyond money management, Coutts clients also benefit from our insight into the issues that matter to them: from philanthropy to succession planning and guidance for family businesses.

How to get in touch with us

If you're a tax, legal or trust firm please contact:
Carl Darnill
Head of Advisory Intermediaries
ALL mortgage broker related enquiries:
If your enquiry relates to a mortgage facility please contact our specialist mortgage broking team where a private banker will reply directly to you
The Coutts Intermediary Team
couttsintermediaryteamreferrals@coutts.com

Coutts require clients to be able to invest or borrow £1m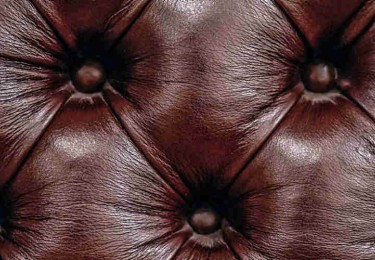 Three centuries of private banking expertise combined with a contemporary approach to provide innovative and accessible solutions - delivered by experts within in our clients' worlds.

Coutts wealth managers are accredited beyond the industry standard, ensuring exceptional advice and a sound understanding of our clients' full objectives – and the solutions they need to achieve these.

Unrivalled expertise coupled with flexible banking solutions. Coutts Commercial specialists understand the industries our clients operate in, connecting clients and facilitating powerful introductions.
Property Financing case studies
Our highly personalised and seamless service provides unique solutions for clients with unique needs. These case studies show some of the ways that Coutts can work closely with borrowers to secure property financing that meets their needs.
Only for use by mortgages intermediaries
We helped an entrepreneurial business owner borrow £3 million to buy a new home despite having insufficient income for the mortgage.

What's more, by using our Offset Select Mortgage product, our client was able to deduct his cash on deposit from the overall amount of the loan when calculating his interest. This meant he got the benefit of dramatically lower repayments while leaving his cash available for new investment opportunities (albeit with the understanding that accessing it may alter the degree of benefit he receives from the offset).

How Coutts helped

Even though, on paper, the client didn't have enough income for the loan, our understanding of the wider complexities of his wealth meant we were still able to help him.

Firstly, as part of our affordability assessment, we looked at 'undrawn profits' within the client's business. Following a comprehensive assessment of his company's financials, we judged that the business was profitable and had sufficient liquidity to allow our client to increase his remuneration if required.

And secondly, we were able to take into account the sale of his existing home when considering his repayments, even though he had not yet put the property on the market.

All of this enabled him to buy his new £4.6 million home.

Important information


Your home or property may be repossessed if you do not keep up repayments on your mortgage. Over 18s only. Terms and conditions apply.

We set up a bespoke lending structure which enabled a UK resident non-domiciled client to raise £10 million in eight weeks so he could buy a £14 million super prime house in Kensington, London.

How Coutts helped

Our flexible approach to lending and deep knowledge of the client's wealth meant we were able to set up a tailored lending solution that met his needs perfectly.

We lent our client £7 million against the property and a further £3 million against his second home in London.

The Coutts Offset Select Mortgage enabled our client to deduct £3 million of his surplus cash on deposit from the total loan amount when it came to calculating the interest. The flexible nature of the product meant he was able to do this despite the money being held in three different currencies – sterling, euros and US dollars.

This reduced the amount of interest he had to pay on that £3 million to a quarter of what it would have been without the Offset Select Mortgage. But he also still has access to the cash if he needs it (albeit with the understanding that accessing it may alter the degree of benefit he receives from the offset).

Our client also plans to sell his second home within the next three years. Another feature of our Offset Select Mortgage is that it enables him to do this without incurring any early repayment charges.

Important info:

As with all currency transactions fluctuations in values could result in higher payments.

Your home or property may be repossessed if you do not keep up repayments on your mortgage. Over 18s only. Terms and Conditions apply.

Our international focus helped a Chinese couple refinance their £6m mortgage

The Mandarin-speaking couple are UK residents but were in China while arranging the deal. The documents involved were issued by the local authorities in China and were therefore in Chinese.

How Coutts helped

The International Coutts team has lots of experience supporting clients with complex wealth structures who are from a range of jurisdictions. This proved invaluable in this case as our advisers were able to guide the clients through the process smoothly, using their international expertise to navigate local regulations and cross-border laws.

Our experience and specialist knowledge enables us to help those clients with a global financial footprint efficiently and effectively. For example, such clients are often asset-rich but cannot always demonstrate the regular income needed to get the best mortgage. We can help them by monetising their liquid assets – such as their investments and cash – so they get the best deal while continuing to adhere to the relevant UK regulation.

As with all international transactions, fluctuations in currency values could result in higher repayments.

Helping a professional footballer buy his first property

We were approached by a broker seeking a high loan-to-value facility for a young professional footballer. The player was mid-negotiations on his new contract and was expecting a significant pay rise.

How Coutts helped

Our depth of experience helping sporting professionals meant we were able to take account of the client's rising profile, historic earnings and anticipated future prospects. This allowed us to secure him a 95% loan-to-value mortgage worth £2.7m.

Debt structures can be complex and our expert mortgage advice will typically consider both present and potential earnings, looking beyond basic remuneration to things like bonus structures, image rights and sponsorship income.

Coutts has offered a dedicated service to professional footballers, both at home in the UK and abroad, since 1999. We have the appetite and policies in place to provide them with a great result, and are able to work seamlessly alongside their management teams, other professional advisers and their families.

Coutts helped an ultra-high net worth Saudi client add an extra floor to his UK family home.

The client has no income or assets in the UK apart from the property he was extending. He is therefore considered "high risk", which meant a much higher level of due diligence and 'know your client' work was needed to ensure he could repay the loan. It can be very difficult for non-UK citizens to successfully access development finance in Britain. But not only does Coutts provide it, we are competitively priced in the market.

How Coutts helped

We requested and received a letter from PwC, which oversees the client's finances, detailing his complete, consolidated income. Coming from such a well-known, respectable, London-based firm, this letter was considered sufficient evidence that the client would be able to meet the obligations of our loan.

Based on this, we issued a £7.3m loan with a loan-to-value ratio of 40%. Based on the size of the deal and the potential for further mandates from such a well-connected client, we were able to provide a competitive price for the borrower.

Looking ahead, we are now investigating how we can convert the loan into a cheaper, traditional mortgage to further benefit our client.

Coutts flexibility and range of benefits convinced a client to move money used for monthly mortgage payments from a competitor to a new account set up with the bank.

The client, who had already transferred $300,000 into the account, was attracted by the advantages of the Coutts Offset Select mortgage. They converted part of the tracker rate element to an offset tracker, which enabled them to reduce their monthly payments by deducting their deposits from their mortgage balance when calculating interest.

Our client, a lawyer who works for a top US firm, is paid in dollars and so also now benefits from the Coutts multi-currency debit card. Their US dollar income goes straight into their Coutts currency account, which means it stays in dollars but can still be used in the UK, and they can convert the cash when the exchange rate suits them. They also benefit from the fact that, using the offset mortgage, they can offset both sterling and US dollar deposits.

The mortgage is at a high loan-to-value and the deeds to the property are in the client's wife's name, but Coutts flexible, supportive approach was able to overcome such complexity and achieve the best deal for the couple.

Important info:

As with all currency transactions fluctuations in values could result in higher repayments.

Your home or property may be repossessed if you do not keep up repayments on your mortgage. Over 18s only. Terms and conditions apply.
If you wish to do business with us and have clients who would benefit from the services we provide, please submit an enquiry.