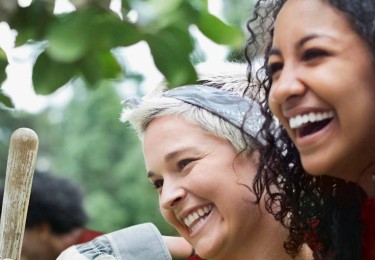 Coutts foundation
The mission of the Coutts Foundation is to support sustainable approaches to tackle the causes and consequences of poverty, in the communities where Coutts has a presence. Building on the legacy of Thomas Coutts and Angela Burdett-Coutts, the grand-daughter of Thomas Coutts, who was a progressive 19th-century philanthropist - The Foundation currently focuses on work that supports vulnerable women and girls and work that empowers young people through the performing arts. The Coutts Foundation is an independent corporate foundation, supported by Coutts.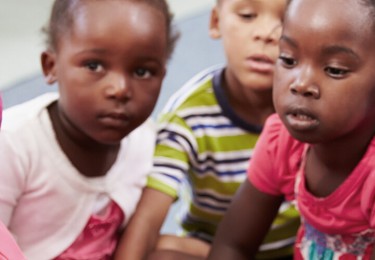 The Coutts Foundation makes significant commitments to a small number of organisations that reflect its mission.

Organisations SUPPoRTING
WOMEN & GIRLS
ORGANISATIONS SUPPORTING YOUNG PEOPLE THROUGH THE PERFORMING ARTS
OTHER ORGANISATIONS WE SUPPORT
The Connection at St Martin's is London's busiest homelessness charity supporting people away from the streets through specialist services including street outreach, a day and emergency night centre, help finding relevant training, volunteering or employment, and specialist mental health and addiction support.

An unrestricted grant of £180,000 over three years (£60K per annum) was approved in 2017. A further grant of £180,000 over three years (£60k per annum) was approved in 2019.

A further grant of £242,000 over three years was awarded in 2019 to support the Street Engagement Team - a new day-time outreach service to support the wider street population in Westminster. This grant was extended for a further 6 months in 2022 (£41,840).

A £5,000 cost of living grant was awarded in December 2022.
Who we are
The Board and Staff of the Coutts Foundation bring a wealth of experience and expertise. All are committed to the mission to support sustainable approaches to tackle the causes and consequences of poverty.
The Board of the Coutts Foundation includes members who are appointed by Coutts and Trustees who are independent of Coutts. The Foundation is run by the Director and is fortunate to be supported by volunteers and staff of Coutts who offer their expertise pro-bono.

Information for Grant-seekers
The Coutts Foundation adopts a proactive approach to its philanthropy and in its identification of organisations to support. The Foundation's focus is supporting UK organisations or programmes that support women and girls and organisations that empower young people through the performing arts, with a particular focus on addressing the causes and consequences of poverty. It is especially interested in organisations that are developing innovative solutions and/or those whose successful work has the potential to be scaled up. The Foundation applies clear criteria in its selection of funding recipients.
The Foundation does not accept unsolicited proposals for funding. However, if you wish to bring information about your organisation or programmes that fit with our funding priorities to our attention, please complete the information submission form and either email it to us or post it.
Coutts Foundation,
440 Strand,
London WC2R 0QS
The Coutts Foundation will be in touch if we would like to learn more about your organisation. The Coutts Foundation is a Living Wage Funder. Thank you for your interest in the Coutts Foundation.

Coutts Foundation Privacy Statement
Diversity, Equity and Inclusion Statement
Consideration of environmental, social, governance (ESG) or ethical factors in investment decision-making
The Coutts Foundation is committed to transparency, and we work with 360 Giving to publish information about our grants.
Using the 360 Giving Data Standard, our awarded grants since 2015 are available as a JSON file below to download. This work is licensed under the Creative Commons Attribution 4.0 International License. This means the data is freely accessible to anyone to be used and shared as they wish. The data must be attributed to the Coutts Foundation.
We have published our grants on 360 Giving, an initiative that aims to help UK funders publish their data in an open and standard format online. By publishing our data in an open format through 360 Giving, it can be shared and compared more easily.
coutts-foundation-360-giving-april-2023.json
The Coutts Foundation is an independent charity registered in England and Wales. Registered charity number: 1150784 and a company limited by guarantee (number: 8395296).