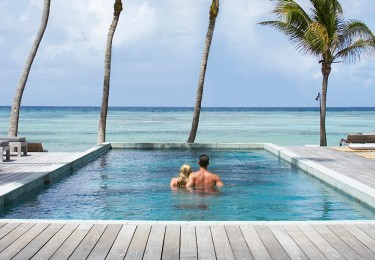 BUSINESS CURRENT ACCOUNT
Coutts Business Current Account has been designed for efficient and informative financial management.
We participate in the Current Account Switch Service which simplifies the process of transferring your day to day banking to us.
Our specialist sector experts understand that time is at a premium when running a business. The Business Current Account provides a range of services and solutions that can be tailored to suit your business needs and help make your money work for you.
Fully accessible through Coutts Online and the Coutts Mobile app, the Coutts Business Current Account allows for instant money management, enabling you to view accounts, transfer funds and make payments. With secure messaging, commercial clients can interact promptly with their banker and conveniently attach files without the need for further encryption.

The Coutts Business Account is accompanied by the Business Card and the Business Cash Card. Like the Current Account, the Coutts Business Card is designed to put you in control of your business and is accepted at retail outlets displaying the Visa logo worldwide, enabling you to transact quickly and conveniently online, via an ATM or over the phone or counter.

Overdrafts are tailored to your business requirements at every stage of your journey and available on both an unsecured and a secured basis (secured overdrafts are linked to the base rate and secured with a charge over most assets).

Available in a range of currencies, Business Current Account clients benefit from Coutts Currency Delivery Service, through which currency, travellers' cheques or sterling can be delivered direct to your business or home address. Access to Coutts extensive international payment and foreign exchange services ensures that your international trade finance needs are managed efficiently and competitively.

With a selection of statement options available, the Business Current Account is flexible and convenient. To minimise the time you spend on money management, your Coutts commercial banker will be on hand when required to provide annual certificates of interest earned and tax deducted to aid your tax returns.

With payment options ranging from standing orders, Direct Debits, CHAPS, SWIFT and bankers' drafts to cheque and paying-in books, the Business Current Account can be tailored to suit every business.
Read the commercial client conditions of use
The business current account has a £120 (or currency equivalent) quarterly fee.
Read the commercial fee tariff
All credit is subject to approval and affordability checks. Terms and conditions apply. Over 18s only. Security may be required. Product fees may apply. Any property used as security, which may include your home, may be repossessed if you do not keep up repayments on a mortgage or other debt secured on it.
Already a client?
Contact your private banker at any time or call +44 (0)20 7957 2424 for more information.
All calls with Coutts are recorded for training and monitoring purposes.