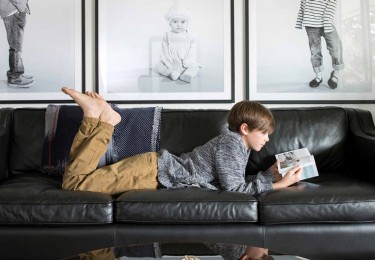 Investment services
With unstinting focus on client objectives and capital preservation, Coutts Investments provide high-touch investment expertise that centres on diversified solutions and a service-led approach to portfolio management. Our investment process is as disciplined as it is creative – ensuring tailored solutions with robust results.
Advice and product fees may apply. The value of investments and the income from them can fall as well as rise, and you may not recover the amount of your original investment.
Introducing Coutts Invest
A simple way to make the most of your money without getting advice. In just a few clicks you can invest in one of five expertly managed funds. You choose how much you want to put in and for how long, your preferred level of risk and whether it should be part of an ISA, pension or general investment account. You can also transfer existing ISAs and pensions to us. We'll do the rest.
Our team of investment specialists actively manage and closely monitor the asset allocation of the funds – called the Personal Portfolio Funds – to maximise returns within your chosen risk level.
You can get started with as little as £500 and make regular contributions from £50.
Find out more about Coutts Invest
Click 'Start Investing' to invest directly, without advice, through our Coutts Invest platform.
Alternatively, speak to your private banker about our advice services.
The value of investments and the income from them can go down as well as up and you may not recover the amount of your original investment.
Discretionary Investments
Coutts offers a range of discretionary managed investments, aligned to a defined risk profile that helps to ensure your investment is appropriately constructed to match your needs and meet your goals.
A range of portfolios designed and managed by investment professionals to meet your objectives.

The Discretionary Portfolio Service aims to deliver attractive long-term returns through investing in a broad range of assets including bonds, active and passive funds, direct equities and alternative assets. The service offers three core portfolios that cover a range of risk profiles, denominated in sterling, US dollars or euros.

The portfolios seek to balance income generating assets with those that offer compelling growth potential. They are managed by our expert investment team who draw on a wide range of experience and knowledge. The team combine this with extensive research and a disciplined investment process to maximise long-term returns, ensuring your underlying investments reflect your wealth ambitions.

Assets will be owned by you within your portfolio and held by Coutts – or an appointed custodian – on your behalf. Risk is controlled through effective portfolio construction and diversification and draws on extensive tools and analytics to ensure ongoing alignment to your risk profile.

We also offer a bespoke portfolio service for those investing £10m or more. Your portfolio manager will devise a bespoke portfolio underpinned by a strategic asset allocation tailored to your specific requirements – now and as your circumstances evolve.

The value of investments and the income from them can go down as well as up and you may not recover the amount of your original investment

A broadly diversified investment, offering access to Coutts investment views within a single marketable and unitised fund.

The CMaF fund range, within the RBS Investment Funds ICVC, is available to new investors through our Wealth Advice business. These are UK domiciled funds launched between 2019 and 2022. The funds offer:

An easy way of investing in a wide range of assets with a mix of global equities and bonds
A choice of nine funds with options for income to be accumulated or distributed in half yearly income payments
Funds cover different customers' risk appetites from Low Risk to High Risk
6 Funds denominated in GBP with a larger proportion of equity investments in the UK (around 40%) than the UK's share of global markets
3 Global Funds denominated in USD with equity investments reflecting global markets and share classes available that are hedged to GBP or EUR for non-domiciled customers
All Funds have a multi-asset benchmark but are actively managed relative to this.


Learn more about the Coutts Managed Funds

The value of investments and the income from them can go down as well as up and you may not recover the amount of your original investment
Partnering with you to manage your portfolios, Coutts Investments will support your investment decisions and help you to achieve your investment goals.
Take control of your investments with an expert team to back you up

If you want more control over how and where your wealth is invested, then our Advisory Portfolio Service could be the right choice for you.

It gives you a powerful combination of two things:

Final say on all your investment decisions
Support from a specialist investment adviser and our in-house team of researchers and analysts, whenever you need it

You're unique and your portfolio can be too

Your investment adviser will help you articulate what you want to achieve, including your return expectations and time horizons
They'll talk through your risk appetite and how you'll deal with ups and downs in the markets
You can build you own ideas into your investment approach – for example your views on technology, different regions, currencies or ethical considerations
Working together, you'll select investments from an extensive list of 'best in class' securities and funds, all rigorously researched by our in-house team, as well as bespoke investment products created for you
You can choose from traditional assets like shares and bonds, as well as more complex areas of the market, like property, commodities and alternative trading strategies
You'll work closely with your investment adviser, analysing markets and discussing what's working and what needs changing as markets shift

Develop your own distinctive investment style

Whether you're an experienced investor or just starting out, we'll support and guide all your decisions to help you create a portfolio that's uniquely yours.

The value of investments and the income from them, can go down as well as up and you may not recover the amount of your original investment.
With access to an extensive range of investment structures, Coutts experts will draw on the most effective and efficient wrappers for your investments, your circumstances and your objectives.
The right pension planning can help to protect your wealth in later life. Whether you want to travel the world or simply relax knowing that your wealth is working for you, our pensions experts have the knowledge to help you achieve your goals.

Coutts has an extensive team of specialist advisers who work specifically with our clients to advise on retirement planning. We work with a carefully selected and regularly monitored panel of providers to offer our clients the best solutions in the market. From SIPPs and ISAs to personal pension plans, annuities and specialist pensions for business owners, we will draw on the right solutions for your circumstances and aspirations, working with you through every stage of your retirement planning.

Find out more about how we could support your pension planning.

ISAs are not products in their own right, but 'wrappers' designed to protect your investments from Capital Gains Tax (CGT) and offer tax advantages for the income generated. Coutts offers a range of ISAs designed to help you make the most of your annual tax allowances.

Some of our ISAs are Flexible. This means that you may replace (in whole or in part) cash that you withdraw from your ISA without the replacement counting towards your annual subscription limit provided that the repayment is made within the same tax year as the withdrawal. Where a withdrawal is made, any subsequent subscriptions in the same tax year that would otherwise count towards your annual subscription limit will do so only to the extent that previously withdrawn amounts have been fully replaced. View more information on Flexible ISAs.

Whether you are looking to manage your own investments or would prefer a little more guidance, we have an extensive range to help you invest efficiently. Once the ISA portfolio is opened, you can buy and sell assets, as well as subscribe your annual ISA allowance over the phone.

Typically a life insurance policy, Coutts offers a range of investment bonds in both an onshore and offshore capacity. Most investment bonds accept single premiums and offer a variety of fund options in which to invest. While your investment remains within the wrapper there is no immediate liability to tax - although on a chargeable event, any gain is chargeable to income tax.

Non-income producing assets with gains liable to income tax, investment bonds are a useful component for inheritance tax planning.
Securities dealing and exchange services
Whether executing on your investment instructions or guiding your global currency trading and hedging requirements, the Coutts Dealing and Foreign Exchange team is here to help you navigate and execute your instructions in a timely and professional manner.
Providing trading capabilities for your global currency trading and hedging requirements.

Whether you have business interests abroad, assets held overseas or a global approach to investing, we will work closely with you to understand your objectives and develop appropriate currency strategies for your unique requirements. Your Coutts adviser will refer you to Coutts foreign exchange specialists through which you will receive informed currency market advice. Coutts foreign exchange services have been designed to give flexibility to place orders for execution at an agreed level, and which will be monitored on a 24-hour basis and traded outside of UK hours.

Coutts foreign exchange services provide the ability to execute both spot and forward transactions in any major global currency and some of the more liquid emerging market currencies.

The expert team will guide you on reducing volatility and risk through the use of suitable hedging strategies employing investment strategies and managing currency and interest rate exposure, respectively.

Below is a list of Key Information Documents for some of the products we offer. If you cannot find the relevant Key Information Document for the product you require or wish to see historical Key Information Documents, please contact us on +44 (0) 207 293 0770

Fees may apply.
The value of investments and the income from them, can go down as well as up and you may not recover the amount of your original investment.


A personal securities dealing service, catering for active traders to first-time investors.

Manned by our expert team of professionals, Coutts dedicated dealing line provides the ability to trade efficiently using timely and innovative systems. The team can discuss market activity, provide real time information on equities and talk you through orders of a more complex nature. With extensive market connections, we can give you access to a number of asset classes, from equities, fixed income and exchange traded funds (ETFs) through to collective investment schemes.

Once traded, our Custody Service will help you manage your investments efficiently. Held in our nominee name, you can leave the administration to us, while you retain beneficial ownership.

Fees may apply.
The value of investments and the income from them, can go down as well as up and you may not recover the amount of your original investment.
Your eligible cash deposits held with Coutts & Co are protected up to a total of £85,000 by the Financial Services Compensation Scheme, the UK's deposit protection scheme. Any deposits you hold above the limit are unlikely to be covered. Investment business undertaken with Coutts & Co in the UK may be covered by the FSCS, the cover depending on the nature of the claim being made. Eligible claims for most types of investment business are covered up to a maximum of £85,000 per person. FSCS cover is not available for loss of money resulting from performance of the investment.
Already a client?
Contact your private banker at any time or call +44 (0)20 7957 2424 for more information.
All calls with Coutts are recorded for training and monitoring purposes.