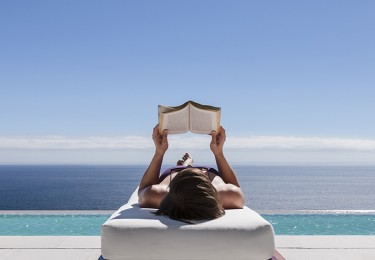 WAYS OF BANKING WITH US
Today's business landscape is fast-moving and the need to be connected is greater than ever. Our commercial banking channels are designed to make our clients' lives easier, while maintaining the quality of specialist advice synonymous with Coutts.



On hand to help you
Coutts experts understand the pressures of the commercial world and the multiple challenges facing those we work with. Having built our own business on our reputation, we understand the value of a personal service.
First-hand expertise in the industries that matter to our clients.

Coutts has a 300-year history of working with some of the world's most exceptional businesses. Many of Coutts commercial bankers have professional backgrounds within their sectors, and they are all specialists who know your industry. This first-hand expertise enables us to understand the nuances and challenges facing our clients and to maximise the opportunities their industries present.

We draw on our in-depth understanding into our clients' worlds to create relevant banking solutions, while being mindful of their time constraints and priorities. We know that each business is different – from their own products and services to their story and aspirations for the future.

With a dedicated manager and highly experienced support staff, the Coutts Commercial team will take the time to understand the dynamics of your business and everything that makes it unique. We will then tailor the banking solutions you need to achieve your objectives – minimising the time you and your staff spend on financial management and freeing you up to realise your business ambitions.

Every aspect of our offering is delivered by dedicated experts with long-standing relationships with our clients. Personal service is complemented by innovative and convenient touch-points: from our digital services to our dedicated telephony service, Businessline.

With our Commercial bankers' relationships with clients averaging more than 12 years, we pride ourselves on our intelligent relationships.

Because there is no such thing as a typical working day.

Businessline, our dedicated telephone service, is available to Coutts Commercial clients 24 hours a day, seven days a week.

Working in tandem with your dedicated commercial banker, the Businessline team caters for those instances when routine banking matters can be dealt with more efficiently by telephone.

The team is on hand to manage your day-to-day banking matters – from digital enquiries and requesting balances to amending standard payments and transferring funds. Businessline is also there to help with card-related issues, to place funds on deposit and discuss basic lending requests.

Coutts Online provides instant access to your bank accounts, deposits and investment portfolios. Able to make transfers and payments, Coutts Online has been developed to meet your commercial needs. With flexible administration and user management capability, elected business administrators can manage employee and client payments, ensuring complete oversight of your business finances.

To enhance connectivity with your key Coutts advisers, you can create email and text alerts, and our secure messaging capability will connect you to named Coutts contacts, allowing for messages and attachments to be sent securely, without the need for further encryption.

Read more on staying safe online

With many of our clients opting for digital statements, Coutts Online will enable you to manage statements online and create email and text alerts. With full details of cheques and credits that are paid into your account, clients can upload payment files and manage supplier and salary payments.

Technical and browser Information

Coutts Online is available to clients aged 18 years and over with a Coutts account.
Already a client?
For more information about our
services, please speak to your
adviser or call +44(0) 20 7957 2424.
All calls with Coutts are recorded for training and monitoring purposes.