The funds that fuel our online ISA
With the cut-off date to use your 2018/19 ISA allowance fast approaching, we look at the investments behind the stocks and shares ISA available through our online service Coutts Invest.
3 min read
Most Popular
27 Feb 2023

As the new tax year approaches, you might want to know about possible changes to what you'll pay in tax.

3 min
Coutts Invest makes it quick and easy to take advantage of your annual ISA allowance. With just a few clicks you can invest in one of our Personal Portfolio Funds and enjoy potential returns free of UK income tax and capital gains tax.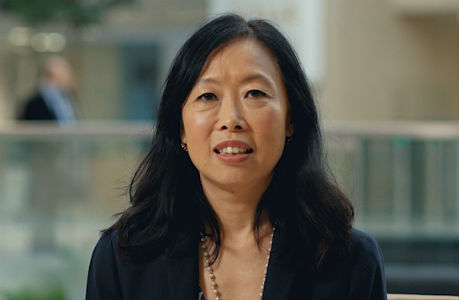 We talked to Coutts Multi-Asset Investment Manager Monique Wong about how the funds are managed, what changes we've made in recent months to take advantage of market moves, and how they've been performing.
Don't miss out on tax-free potential returns
Before you read on – a reminder! This tax year you can invest up to £20,000 in an ISA to enjoy potential returns free of UK tax. But you have to do it by the 5 April deadline. At Coutts, the simplest way is online with a stocks and shares ISA through Coutts Invest.
What exactly are you investing in if you set up an ISA through Coutts Invest?
You're putting your money into our Personal Portfolio Funds (PPF) – a selection of five multi-asset funds, each with its own risk profile. So whether you're a more cautious investor or feeling adventurous, the funds match a range of appetites for – and tolerance of – risk.
Are these low-cost 'fire and forget' funds with a set allocation? Or are they actively managed and flexible for change?
A bit of both. We actively manage the extent to which the funds are exposed to particular assets. For example, if our house view reflects an increased preference for bond exposure, we'll hold more of them in the funds that include them.
However, we gain exposure to different assets through what are known as 'index tracker' funds. These underlying funds are created to reflect a basket of assets, and they move in line with markets. They are an efficient way to get exposure to different assets. And when they're backed up by the expertise of a professional portfolio manager, they can be a powerful way to take advantage of shifting markets without having to pay for investment advice.
What changes have you made to them recently and why?
We have been scaling back the equity risk in our portfolios to a more neutral stance, reflecting current, more uncertain market conditions.
In December, we reduced our investment in European equities as the region is struggling, partly due to the tough time being had by China which is a major trading partner.
We also reduced our exposure to Japanese equities. We still like them, but right now a stronger yen is joining forces with the decelerating global economic backdrop to dent the potential for gains.
On the other hand, we've been increasing our holdings in UK government bonds because they're a good way to offset some of the risks that come with equities. Historically, bond prices rise when equities fall.
It's important to say that, although we've reduced our investment in equities, we still think they'll make a positive return for investors this year. Global economic growth may be getting slower, but it is still growth. One question we ask is: do we see a US recession on the horizon? Such a development is often followed by market falls. But right now the US is actually in good shape – company profits are solid, business sentiment is positive and unemployment is low.
When you become a client of Coutts, you will be part of an exclusive network.

Read More
How are the funds performing at the moment?
They are currently benefitting from the rebound we now see in markets after a challenging 2018 and particularly tough December. They were down last year as markets became wary of rising borrowing costs and uncertain trade negotiations. But they have been making back those losses and more so far this year. [Full performance details below].
Past performance should not be taken as a guide to future performance. The value of investments, and the income from them, can go down as well as up, and you may not recover the amount of your original investment.
And finally, why is it so important that people sort out their ISAs?
Because it gives you savings that have real potential to grow and are free of UK tax. And you don't get much for free in life. Over the long term, investing in a multi-asset fund – like our PPF range – has the potential to beat inflation and help preserve the value of your wealth. On top of this, an ISA gives you the benefit that any returns you get will be free of UK income and capital gains tax.
Obviously nothing is certain when investing, and there is a risk that you could lose it, but an ISA can be an incredibly efficient way to put money aside for your future.
For more information, speak to your private banker.
Further Reading:
Latest PPF performance
Fund
Launch Date
Calendar year performance in %. As at 31 January 2019**
2013-2016*
31 Dec 2016 to 31 Dec 2017
31 Dec 2017 to 31 Dec 2018
2019 Year-to-date (31 Dec 2018 to 31 Jan 2019)
Since fund launch (annualised)
Personal Portfolio Fund 1 - Lower risk
1 June 2016
-
3.7
-1.2
1.6
4.1
Personal Portfolio Fund 2 - Lower/Medium risk
1 June 2016
-
6.2
-1.3
2.5
6.0
Personal Portfolio Fund 3 - Medium risk
1 June 2016
-
8.5
-1.3
3.1
7.6
Personal Portfolio Fund 4 - Medium/Higher risk
1 June 2016
-
11.2
-1.3
3.9
9.6
Personal Portfolio Fund 5 - Higher risk
1 June 2016
-
14.4
-1.4
4.5
12.0

* Fund performance for the calendar years 2013 – 2016 are not available as the funds launched 1 June 2016.

**Figures show annualised fund returns net of administration, management and transaction fees which are paid from within the fund – platform fees are paid separately and are not included. This may reduce the returns shown.

Source: Coutts/Thomson Datastream – February 2019
Tax reliefs referred to are those applying under current legislation, which may change. The availability and value of any tax reliefs will depend on your individual circumstances.
When investing, past performance should not be taken as a guide to future performance. The value of investments, and the income from them, can go down as well as up, and you may not recover the amount of your original investment.
About Coutts Investments
With unstinting focus on client objectives and capital preservation, Coutts Investments provide high-touch investment expertise that centres on diversified solutions and a service-led approach to portfolio management. Our investment process is as disciplined as it is creative – ensuring tailored solutions with robust results.
Discover More About Coutts Investments