Investment Outlook 2019 | Children of the Revolution
A decade after the financial crisis, we find the global economy transformed by structural changes and rapidly unfolding technological innovation.
5 min read
Change and uncertainty can be unnerving for investors, but at Coutts we believe that both are inevitable. Being aware of the upcoming risks can help us preserve our clients' wealth, but looking out for the opportunities helps keep us ahead of the markets.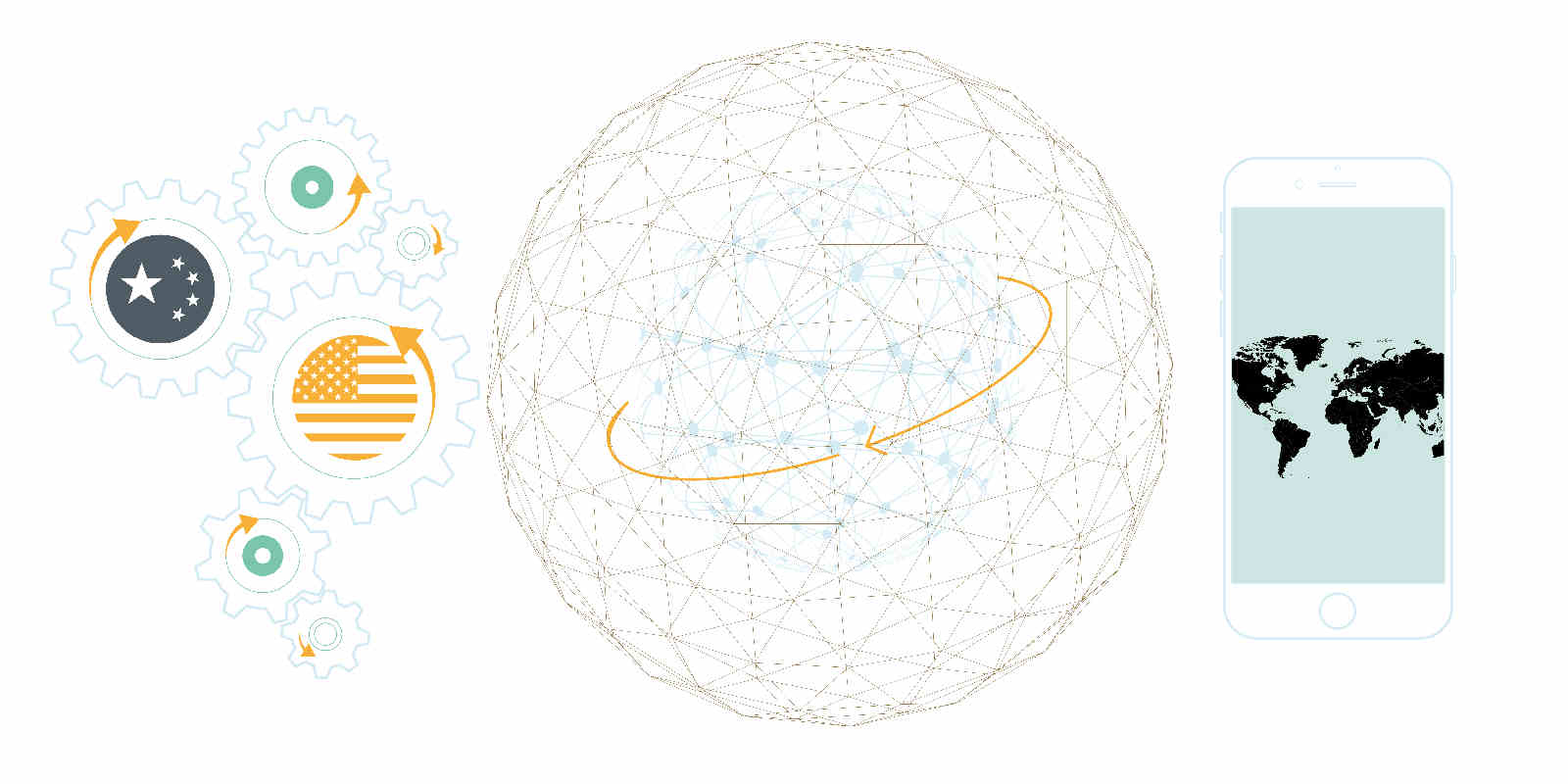 The world economy is driven by its two major players, the US and China. Investors concerned about slowing economic growth are watching the direction of the US dollar and interest rates, and China's plans for economic regeneration. In the meantime, a bellicose atmosphere around trade between the two countries is fuelling investor concerns over world trade. What happens next will set the tone for the year ahead.
The expansion of globalisation appears to be slowing, possibly even partly reversing. Decades of increased globalisation have contributed to stronger global growth, but brought rapid social change and rising inequality in developed countries, fuelling popular opposition to open borders and trade. The current trade conflict between the US and China is one symptom, as is Brexit. Over the longer-term, we expect the trend away from globally open borders and open trade to continue.
Emerging technological and demographic trends are inexorably transforming the world.
The new economy – Technology is connecting consumers directly to service providers in new and unexpected ways.
Health care - Changing patterns of employment and investment are emerging to support longer and healthier retirement.
Responsible investing - A new generation of investors is holding companies to account for short term thinking to encourage more sustainable returns.
Looking to the next opportunity
Whether it's the next 12 months, the next 12 years or the next century, we are long-term investors looking to the deep trends that influence markets. This is the advantage of having a professional investment manager helping to preserve the value of your wealth.
If you would like to discuss any of the subjects raised in this outlook, I would love to hear from you. Please feel free to contact me personally by email.
Mohammad Kamal Syed

Head of Asset Management, Coutts

CHAPTER 01

Money shifts, markets follow

After a year characterised by the return of volatility, investors could be hoping for a calmer year ahead. We're not sure that's what we'll see.

There are always questions for investors, but the beginning of 2019 sees a knottier environment than we might typically expect. Here are what we see as the big issues facing investors as we head into the new year.

CHAPTER 2

The year for being nimble

With complexity and uncertainty comes opportunity. In this environment asset prices could change rapidly to reflect shifting perceptions of risk in the global economy. We are likely to see more variations in returns between sectors and regions, and even within those areas. In response, we're readying ourselves to act when the opportunities present themselves.

In a rapidly shifting world and ageing business cycle, our tactical positioning and assessment of the market environment is ever-more reliant on our research. Key economic indicators and other data help us anticipate major turns. We've increased our quantitative screens and monitoring tools throughout 2018 to give us a more nuanced and granular view of markets to help us find the most promising ideas.

Four positions to begin the year

CHAPTER 03

The Children of the Revolution

Emerging technological and demographic trends are inexorably transforming the world. The world our children and grandchildren inhabit will be radically different from today, with radically different investment opportunities.

Please click the images below to discover more about our long-term views on the forces shaping the investment opportunities of tomorrow.

CHAPTER 04

A focus on long-term performance

Like our clients, we are focused on the long term. While investor sentiment can drive short-term market movements, it is deep research into company and economic fundamentals that guides our investment decisions.

This long-term focus has worked to the benefit of clients who have invested with us. Over five years, an average balanced portfolio has grown by 24.1%. This compares with inflation over the same period of 7.9%.

This means we've not just preserved the real buying power of our clients' money, we've added to it. Our balanced and growth strategies have also substantially outperformed the MSCI UK Index, showing how our managed multi-asset approach has delivered superior performance to the UK stock market.

Always remember, however, that past performance is no guarantee of future performance and you may not get back all the money you invested.

When you become a client of Coutts, you will be part of an exclusive network.


Find out more

Past performance should not be taken as a guide to future performance. The value of investments, and the income from them, can go down as well as up and you may not recover the amount of your original investment.