Supporting women and girls who experience poverty and violence
On the eve of International Women's Day (Friday, 8 March), we look at how The Coutts Foundation supports organisations that play a critical role in improving the lives of women and girls.
3 min read
Most Popular
27 Feb 2023

As the new tax year approaches, you might want to know about possible changes to what you'll pay in tax.

3 min
When you become a client of Coutts, you will be part of an exclusive network.

Read More
Women in the UK disproportionally experience poverty and violence compared to men.
A report released last year by the Women's Budget Group – a network of academics, policy experts and campaigners – found that households with only female adults are more likely to be poor, with single parents and single female pensioners particularly at risk of poverty.
The study – The Female Face of Poverty – notes that almost half (48%) of all single-parent households are living in poverty, compared to a quarter (24%) of households with couples. And the vast majority (86%) of single parents are women.
These figures underpin a key priority of The Coutts Foundation – to support organisations that work to improve the lives of women and girls who experience poverty and violence.
The consequences of poverty for women include:
limited access to good quality housing
poor health
unmet caring needs in later years
debt
…all of which has knock-on effects on their children.
Poverty can also exacerbate domestic abuse and violence – and many of the organisations supported by the Coutts Foundation tackle exactly these issues.
Coutts Foundation and its focus
The Foundation – an independent corporate foundation supported by Coutts - started its journey in 2013 by asking how it could make a real difference with limited resources.
Building on the legacy of Angela Burdett-Coutts, who dedicated much of her life to helping the poor during the Victorian era, and recognising the scale of poverty in the UK today, the Foundation decided its mission would be to tackle the causes and consequences of poverty in the communities where Coutts has a presence.
Drawing on insights from philanthropy experts in the Coutts Institute and other funders, the Foundation decided to focus most of its support on improving the lives of women and girls who experience poverty and violence.
Supporting organisations that benefit women and girls
Many charitable organisations, including the 13 currently supported by the Coutts Foundation, play a key role in supporting women and children by:
providing essential emotional and psychological support
helping develop confidence and life skills
helping women secure employment
providing housing to support women during periods of transition
Working Chance, for example, helps women with links to crime secure employment. WomenCentre, meanwhile, improves the safety, well-being and quality of life of vulnerable women in West Yorkshire. And The Magdalene Group supports women and young people in Norfolk who are affected by sexual exploitation and coercion.
Many of the organisations supported also empower women to speak out about their experiences to the media and policy-makers. Others, such as End Violence Against Women, actively influence the work of public authorities to help break cycles of poverty and violence – creating lasting change.
Peter Flavel, trustee of the Coutts Foundation and chief executive of Coutts, says, "Coutts is proud to support the work of the Coutts Foundation, which in turn supports fantastic charities that provide a real lifeline to many vulnerable women and children.
"I'm always inspired when I learn about the progress made by the organisations which the Foundation funds, despite the many challenges they face. In addition to supporting organisations such as The Connection, the Living Wage Foundation and Toynbee Hall, the Foundation has committed almost £2 million to organisations focused on women and girls since 2015, and its support is helping to make a lasting difference."
Read interviews with the leaders of organisations supported by the Coutts Foundation by scrolling down to the bottom of its web page.
Philanthropy in the DNA of Coutts
Coutts has a long history of philanthropic activity – from the work of Angela Burdett-Coutts, a progressive Victorian philanthropist, to the role Coutts plays today in helping clients make a real difference to causes and communities they care about. We recognise the important role we can play in inspiring and celebrating philanthropy.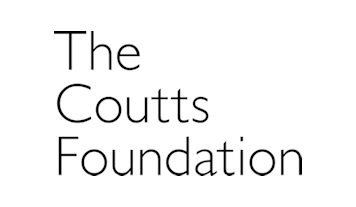 Coutts Charitable Foundation is a registered charity with the Charity Commission of England and Wales (registration number: 1150784) and a company limited by guarantee (number: 8395296) Registered office 440 Strand, London WC2R 0QS. To read more about the Coutts Foundation's pro-active approach to philanthropy go to www.coutts.com/foundation. The Coutts Foundation is an accredited Living Wage Friendly Funder.
Disclaimer: Organisations discussed are not endorsed by Coutts and this information does not constitute a recommendation for funding or investment. Risks associated with supporting or investing in organisations referenced remain the donor's own responsibility.
The Coutts Foundation, an independent corporate foundation supported by Coutts, has a mission to tackle the causes and consequences of poverty in the communities where Coutts has a presence. It focuses on women and girls who disproportionally experience poverty and disadvantage, and currently supports 13 charities making a difference in that area.
About Coutts Institute
We understand that wealth means more than money. The Coutts Institute focuses on the governance of wealth - helping family businesses succeed, helping clients fulfil ambitions for their philanthropy, and preparing the next generation for inheritance.
Discover More About Coutts Institute