An interview with Pam Orchard, The Connection at St Martin's
London's busiest homelessness charity supporting people away from the streets through specialist services.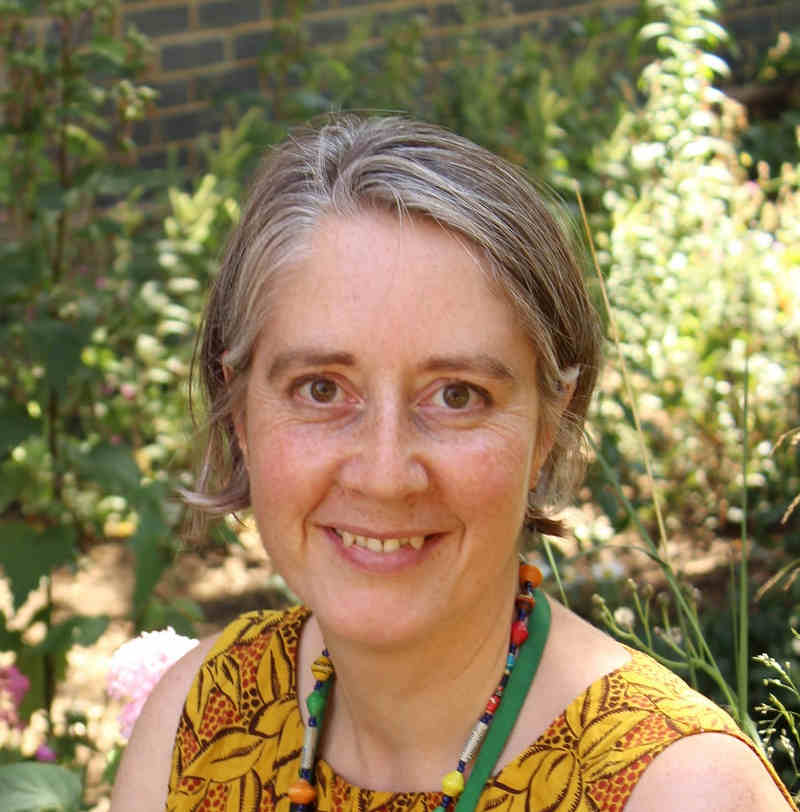 This charity is supported by the Coutts Foundation, an independent corporate foundation supported by Coutts.


Pam Orchard

Pam became the CEO at The Connection at St Martin's in April 2017. She has worked in the charity sector for over 25 years, including roles at YMCA Scotland, Edinburgh Cyrenians and Providence Row, a homelessness charity based in Shoreditch.
What attracted you to working with the connection?
I've worked in the homelessness sector for 15 years, and what makes the work really interesting and challenging is the myriad of issues that need to be addressed. These are related not just to housing and accommodation, but also to mental health, drug and alcohol addiction, money issues and benefits, relationship breakdown, employability and health.

Working at The Connection is a huge privilege for me; it's an iconic organisation with a brand recognised well beyond its location. There are very few local homelessness organisations that are so well-known. Another thing that attracted me to start working here was the fact that I was brought up around churches (my father was a minister) and that I do a lot of music in my free time and there are always some musical activities taking place at St Martin's.

What are the key issues your organisation is tackling?
The key issue of homelessness that we're tackling is working with people who sleep rough in Westminster. This part of London historically attracts people with very complex needs – often with drug and alcohol problems and mental health issues who are cynical about accessing support services. There's a really big shortage of affordable accommodation, which has a significant impact on homelessness. There are not enough tenancies to get people into, particularly as landlords are increasingly not prepared to take people who are receiving benefits. This is really challenging.
Also, half of rough sleepers in London aren't from the UK. Many people don't have recourse to public funds, so they can't access temporary accommodation, mental health services or drug and alcohol treatment. They usually cannot go home because they have got an active asylum claim, they may not be allowed back into their countries as they have lost their papers and cannot demonstrate their identity, they are running away from something, or do not want to go home because they are ashamed. That presents massive issues in terms of supporting people back into accommodation.

what really makes a difference in tackling homelessness?
The relationships we have with our clients are crucial to success. Our principle at The Connection is to work with people not for people. If you treat people like they are a list of problems to be solved, they are more likely to behave like they have a list of problems. However, if you treat someone like a rounded individual with strengths and skills – a person who has problems, not a 'problem person' – you are much more likely to help them sort out whatever it is that's gone wrong. With all of our assessment processes with clients, when we try to find out what help they need, we frame this on the basis that they have strengths as well as things that have gone wrong. This is known as a 'strengths-based approach' in the homelessness sector.
What achievement are you most proud of so far?
I've only been at The Connection for 18 months, but during this time we successfully went through a significant change process. Implementing the strengths-based approach by building client involvement into our work is a great achievement that makes me very happy. A lot of people who used to be rough sleepers are incredibly resourceful and knowledgeable about how to survive on the streets, the highs and lows of it, and how to get out of it. This means that they have very important expertise that we need to use to reach a new generation of rough sleepers. We need our clients to get involved in designing and delivering our services. At The Connection we make sure that clients have a strong voice. There is no 'us' and 'them', only 'we', working together to overcome homelessness.
What are the ambitions for the coming year?
This is the first year of our new five-year strategy, so we've got some important things to do.
First, we need to increase our fundraising from £2m to £3m a year to support a rising number of rough sleepers. Second, we're keen to take some of the recovery work that we do with clients outside of the building – such as developing the courtyard of St Martin-in-the-Fields into a garden café and training our clients to look after the garden. This would be part of a social enterprise and a new way for us to generate income. Finally, we've got a significant service delivery idea that the Coutts Foundation has kindly agreed to support, around our engagement team's work with people with complex needs during the day rather than at night. It's a new initiative and there are very few examples of that kind of activity in the UK.

Going forward, we want to help more women, because they constitute 15% of all rough sleepers but their homelessness is often hidden, and also to work more closely with the NHS, to get more people who require help into treatment. We also want to do more to share our experience from working with homeless people through the creation of a Knowledge and Innovation team.

How has funding from the coutts foundation made a difference to the connection?
Coutts is our next-door neighbour and has been supporting us as a partner for many years. We really appreciate their constructive and proactive approach to our work. Receiving core funding from the Coutts Foundation helps us ensure we can cover our costs and put in place the right infrastructure to provide support to the homeless and run our charity responsibly and effectively.
As a business, Coutts also helps us in ways that go far beyond financial contribution. As well as raising money and making donations, we see a real interest from Coutts employees to help us to do the best job we can. A lot of staff come to volunteer – from working in the kitchen and serving food to homeless people, to helping our enterprise and training team review CVs, run mock interviews, and help people use the computers.

Key facts about The Connection:
Mission/purpose: To empower those who are on the edges of society to take control of their lives – by providing practical support in an active environment designed to help people to recognise their own strengths, recover from crisis and move on, and by collaborating and sharing learning with others.
Geographic reach: Central London
Average number of people supported: Over 4,000 homeless people a year.
Year established: The church of St Martin-in-the-Fields has been responding to homelessness for over 100 years, with the first official record dating back to 1917. The work then grew and developed, and The Connection was established as a legal entity in 2003 as a merger between the Church's social care unit and the youth homelessness organisation The London Connection.
More information: www.connection-at-stmartins.org.uk