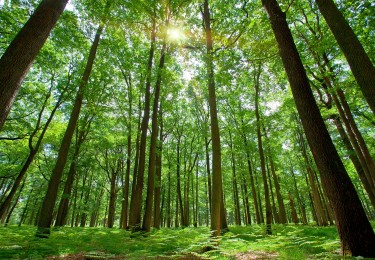 Investments | 21 May 2021
COUTTS wins award for responsible investing
Accolade recognises the positive impact our clients' investments have on the environment and society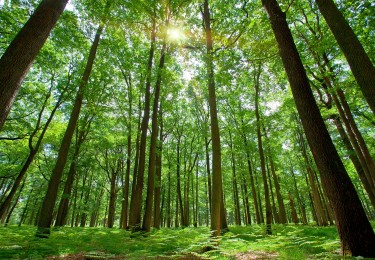 Investments | 21 May 2021
COUTTS wins award for responsible investing
Accolade recognises the positive impact our clients' investments have on the environment and society
Most Popular
30 May 2023

Our new debit card combines social and ecological inspiration and supports the Coutts Charitable Foundation.

2 min

25 May 2023

Watch a masterclass video of business leaders discussing how best businesses can seize new opportunities through digitisation and AI.

3 min
Our work to ensure the way we invest helps build a more sustainable future for our planet has won a prestigious wealth management award.
Coutts won for its "outstanding ESG proposition and offering" at the WealthBriefing European Awards – which assess the extent to which companies invest responsibly by tackling environmental, social and governance issues.
The independent judging panel praised our "ambitious action on climate change and end-to-end ESG integration". One judge said, "While there were many terrific entrants in this category, what differentiated Coutts was the fact that ESG is clearly a way of life that is embedded into the organisation and that is constantly measured to ensure impact."
Our responsible investing achievements include thinking about sustainability with every investment decision, setting tough carbon reduction targets for our portfolios and funds and calling for change when necessary at the companies we invest in.
Being bold to bring about change



Mohammad Syed, Head of Asset Management at Coutts, says, "This is not about talking, it's about doing. We are taking tangible action and tough decisions when it comes to responsible investing because anything less just isn't good enough. And getting it right is both vital and urgent – for all our sakes.
"Our work on this is ambitious, forward-looking and completely transparent, and I'm delighted that it's been recognised with this award."
Leslie Gent, Head of Responsible Investing at Coutts, adds, "As long-term investors, we work to invest our clients' money in companies and funds that are well run, focused firmly on the future, and acting in the best interests of the environment, society and their own people. We believe those are the companies that will succeed in the long run and deliver for their shareholders.
"Our responsible investing strategy is comprehensive, consistent and designed to help build a sustainable future – at no extra cost and without compromising potential returns."
The WealthBriefing European Awards, now in their ninth year, look for wealth managers and private banks that set themselves apart from their peers and offer something extraordinary. The winners are chosen by an independent panel of judges from the wealth management industry.
"We are taking tangible action and tough decisions when it comes to responsible investing because anything less just isn't good enough."
Mohammad Syed, Head of Asset Management, Coutts
How we invest responsibly



Here are just three highlights of responsible investing at Coutts:

it is embedded across all our investment products – we don't have one, standalone ESG offering like some other investment houses, it underpins everything we do, and at no extra cost to our clients
we've set ambitious targets to reduce the carbon footprint of our funds and portfolios, and already achieved a 26% average reduction in 2020 alone. We have also committed to net zero investments by 2050 or sooner
we actively engage with over 280 companies and 80 fund houses that feature in our investments to drive positive, sustainable change. We do this by voting as shareholders or having discussions with them
Find out more about how we're working toward a more sustainable future
Read our latest voting and engagement update