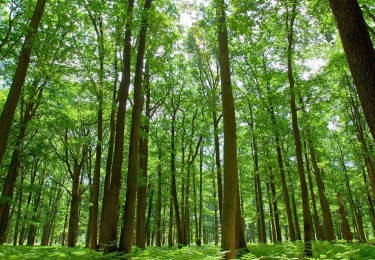 Investments | 26 Feb 2021
Sustainable investing puts superbugs squarely in its sights
Our quarterly responsible investing report looks at a new focus for investors brought on by the coronavirus pandemic. It also includes our latest voting and engagement statistics as shareholders.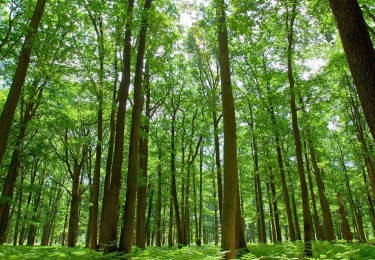 Investments | 26 Feb 2021
Sustainable investing puts superbugs squarely in its sights
Our quarterly responsible investing report looks at a new focus for investors brought on by the coronavirus pandemic. It also includes our latest voting and engagement statistics as shareholders.
Most Popular
19 Sep 2023

By leaving your money invested for longer you could take advantage of compounding to help realise greater returns and potentially protect your wealth from volatility.

4 min

13 Sep 2023

August can be a tough time for equities and this year was no exception. Despite the initial volatility, the market's mood lifted as the month drew on, boosted by a run of strong earnings reports.

3 min
In light of the coronavirus pandemic, we're getting even tougher with the companies we invest in to ensure they don't do anything that could encourage the development of 'superbugs'.

Anti-biotic-resistant strains of disease can be created by poor infection and control measures, unclean working conditions or mishandling of food. As the world starts to recover from the COVID-19 pandemic, we've been looking at what we can do as responsible investors to reduce the circumstances where superbugs typically emerge.

We also expect companies to have better plans in place to deal with any future, unforeseeable crises – ensuring lessons have been learned from the current pandemic.

All this is alongside our usual focus as responsible investors on the most important issues facing society. These include looking at how the companies we invest in treat their people and how they're tackling climate change.
Our Head of Responsible Investing Leslie Gent says, "The steps companies can take to avoid the development of superbugs are obviously essential practice anyway – clean working conditions, high standards around food and so on. These issues already play a key part in our process for deciding which firms to invest in.

"But there will be laser-sharp scrutiny around this in the wake of what's happened in the world over the past year."

She adds, "Companies across the globe have a duty to ensure they don't unwittingly contribute to what we have now seen first-hand as a very real risk to our world."
Long-term resilience essential
Our responsible investing engagement partner EOS at Federated Hermes, which works with asset managers on behalf of investors to encourage responsible corporate behaviour, covers these issues in its engagement plan for 2021 to 2023.

Bruce Duguid, Head of Stewardship at EOS, says, "The pandemic has highlighted the risks to business as human activity pushes towards and even beyond planetary boundaries.

"Therefore, in addition to tackling the climate crisis, we now expect companies to put in place strategies to achieve a net-positive impact on biodiversity, eliminate deforestation and avoid contributing to the development of antibiotic-resistant 'superbugs'."

He adds, "Companies must put in place more comprehensive risk management systems to support long-term resilience to the risks of unforeseeable business impacts."
Coutts responsible investing engagement report Q4 2020
At Coutts, we continue to work with EOS to effect change on the most pertinent issues for our planet and its people through our shareholder voting activity. We also regularly speak to the companies we invest in to discuss how they might improve.

Full details for the last quarter of last year are in the charts below. But here are some of the highlights:

we made voting recommendations at 22 shareholder meetings, and recommended opposing one or more resolutions at eight of them
we engaged with 240 companies in our portfolios on 767 environmental, social and governance issues
environmental topics such as climate change and pollution and waste management were the most common – 29% of our total engagement.
governance came a close second, featuring in 28% of our engagements
executive pay was particularly prominent as we work to ensure companies achieve fair pay across their workforce throughout the pandemic, and beyond
Read more about responsible investing at Coutts.
When investing, past performance should not be taken as a guide to future performance. The value of investments, and the income from them, can go down as well as up, and you may not recover the amount of your original investment.
oUR VOTING AND ENGAGEMENT IN NUMBERS, Q4 2020