People, politics and pandemics: In conversation with David Miliband
The President and CEO of the International Rescue Committee, and former UK Foreign Secretary, didn't pull any punches when asked about today's world events.
3 min read
Most Popular
06 Dec 2023

Markets have been bolstered by falling inflation and signs that interest rates have peaked.

3 min

01 Dec 2023

Three of the UK's leading fraud and cybercrime experts joined an exclusive Coutts event to discuss how anybody could become a potential victim of fraud.

3 min
The UK and US responses to the coronavirus have put them "pretty much at the bottom of the league" compared to other countries, despite being among the most prepared for a potential pandemic last year.
That was one of the messages shared with Coutts clients at a virtual event with David Miliband, President and CEO of the International Rescue Committee (IRC) and former UK Foreign Secretary.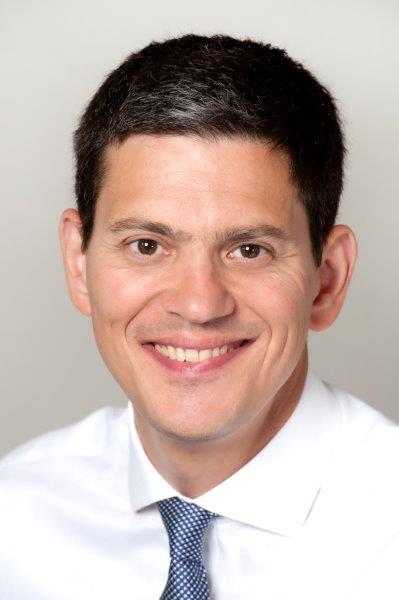 Interviewed by Coutts Chairman Lord Waldegrave, Mr Miliband said the economic and health impacts of COVID-19 in the UK and US were "very striking and pretty worrying".

Now based in New York, Mr Miliband also sits on a World Health Organisation panel on pandemic preparedness and response. He told the audience, "In the international assessments of pandemic preparedness last year, the UK and US were top of the league. But we've ended up bottom for health and the economy.
"Here, the federal government has essentially surrendered to the disease, it's basically given up. Now, whatever criticisms you could have of the government in London, they haven't given up, they're trying to control the disease.
"However, in both countries, the fact that the economic hit and the health hit have been so closely correlated, not inversely correlated, is very striking and pretty worrying."
When you become a client of Coutts, you will be part of an exclusive network.

Read More
The COVID-19 impact on foreign aid
Reflecting on the huge impact of the coronavirus on the global economy, Mr Miliband acknowledged that countries were likely to spend less on foreign aid, but said that was ironic.
"Forty per cent plus of our programmes are health programmes," he said. "And what the pandemic shows is that the cost of failures to contain public health emergencies is actually wildly greater than the cost of investing in preventing them in the first place.
"Three billion people around the world have no access to running water in their own homes. That's a small investment compared to the economic cost of the pandemic."
He added, "Our appeal to people is, of course charity begins at home, but if it ends at home, we're all going to suffer."
Trump defeated but Trumpism remains
Lord Waldegrave and Mr Miliband, who was described by President Bill Clinton as "one of the ablest, most creative public servants of our time", also discussed the political situation in America.
Referring to President Trump and the Republicans performing much better than expected in the recent election, Mr Miliband said there remained an enormous amount of loyalty to the outgoing president and his policies.
"The fealty to the president is absolutely striking," he said. "President Trump may have been defeated but Trumpism has not yet been defeated. He is tapping into a deeply alienated public. Here is the challenge for the Republican Party – it's harder to slough off Trumpism given that it got this increased vote. That's perhaps a blessing for them for now, but it may become a curse."
Mr Miliband also reflected on the current divisions so prevalent across the US, and their consequences for the wider world.
He said, "I'm struck that there isn't really a common conversation going on here any more. It's a very balkanised conversation. People aren't just balkanised geographically, they're balkanised culturally and media-wise and so on.
"That obviously poses great challenges for the country's ability to solve its own problems – it has huge problems that have not been addressed. But it also raises a big question about whether it has the strategic patience to play a global role, which obviously has big implications for the rest of us."
Refugees' plight critical as conflict escalates
Mr Miliband, whose distinguished political career also includes serving as Environment Secretary, said the IRC's work helping refugees was "part of a growth industry for all the wrong reasons".
"There are now 80 million people around the world displaced by conflict, disaster and persecution – more than 1% of the world's population, the first time that has happened since records began," he said.
"Part of that is to do with weak political institutions in fragile states that aren't able to establish compromise and the exercise of power. We are seeing roiling conflict within the Islamic world – 45% of our work is in Muslim majority countries now. And there is a weak and divided international political system. This feels like a leaderless world where the anchors have been pulled up."
He added, "What's the role of the West? If you read the media you'd think that Europe or the United States was bearing the greatest burden in sheltering refugees. That's nonsense. Eighty-six per cent of the world's refugees are in poor countries, not rich countries. The western world has got itself into a sense of victimhood.
"That's very, very dangerous I think, because the role of the western democratic countries has been to provide an anchor for the global system – a rules-based system. If the western world is not able to stand up for that, then you have the 'leaderlessness' that's very present at the moment."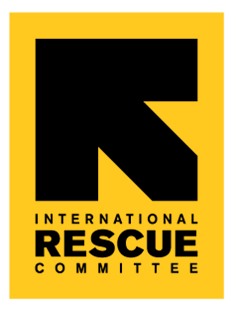 Speak to your private banker to find out more about our Coutts in Conversation events. You can also read our reports from previous events:

We're committed to supporting clients who may be affected by coronavirus and have robust plans in place to minimise any disruption to our service.