Get smart: the tech powering tomorrow's investments
Investors who don't look to the future risk being left in the past.
2 min read
Most Popular
27 Feb 2023

As the new tax year approaches, you might want to know about possible changes to what you'll pay in tax.

3 min
As part of our 2019 investment outlook Children of the Revolution we look at the disruptive technological forces that are transforming the relationship between producers, service providers, and consumers.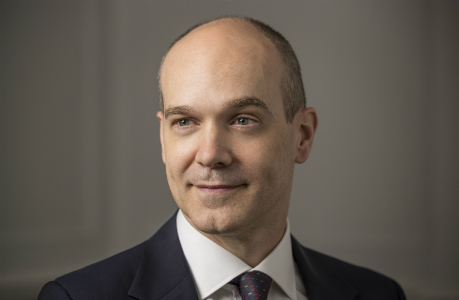 Our feature The End of the Middle Man highlights some of the key disruptive developments we see for the future of the economy. We spoke to Sven Balzer, Head of Investment Strategy at Coutts, to find out which long-term trends he thought investors should pay attention to.
How is technology changing the way we do business?
Technology in its widest sense is making profound changes to our lives and the way we live. This is about the use of new technologies that connect through ever more powerful networks combined with ever more efficient data analysis. The goal is to make all our lives and the use of available resources more efficient. It's making it easier for companies to interact directly with consumers and deliver their service more effectively. In the past, intermediary companies were the most efficient way for producers to get their products to market.
It's most visible in retailing – most people shop online now and many brands, in clothing especially, have dedicated websites.
But increasingly we're seeing the same disruption coming in areas like banking and investment, utilities – 'smart meters', for example – transport and health care.
When you become a client of Coutts, you will be part of an exclusive network.

Read More
What are the key technologies driving change?
The first wave of the web disruption has pretty much run its course, with Amazon being the most obvious example.
We see the next stage as being driven by social media. Social media apps like Facebook, Snapchat and Pinterest are adding shopping functionality to leverage the power of social media for retailers. Capital raising sites GoFundMe, Kickstarter and Lending Club also use social media-like apps to make it easier for investors and companies to interact.
Another important point is that the access to these technologies and applications has expanded rapidly beyond the typical phone or PC. They can now be accessed through vehicles, cameras, smart meters, sensors or many other devices. The concept is to have a large variety of connected devices talking to each other that work efficiently together.
Beyond this, we see great power in artificial intelligence (AI) and blockchain technology. The potential for AI is quite well understood and already being widely used for chatbots and automated customer problem solving.
Blockchain is just getting started. Its ability to provide transaction history independent of a centralised authority has the potential to disrupt everything from health care to stock markets, to the way we hold elections. Electronic currencies like Bitcoin are just the start – and perhaps the least interesting part – of the story.
Why is this important for investors?
You only need to look at the way that Amazon has become one of the world's biggest companies to see the potential for investors. Spotting the Amazon of health care or lending now could mean fantastic returns in the long term.
However, more structurally these developments not only change our way of living but will also be driving efficiency gains in the future. The smarter use of resources in transport and logistics or health care will go much further than the currently visible impact on consumers. Big cities like London – often at the limit of their capacity and resources – will increasingly look to efficiency gains through technology around transport, environment, public safety or other services. Corporates will similarly look for increased efficiency and reduced waste in the way they operate.
Read more about our views on the new economy in The End of the Middle Man section of our investment outlook 2019.
When investing, past performance should not be taken as a guide to future performance. The value of investments, and the income from them, can go down as well as up, and you may not recover the amount of your original investment.
Key Takeaways
The advance of technology is making profound changes to the world of commerce. The power of the internet is connecting producers and consumers more efficiently, reducing costs and eliminating the need for traditional intermediaries. As we highlight in our article 'The End of the Middle Man' in our 2019 investment outlook, investors need to anticipate how these changes could affect investment strategies.
About Coutts Investments
With unstinting focus on client objectives and capital preservation, Coutts Investments provide high-touch investment expertise that centres on diversified solutions and a service-led approach to portfolio management. Our investment process is as disciplined as it is creative – ensuring tailored solutions with robust results.
Discover More About Coutts Investments