From the FTSE to philanthropy: Meet the corporate giant with a big heart
In the fourth piece in our series for Coutts Entrepreneurs Month, we meet Sir Rod Aldridge OBE, successful business founder turned philanthropist.
2 min read
Most Popular
27 Feb 2023

As the new tax year approaches, you might want to know about possible changes to what you'll pay in tax.

3 min
If you placed Sir Rod Aldridge in front of a wall and asked him to make his way to the other side, he wouldn't climb over it or scramble underneath, he'd run through it.
The founder and former executive chairman of outsourcing giant Capita says, "I have a mind that sees opportunities rather than barriers. And where barriers are meant to exist, I refuse to accept them.

"I did not grow up with privilege, and wrote my autobiography last year, You're Better Than They Think You Are, as a message to people who are categorised too early because of their backgrounds."
Sir Rod led Capita from a start-up, which he founded in 1984, through to a flotation on the London Stock Exchange and it becoming a FTSE 100 company, before retiring in 2006. It's been 13 years since he left the business he built from scratch, but he has succeeded where other entrepreneurs have struggled after leaving their firms.
He has found a new passion.
In 2006 he founded the Aldridge Foundation, through which he now works to transform the lives of young people facing a host of challenges. The foundation established a family of 14 academies and colleges all based in challenging communities, and aims to give those young people the educational and entrepreneurial mindset they need to become successful.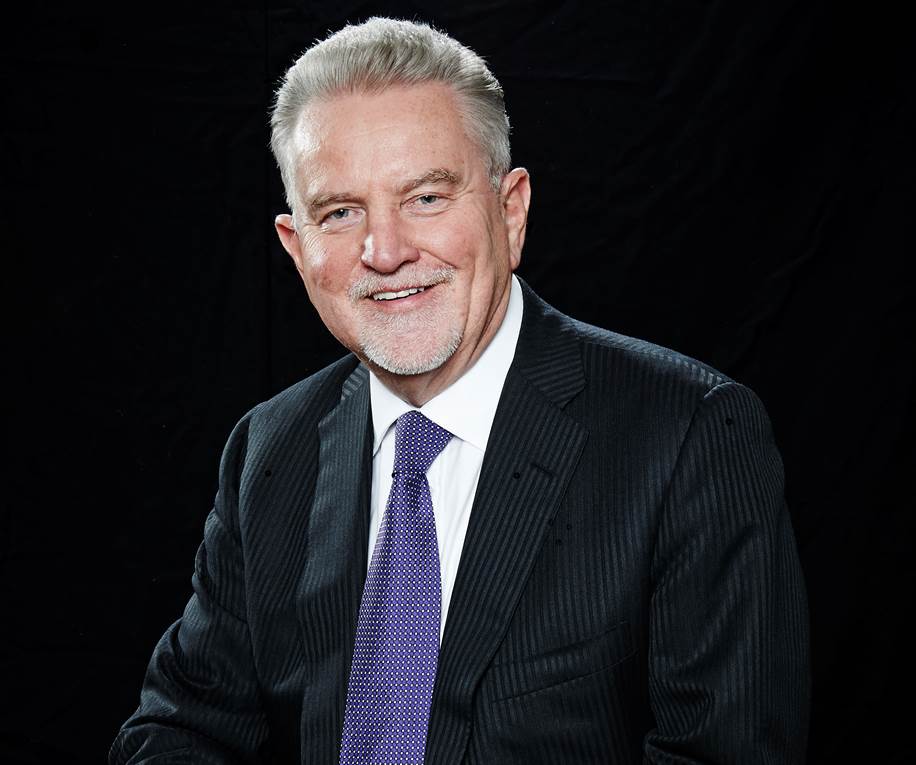 Changing the system
Given the necessary skills, Sir Rod believes students from tough backgrounds can prosper over their more privileged peers.
"It's just possible that those from tougher backgrounds have the attributes to approach tomorrow's world better than those who are not, because they do not take success for granted," he says.
"It is the system that is lacking, not them. Some of the communities I work in with my academies are angry and believe that nothing will change. What we are trying to do is make young people believe that it will change and they will be the ones to change it."
Comment from coutts
"Sir Rod's experience in establishing the Aldridge Foundation echoes that of many entrepreneurs we support. They spend their careers building their businesses – seeking investment, growing their teams and expanding their markets. Then one day they decide to move on. And many decide to put all their skills to work making a difference to issues they really care about.
"While they may well have done some philanthropy while growing and leading their firms, they find themselves with more time to bring their vast experience and connections to bear.
"Coutts is proud to help them. We were the first private bank in the UK to establish a dedicated philanthropy team, and our experts work with clients who choose to pursue philanthropy at all stages of the journey. Whether they're starting out or have experience, whether they want to establish a charitable foundation or support something that already exists, or both, we can guide them."
Rachel Harrington, Coutts Institute
The demand for new skills
Coutts' research into the attitudes of its entrepreneur clients found that 'access to talent' was the greatest concern entrepreneurs have for the future. One of the key ways to address this is to ensure that a consistent pipeline of talent comes through in all industries, a pool that could be widened through changes in education.
But Sir Rod says not enough is being done.
"When you think about the way that teachers are trained, they are encouraged to focus almost solely on academic performance, rather than giving equal prominence to developing skills in students which will be needed in the world of work as it will become.
"Young children in primary schools are incredibly entrepreneurial and enterprising in the way they think and act. But by the time they get to secondary school this has been squeezed out of them. Why are we allowing this when 65% of the kids starting primary school today will work in jobs that currently do not exist? This surely means they will need an entrepreneurial mindset to be successful."
When you become a client of Coutts, you will be part of an exclusive network.

Read More
life after exit
Life after exit can be difficult. But while it's worthwhile contributing to charities through donations alone, it is far more fulfilling for an entrepreneur to set up their own foundation or work closely with a charity on the ground, says Sir Rod.
"We did fantastic things with Capita; creating an entrepreneurial company, an open and un-bureaucratic culture, and leading the birth of an entire industry – outsourcing – from the ground up," he says. "I'm a great believer that it is better to be leading change than following it. So when I left, I wanted to lead a similarly revolutionary change in education."
He adds, "At the end of my career, I want to be able to look in a mirror and believe I have done all I can to make a difference – not just to my life but to others.
"If any entrepreneur has the opportunity after exiting a business to do something they are passionate about that can make real change, they absolutely should."
Read more from Coutts Entrepreneurs Month. Speak to your private banker to learn more about how Coutts can help new business founders or discover more here.
Key Takeaways
Many entrepreneurs look to bring their skills, experience and connections to bear for causes they care about after leaving the businesses they build. Sir Rod Aldridge's story is a shining example of that journey.
He went from building the outsourcing firm Capita from scratch to setting up the Aldridge Foundation, which works to transform the lives of young people facing challenges.
Coutts was the first private bank to set up a dedicated service for clients who choose to pursue philanthropy. Whether you want to establish a charitable foundation or support something that already exists, we could help maximise the impact of your giving.