Prosper through change
Coutts entrepreneurs month
Entrepreneurs are the pioneers of today: in times of political and economic volatility, it is they who demonstrate time and again a spirit and optimism to prosper through change.
Throughout October, we'll spotlight how the UK's entrepreneurs are managing the challenges and seizing the opportunities of change. We'll share the experiences, pool the insights and explore the future for British business with content exclusively created for Entrepreneurs Month.
We'll be updating this page regularly with new content and insights to keep you up to date.
"What are you most worried about in your industry in the near future?"
In part 1 of our breakdown of the results of the Coutts entrepreneur research we look into how British entrepreneurs feel about the industries they operate in.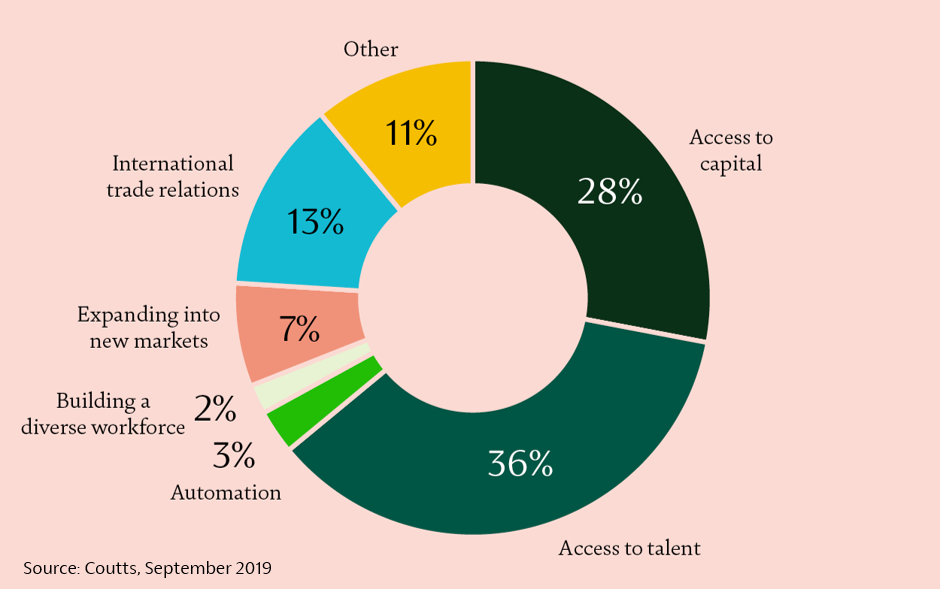 "I see investment interest in the UK increasing"
Part 2 of the Coutts entrepreneur research breakdown shows that entrepreneurs are optimistic about investment into the UK.
"I AM concerned about exports to and from Europe"
The third part of our entrepreneur research breakdown reveals British entrepreneurs are in a bullish mood when it comes to Brexit.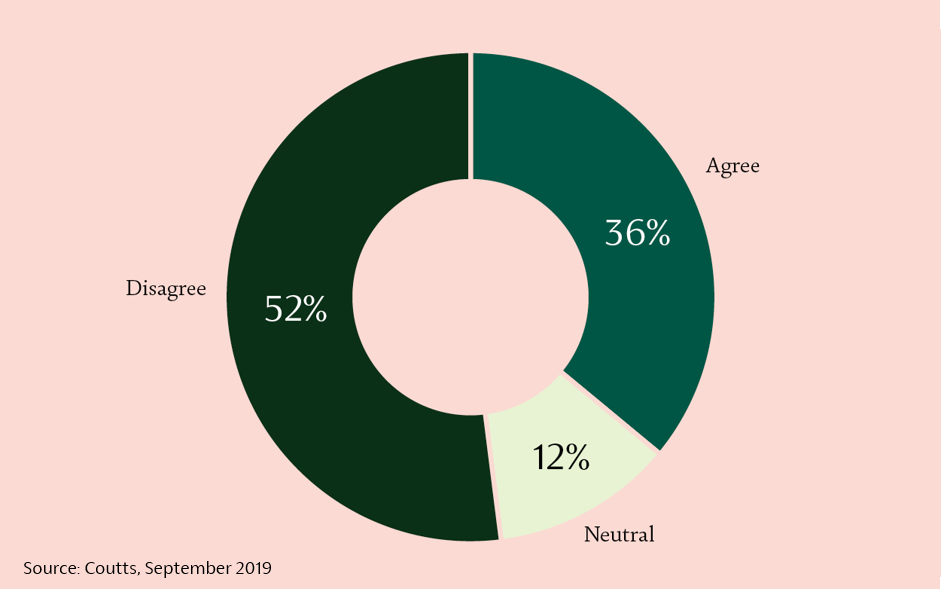 Coutts Entrepreneurs Month Launch Event Livestream Replay
At the launch event for Coutts Entrepreneurs Month we heard from some of the UK's leading entrepreneurs about the entrepreneurial mind-set, fuelling growth and shaping the future.
| | |
| --- | --- |
| 5 Min 25 sec | Welcome to Entrepreneurs Month - Dylan Williams (Managing Director, Head of England & Wales - Coutts) |
| 12 min 45 sec | Spotlight: Entrepreneurial Mindset - John Vincent (CEO & CO-Founder - Leon) |
| 26 min 20 sec | Panel: Entrepreneurs Shaping the Future - Catherine Wines (Director & Co-Founder - WorldRemit), Oz Alashe MBE (CEO and Founder - Cybsafe), Miles Jacobsen OBE (Managing Director - Sports Interactive) |
| 41 min 40 sec | Panel: Fuelling Growth- Tugce Bulut (Founder & CEO - Streetbees), Stephen Welton (CEO - BGF) |
| 54 min 26 sec | Closing Session: Prosper Through Change- Sir Lloyd Dorfman CBE (Founder - Travelex) , Grace Graham (Founder & Director - WorkSpa) |
| 1hr 17 min | Closing Remarks- Greg Kyle-Langley (Director, Head of Entrepeneurs Proposition - Coutts |
Insight Articles
Check out the latest insights from Coutts Entrepreneur Month events, research and industry experts.
Become A Client
When you become a client of Coutts, you will be part of an exclusive network.

Read More
Be willing to take risks
Heather Mills (Owner - VBites) talks about what it means to be an entrepreneur, including a willingness to risk everything.

Challenge Everything
Adam Hildreth (Founder and CEO - Crisp) talks about the need for entrepreneurs to constantly challenge themselves.

Surround yourself with a support network
Rosie Ginday MBE (Founder - Miss Macaroon) speaks about the importance of having the right support network to help and advise you on your journey as you scale your business.

Already a client?
For more information about our
services, please speak to your
adviser or call +44(0) 20 7957 2424.