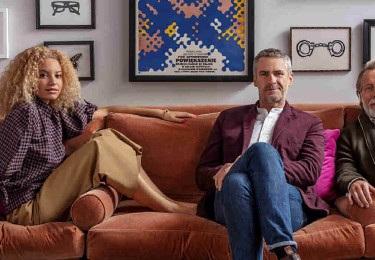 COUTTS
ENTREPRENEURS
For centuries, Coutts has been the bank of pioneers. Today, we are proud to work with over 20,000 of the UK's most talented and innovative entrepreneurs. With our insight and expertise, we provide exceptional solutions and advice for every stage of your wealth journey.
As the first private bank and wealth manager to establish a dedicated service for entrepreneurs and business owners, Coutts is well known for our understanding of the dynamic world of entrepreneurship.
Coutts extensive experience of working with some of the UK's most successful entrepreneurs has shaped our appreciation of the inextricable link between our clients' personal and professional lives and the successive stages of entrepreneurship. We have many years' experience of providing invaluable advice to guide our clients through every stage of the entrepreneurial journey.
Coutts is proud to champion entrepreneurship across the UK. We have strong links with the entrepreneurial community, and organisations such as Envestors Private Investor Club, Clearly So and the Cranfield School of Management.
Empowering through connectivity
Coutts connectivity with experts, pioneers and change makers provides our clients with a rare energy, insight and impetus into the world around them. Coutts clients want to be challenged and informed - and our external and internal experts provide invaluable insights into matters that impact their entrepreneurial journey, their wealth and the drivers behind their success.
Exceptional Services and Insightful Advice
When beginning a venture, your personal aims and company ambitions may be inseparable. Our private bankers, wealth managers and specialists will take the time to understand your personal and professional goals – not just your business objectives. As your business evolves, the need for a more formal corporate structure will be key to sustainable growth. Coutts Commercial bankers are perfectly placed to support this growth and to provide sector-specific advice for your business, working seamlessly with your private banker who will support your personal finances.
A uniquely personal approach
Our Clients
Coutts is renowned for our work in helping our clients prepare for the world of choices posed by Life After Exit. From preparing you for the personal and professional implications of exiting your business, Coutts will continue to work in tandem with our specialists to manage your family business, philanthropic and financial planning needs.
Connected and Knowledgeable
Our powerful network of clients and the wider business community means we appreciate your challenges while offering you additional impetus to achieve your business ambitions. From helping to identify and finance your next business venture through to supporting your life after exit, we will steer you towards a fulfilling new direction.
Head of Entrepreneurs Proposition
Greg Kyle-Langley
Greg is responsible for ensuring Coutts remains the leading choice of private bank and wealth management firm for successful entrepreneurs.
He joined Coutts in 2007, advising clients in financial markets, and later running a team working with high net worth UK entrepreneurs. He now heads the proposition for entrepreneurs nationally.
Greg builds & strengthens connections across the NatWest Group, regional and national partners, and his own network, to ensure Coutts is a leader in providing clients with access to the capital and connections that help them achieve their goals.