Coutts in Conversation - Mental Health Awareness Week
Humanitarian Terry Waite CBE and educator Sir Anthony Seldon talked about remaining resilient in isolation at the latest Coutts online event
Most Popular
30 May 2023

Our new debit card combines social and ecological inspiration and supports the Coutts Charitable Foundation.

2 min

25 May 2023

Watch a masterclass video of business leaders discussing how best businesses can seize new opportunities through digitisation and AI.

3 min
When you become a client of Coutts, you will be part of an exclusive network.

Read More
Becoming creative during periods of isolation can help us all develop "a rich and full inner life", Coutts clients heard at our latest online event connecting them with key figures.
Humanitarian and author Terry Waite, who was held hostage in Lebanon from 1987 to 1991, said creativity helped him develop "a greater degree of inner harmony" while in captivity.
The 80-year-old founder of Hostage International, who has helped free prisoners in Iran, Libya and Lebanon, told the audience he wrote books and listened to music in his head while in solitary confinement.
"When I sat down on the floor, chained to the wall in the first few hours of captivity, I was angry," he said. "I was very angry with myself for taking a risk and I was certainly angry with my captors for breaking their word. Anger is a force which is present within all of us, we all get angry. And if we allow anger to possess us, it will do us more harm than it does those against whom it's held.
"The secret is to try and take that force and turn it into a creative direction."
Lockdown presents opportunities
While recognising that current lockdown conditions were very difficult for many people, Terry said it was a wonderful chance to take each day as "another opportunity for exploration and developing a rich, inner life".
He then gave a good example: "I've always wanted to play a musical instrument but never got round to it. But I bought myself a ukulele and am learning to play it. Mercifully no-one has to listen to me! I just sit there and strum it."
Think of five things you want to do
Sir Anthony, Vice-Chancellor of The University of Buckingham since 2015 and one of Britain's leading historians and commentators, is something of a happiness expert.
He introduced happiness classes at independent school Wellington College in Berkshire 15 years ago, helped set up Action for Happiness – "a movement of people committed to building a happier and more caring society" – and is president of the International Positive Education Network.
Speaking at our online event – the latest in a series and held to coincide with Mental Health Awareness Week – he agreed with Terry that current conditions created opportunity.
"Getting in touch with our own creativity is a sovereign path," he said. "What a great time this is for all of us to try different things out in our own lives."
He added that this approach should be taken into life after lockdown too.
"Write down five things that you've either loved to do, or that you've always wanted to do," he said. "It might be dancing, it might be writing poetry, it might be going somewhere in the world. Whatever it is, make a note of it, and do it."
Happiness builds resilience
Speaking more generally about the power of happiness, he told the audience, "Whatever misfortune might happen to us, and it's a very difficult time for many people, there is a choice. There are always grounds for optimism, you can always do things. There are steps that we can take to improve the quality of our own lives.
"The more harmonious we can be with ourselves, with our colleagues, our family and friends, this will help to make us happier, and it builds resilience.
"If we can just pause and say, 'no, I'm not going to let this get on top of me', then we're building. Resilience is like an up escalator – the more we take decisions in our own lives, recognising that we are the author of our own story, the more we take those courageous steps, the easier life will be."
The event, championed by Coutts Chairman Lord Waldegrave, was chaired by Francesca Barnes, Non-Executive Director at Coutts.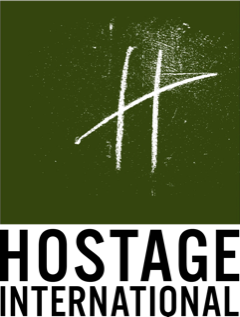 Your questions answered
Terry and Sir Anthony answer a selection of questions that came in from our clients.
We're committed to supporting clients who may be affected by coronavirus and have robust plans in place to minimise any disruption to our service.
Coronavirus investment insight articles
Landlord
Economy
Investments
Politics

27 Mar 2020

How will the coronavirus outbreak affect the demand for residential and commercial property.

03 Apr 2020

In the second of our articles on what impact the coronavirus might have on the economy, investments and business, Alan Higgins, Coutts UK chief investment officer, considers how a sudden rise in the use of telemedicine, robots and AI could shift consumer behaviour.