Expert Insight on the Big Issues
Coutts in Conversation
In the first of a series of online events, Coutts Chairman Lord Waldegrave speaks to two leaders involved in the fight against coronavirus – Nobel Laureate Sir Paul Nurse, Director of The Francis Crick Institute, and Sarah Woolnough from Cancer Research UK
When you become a client of Coutts, you will be part of an exclusive network.

Read More
"If we work together, if we work as a community, if we put our shoulders to the wheel, we will get through this."
That was the positive message Sir Paul Nurse, from The Francis Crick Institute, shared with Coutts clients at an exclusive online event on the coronavirus outbreak.

In just two weeks, Sir Paul's organisation has transformed itself from biomedical research body to testing facility for NHS staff and patients. 'The Crick' aims to manage at least 2,000 tests a day and return the results in under 12 hours.
Vaccine "will take time"
Running in parallel with worldwide lockdown measures is the race to find a vaccine. Global consensus is that life can't really return to normal without one, but sadly there isn't a quick fix.
Speaking at the virtual event, which was hosted by the bank's Head of Asset Management Mohammad Syed, Sir Paul said, "We will get the answers, but it will take time. Some say we're going to have a vaccine by September, others say 18 months. I think it will be a little more difficult than September, hopefully it won't be as long as 18 months.
"But until we know the basic biology of the COVID-19 virus, and until we know how the human body responds to that virus, we cannot plan out a good exit strategy. But we have many people across the world trying to work it out very rapidly."
Cancer treatment severely disrupted
One of the cruellest aspects of the coronavirus is the significant threat it poses to people already battling with existing health conditions.
Offering her unique perspective on this issue was Sarah Woolnough, Executive Director, Policy & Information at Cancer Research UK, the world's largest cancer charity and a key funder and partner of The Crick.
She spoke about the huge impact coronavirus is having on cancer patients and their treatment across the country.
"Quite a lot of cancer treatment is being delayed or disrupted, and that is of course very distressing to cancer patients," she said. "But also we've seen this radical drop in the number of patients presenting with cancer signs and symptoms at a GP surgery."
Sarah told the audience this unfortunately exacerbated an existing problem in the UK around late cancer diagnosis.
"We have been working very closely with the NHS and many of the royal colleges to develop new guidance and try to ensure that essential cancer treatment does continue," she said.
Keeping up-to-date
The health care sector is clearly now front-and-centre of everyone's minds as the global effort to fight the virus moves with unprecedented pace and innovation.
This inaugural interview touched on some of that sector's biggest issues, but there's much more to discuss. With that in mind, we'll be hosting more virtual events in the weeks ahead to connect you to big insight and analysis on a range of important topics.
We hope you can join us. In the meantime if there's anything you need help with please don't hesitate to contact your private banker.
Your questions answered
Experts from the Francis Crick Institute and Cancer Research UK answer three key questions that came in from our clients.
The global pandemic has caused enormous disruption to cancer services across the country including delays to cancer treatment, screening and diagnosis, and profound decreases in patients being urgently referred to hospital with suspected cancer symptoms.

The virus is creating an unprecedented challenge for clinicians delivering cancer care - in some cases, already overstretched NHS staff are being directed away from cancer care, towards caring for COVID-19 patients. And in other cases, where a cancer patient might have a weakened immune system as a result of cancer treatment, treatments are being postponed as it may not be safe for them to go to hospital.

We know that thousands of cancers are being missed every week because patients are not visiting GPs. Since the start of the outbreak the numbers being referred by doctors for urgent hospital appointments or checks has dropped by around 75%. As a result, around 2,300 cases of cancer are being missed every week.

This will have a direct bearing on late diagnosis and ultimately, if we don't act swiftly to mitigate, outcomes.

Cancer Research UK is working hard to further model the impact of COVID-19 on cancer patients – several studies are currently underway to understand the true impact of delayed diagnosis and treatment - we hope to publish the data very soon. We are working closely with government to provide as much information as we can to influence decision making, and pressing them to act quickly to mitigate the health cost to patients.

To help support clinical decision making for cancer patients, Samra Turajlic's group at the Francis Crick Institute have initiated a large prospective immune-monitoring trial. The trial aims to determine the epidemiological, clinical, genomic and immunological determinants of mortality outcomes, and the severity of COVID-19 infection in cancer patients across cancer types, disease stage and types of treatment. It will shed light on the interaction between the cancer, the anti-viral immune-response and the anti-cancer therapies in a way that can guide clinical decision-making to minimise risk of severe infection and maximise cancer control.

Right now, scientists across the globe are almost exclusively focused on COVID-19. As a result of this international effort, we have learnt a lot about this virus in a very short time – what it looks like, how it infects human cells and how to test people. The human body, however, is extremely complex and there is a lot science doesn't yet know about how the virus interacts with our immune systems and how long immunity lasts. Finding the answers to these questions will be key to understanding whether the tools and treatments we develop to tackle the current pandemic will protect us in the long term. As a discovery research institute, the Crick is well-placed to investigate these more fundamental scientific questions and a number of labs have switched the focus of their usual research programmes to do so.

Crick Group Leader Adrian Hayday is working with colleagues at King's College and Guy's and St Thomas' NHS Foundation Trust to build a high-throughput platform. This will look at the blood of infected patients to understand why some become so seriously ill that they need to go into intensive care, with a significant proportion not surviving. The team are studying the differences in immune response between groups of patients and are looking at proportions of different immune cells in order to understand why some people enter a type of 'immune shock' where inflammatory cells cause the body to shut down.

Rupert Beale, a clinician scientist at the Crick, is trying to understand how SARS-CoV-2, the virus that causes COVID-19, can replicate in human cells. In collaboration with scientists at The Roslin Institute, his lab will use CRISPR technologies to discover the genes that are involved.


The Crick is constantly adapting to help the national response to COVID-19. Below we outline the most recent developments in diagnostic testing, understanding the spread of the virus, understanding who has been infected and developing treatments.

DIAGNOSTIC TESTING

The Crick has partnered with University College London Hospital to set up an essential diagnostic testing service for patients and NHS staff. Just this week the service opened a new drive-through coronavirus swabbing facility at the British Library. Invited NHS staff will be able to drive on to and off the site to be tested, minimising the risk of spreading the virus.
Positioning the drop-in service next door to the Crick means the swabbing and testing process can be as streamlined as possible, with testing taking place in our newly repurposed laboratories, so that NHS staff get the results quickly and know whether it's safe to return to work.
Caetano Reis e Sousa and his team at the Crick are testing virus diagnostic kits, including a new diagnostic tool, that could provide a result in just 20 minutes. The new method reacts with sections of RNA, Ribonucleic acid (a polymeric molecule essential in various biological processes) in the virus and causes the test sample to change colour if it contains SARS-CoV-2, which causes COVID-19. This means that, unlike conventional tests, the results don't need complex analysis.

COMPUTER SIMILATIONS TO UNDERSTAND HOW THE VIRUS SPREADS

Paul Bates, group leader of the Biomolecular Modelling Laboratory at the Crick, has joined forces with the supercomputing firm Hadean to develop large-scale simulations to track how virus outbreaks, such as COVID-19, spread within and between cities.
The project will integrate both in-vivo and extrinsic models of virus transmission into a single, massive scale simulation. The extrinsic model will map how people interact and move around a city - from using public transport to meeting with others. Integrating this with a model that understands how the virus behaves and transmits at the individual level (immune system strength, genomic factors), will give decision makers valuable insights into how a disease spreads and help make better informed decisions on how to combat disease outbreaks.

UNDERSTANDING WHO HAS BEEN INFECTED

Current tests for COVID-19 can only detect the presence of the virus itself. But there's a public health and scientific demand to identify people who have been infected and have cleared the virus, including those who developed only mild symptoms or no symptoms at all and were therefore not initially tested. This information is essential in understanding the spread of the virus in the population, so the Government can make informed decisions about necessary behavioural changes, including social distancing, and whether key staff such as health professionals can carry on working.
The Crick/UCLH/UCL serology initiative has developed a range of blood tests that can identify antibodies that the body produces against coronavirus and would indicate that someone has already had the infection. These tests will also examine how long the antibody response to the SARS-CoV-2 lasts for and whether it is a response that could prevent the virus from infecting a cell. This is important because we don't yet know how long an exposed or recovered individual might remain immune to subsequent exposure. This crucial information about the immune response to coronavirus could also help inform the design of potential vaccines, as well as establish vaccine-induced antibodies.

TREATMENTS

Andreas Wack's research group specialises in understanding why influenza (flu) viruses and other respiratory pathogens cause only mild symptoms in some people, While in others the infection can be severe and even deadly.
Using their established in vivo (processes performed in a living organism) models of severe respiratory infection, they are testing potential anti-inflammatory treatments. The experimental strategy is similar to antibody treatments already tested in China and Italy, and the candidates used have already been tested in humans for other diseases. So, if one of these potential treatments shows promise, compounds could be rapidly produced for additional trials in people.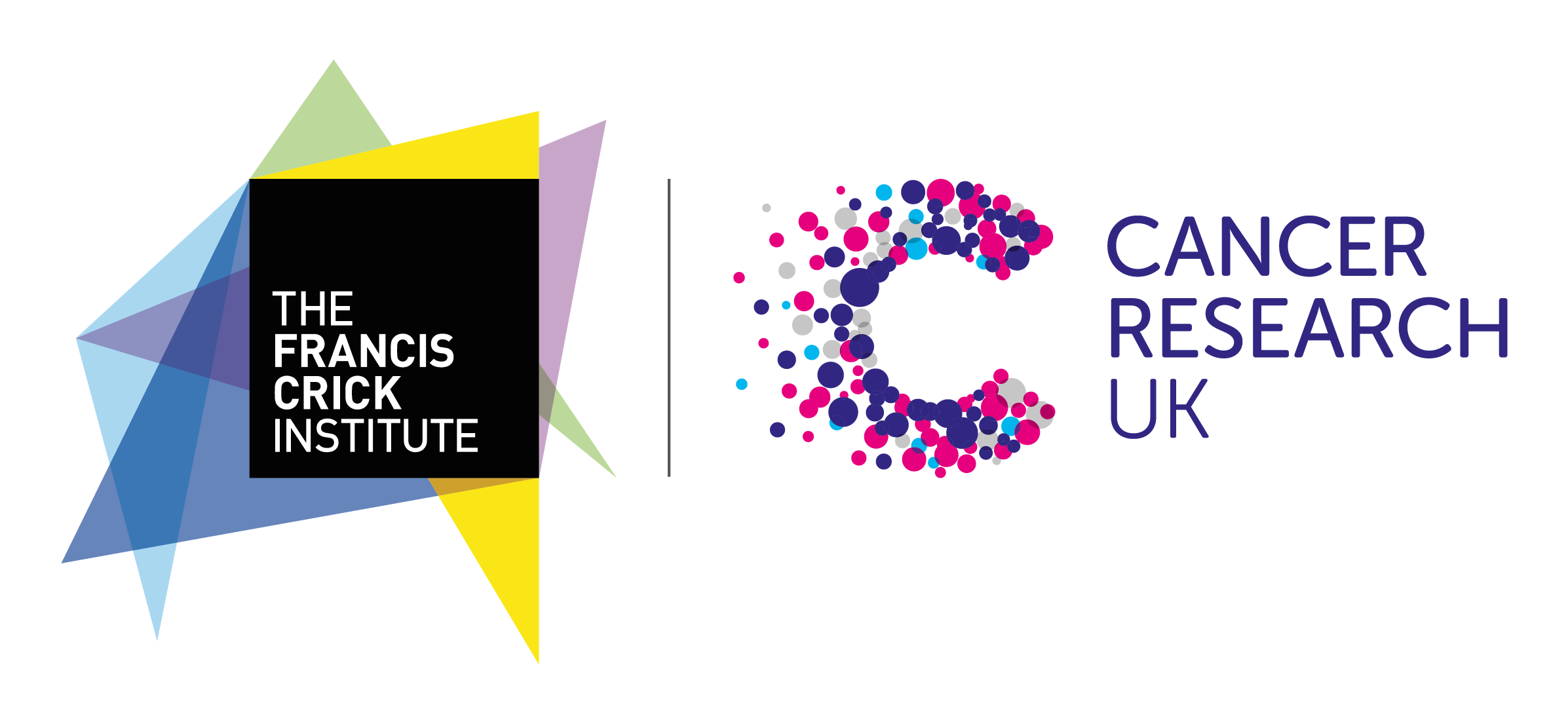 Coronavirus investment insight articles
Landlord
Economy
Investments
Politics

27 Mar 2020

How will the coronavirus outbreak affect the demand for residential and commercial property.

03 Apr 2020

In the second of our articles on what impact the coronavirus might have on the economy, investments and business, Alan Higgins, Coutts UK chief investment officer, considers how a sudden rise in the use of telemedicine, robots and AI could shift consumer behaviour.