What Investing means to you
1. CHOOSING THE RIGHT INVESTMENT APPROACH FOR YOU
Understanding where you fall on the risk spectrum will help you invest with confidence.
Senior Wealth Manager at Coutts, Hannah Buxton, explains what you should think about as you plan to invest.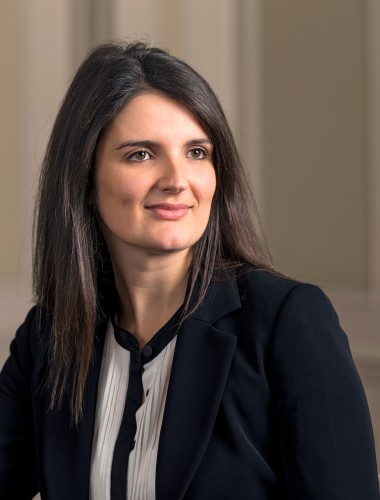 "Think about what's really important to you. What do you want to achieve with your investment? Who will be the ultimate beneficiary of it? You? Your family? A cause you care about? Then, think about how much return you'll need to meet those goals."
How risk levels can make a difference
"It's important to remember that all investment comes with an element of risk. But risk is not necessarily a bad thing. It's an integral part of investing. Balancing your need for a high return with your capacity to cope with the ups and downs of investment markets will help you find your place on the risk spectrum."
What do you want to do with your money?

Use two fingers to zoom in
A RISK PROFILE TO SUIT YOUR PREFERENCES
"At Coutts, our portfolios and funds cater for a wide variety of different risk levels, ranging from low-risk defensive strategies to higher-risk strategies that aim to grow your wealth significantly over the long-term. Remember, we're here to help. If you have a question or want to know more, get in touch with your private banker or wealth manager."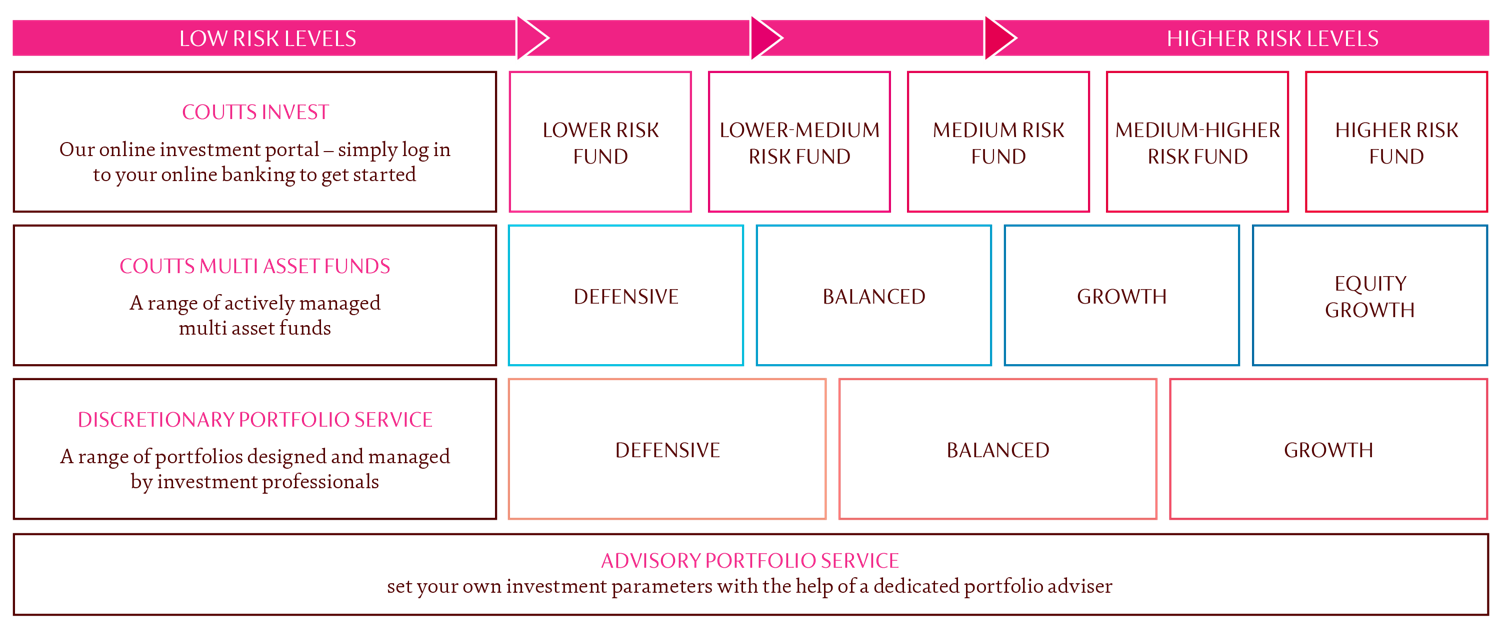 Use two fingers to zoom in
When investing, past performance should not be taken as a guide to future performance. The value of investments, and the income from them, then go down as well as up, and you may not recover the amount of your original investment.
2. REGULAR INVESTING VERSUS INVESTING A LUMP SUM
Why you should regularly invest
>> Regular investing is a good way to build up a substantial portfolio over time
>> Setting up an automated regular payment is a great way to make sure you use your full ISA and pension allowance every year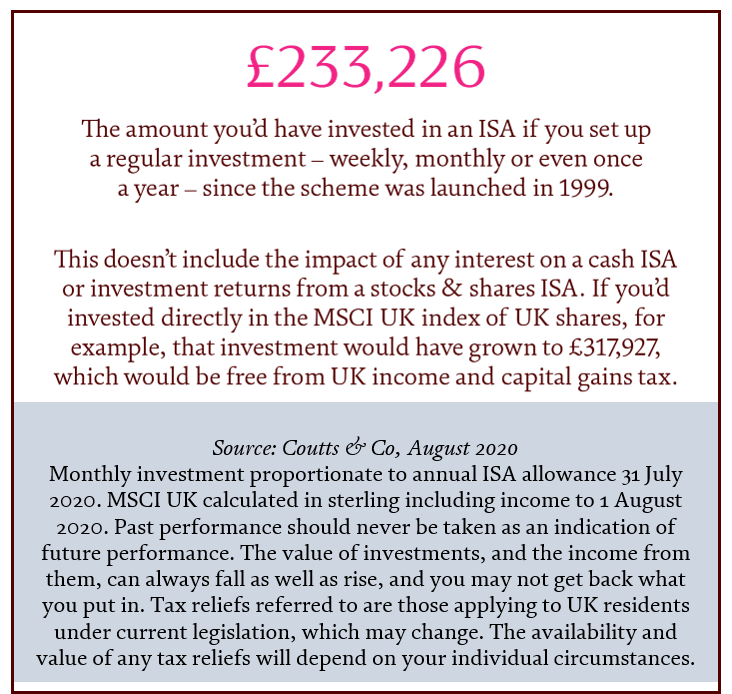 Why you should consider investing a lump sum
DON'T TRY TO TIME THE MARKETS
Markets can rise and fall unpredictably as investor sentiment changes. In the meantime, missing the best days in the market can materially impact your returns. Holding out for 'the right time' could mean you miss out on returns.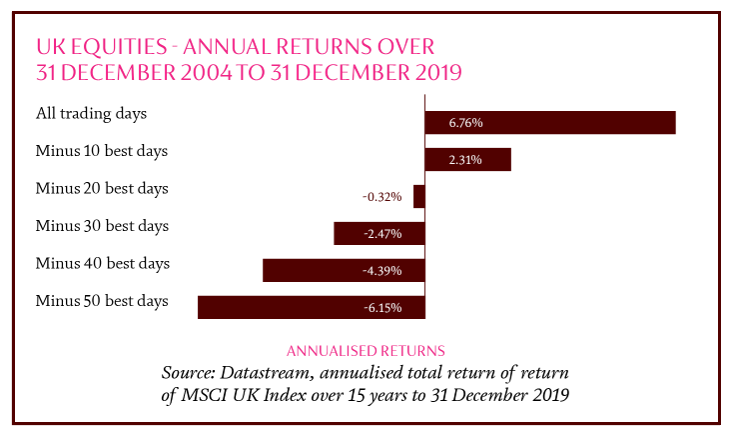 Get your money to work early
Lump sums tend to outperform drip-feeding smaller amounts in over time because all your money will benefit from long-term market performance.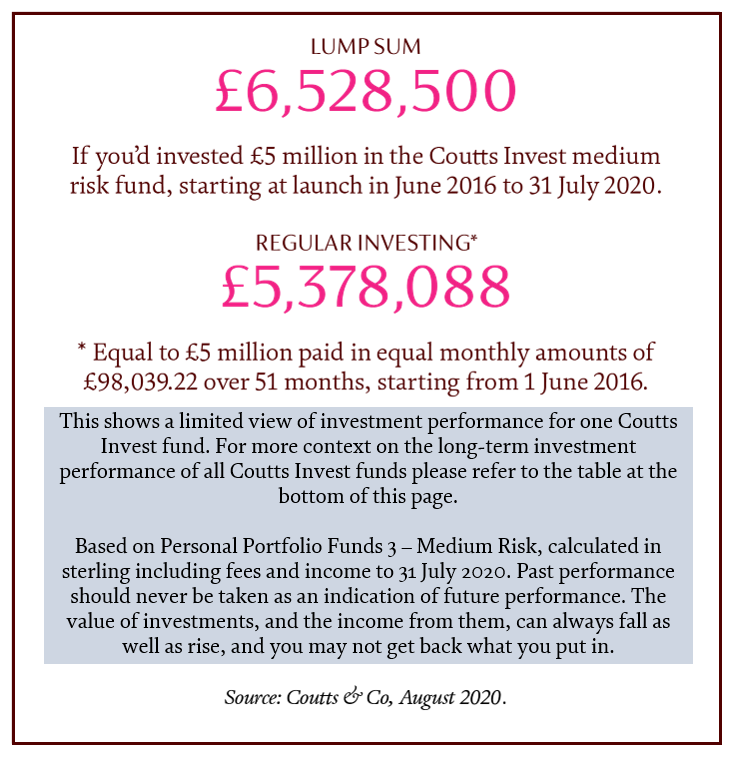 3. INFLATION IS EATING UP THE SPENDING POWER OF YOUR CASH
Inflation is at historic lows right now, but the long-term impact on the spending power of your money can be significant. While there are good reasons to have cash on hand – to meet upcoming expenses, for example, or as a cushion against unexpected bills – holding large amounts of money in low-interest deposit accounts will see its spending power eroded as prices rise.

Use two fingers to zoom in
According to the Bank of England inflation calculator, it would cost £13,510 to buy the same amount of goods and services that you would have been able to get for £10,000 in 2009.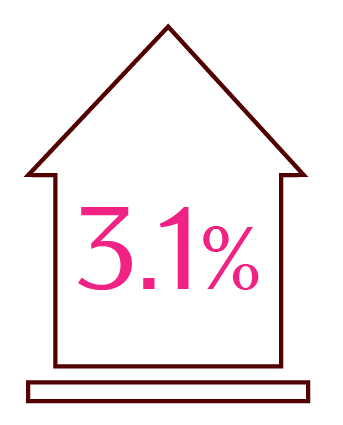 Annual return you would need to maintain the spending power of your cash in the decade 2009 to 2019
The Coutts Luxury Price Index
How exposed you are to rising prices depends on where you spend your money.
The Coutts Luxury Price Index is based on a basket of goods that reflects the spending patterns of Coutts clients. It provides an alternative view of the impact rising prices could have on your lifestyle.
Luxury prices rise much faster than normal consumer prices

Source: Office for National Statistics, Coutts & Co, August 2020
Use two fingers to zoom in
More information on the Coutts Luxury Price Index
Using our unparalleled insight into the spending habits of our clients, we have constructed the Coutts Luxury Price Index (CLPI) as a unique tool to measure the rate of inflation experienced by UK consumers of luxury goods and services. For example, whereas category '3 – Clothing & Footwear' in the CPI might include jeans and a t-shirt from a high street menswear shop, the CLPI instead tracks the cost of a bespoke suit.
The CLPI is intended as a complement to the CPI. In reality, any individual's spending will represent a mix of the two rather than be purely one or the other. The CLPI will help you get a more rounded understanding of the impact of inflation on your own spending than looking at the CPI alone.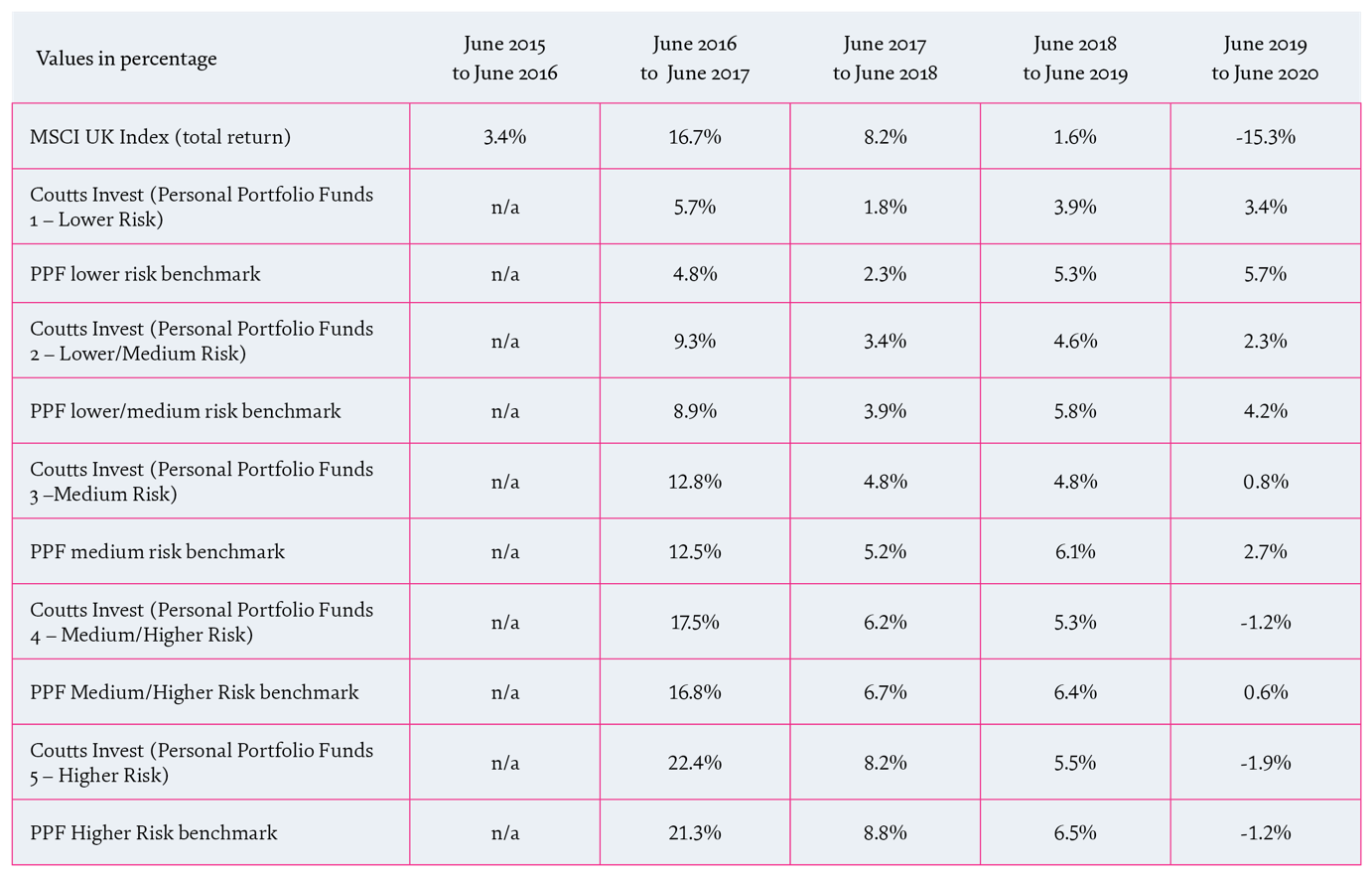 Return data for funds are calculated net of fees, in sterling and assume reinvestment of dividends. Past perfomance should not be taken as a guide to future performance. Benchmarks represent a static mix of equities and bonds in proportions relevant to each strategy.
Source: Thomson Reuters Eikon/Datastream, Coutts & Co, September 2020.
Use two fingers to zoom in