Why add solar panels to my home?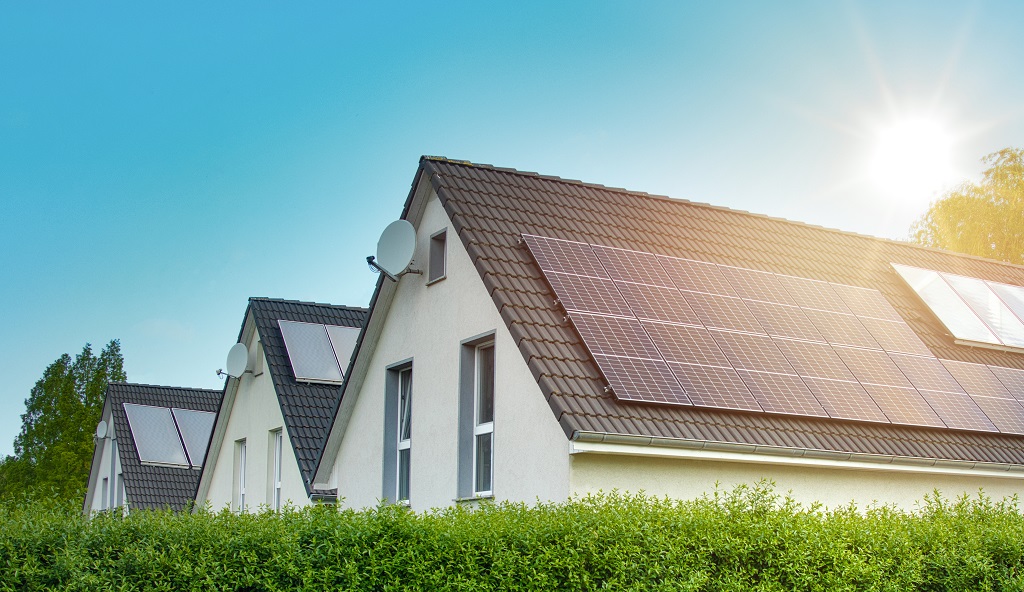 SAVE ENERGY AT HOME



Why add solar panels to my home?
Solar panels capture the sun's energy and convert it into electricity that you can use in your home, and can even work on cloudy days. They could help you to reduce your electricity bills and add to the value of your home, if you're looking to sell.
After the cost of installation is paid, the electricity generated from solar panels is free, which could help you reduce the cost of your electricity bill.
If you generate more electricity than you need, you could also sell this back to the National Grid.
A South facing, unshaded roof will help maximise the electricity generated, and the potential savings on your electricity bills.
Solar electricity is renewable, making it not only good for your pocket but the planet too. A typical home with solar panels could reduce their emissions by one tonne of carbon per year (Energy Saving Trust, May 2022 ).

COULD SOLAR PANELS SAVE ME MONEY?

The Energy Saving Trust's solar energy calculator could help you better understand the potential costs and savings of adding solar panels to your home. By providing a few details about your property and energy needs, the calculator can help you decide whether a solar PV system is suitable for you.
What is the Smart Export Guarantee?

If you decide to install solar PV panels, the Smart Export Guarantee (SEG) enables small-scale generators of renewable electric energy such as homeowners to receive payments from electricity suppliers for the electricity they export back to the National Grid, providing certain criteria are met. Contracts typically last for 12 months and tariffs need to be renegotiated every year with the energy companies.
Top questions about solar panels answered

Already a client?
Contact your private banker at any time or call +44 (0)20 7957 2424 for more information.
All calls with Coutts are recorded for training and monitoring purposes.