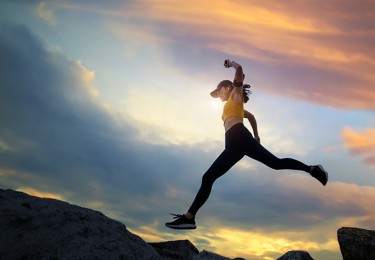 Positive start to the year
The performance of many developed economies in H1 2023 turned out better than initially expected. A mild winter, fiscal aid packages, better consumption and tight labour markets have delayed a meaningful growth slowdown. Inflation has been decelerating since the start of 2023 – the UK is an exception, but that will likely change in the second half of the year. And after a fast-paced rate hike campaign that led interest rates to a range of 5-5.25% in the US and 5% in the UK, central banks are now signalling that they could be close to the end of their hiking campaign. Although that's still somewhat data dependent.
However, looking at data and financial market performance, a feeling of uncertainty remains. On one hand, oil prices are falling despite OPEC supply cuts, costs of financing for consumers and businesses keep rising, house prices are falling, and small US companies' optimism is at a decade low. On the other hand, US and European growth is better than forecasted and corporate earnings, while dropping, have remained more resilient than expected six months ago.
There's a similar contrast in financial markets where the yield curve remains unusually inverted (when short-term yields are higher than long-term yields). The bond market expects a recession and is pricing in a quick policy shift toward cutting rates in the US. At the same time, equity markets have performed well so far this year. Volatility has declined and credit has remained stable, despite concerns about real estate and the US regional banking sector.
Encouraging results for investors
Considering these cross currents of data, our client portfolios and funds have performed positively so far this year (at the time of writing). Both large-cap equities and bonds have recorded gains, with the latter also providing some resilience during the banking sector stress in March. Looking at the past 12 months, many equity markets are now positive, although with considerable volatility along the way. This is a good example of why time in the market is important, ignoring the daily noise and remaining focused on long-term investment goals.