US earnings face challenges
US earnings face challenges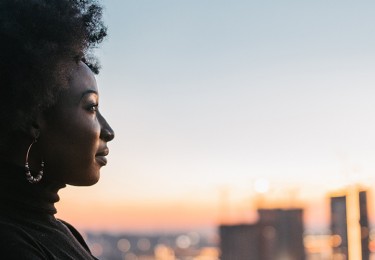 The outlook for US corporate earnings remains challenging
Q1 earnings season this year was better than expected, beating expectations that have been persistently revised lower throughout the past year. Coming into this year, Q1 earnings were expected to decline by around 1% year-on-year. By the time earnings season began, this expectation had fallen to an 8% drop. With Q1 results season largely complete at the time of writing, the actual growth looks set to come in at around a 3% fall.

This will mark the second consecutive quarter of negative US earnings growth, after a 2% decline in Q4 2022. Current analyst expectations imply a worsening growth rate in Q2 (-6%) before flattening in Q3 (-0.5%) and returning to positive growth (+7%) in Q4.
US earnings forecasts could fall further
According to Bloomberg, the 12-month earnings decline from the most recent peak (in Q3 2022) to the expected trough (in Q3 2023) is forecast to be a 3% contraction. This would be very mild compared to historical recessions in the past 50 years, where the average US earnings contraction has been around 30%, according to Citigroup. Indeed, following the Global Financial Crisis of 2008, US earnings contracted by around 50%. However, we don't expect something of this magnitude. During the Covid pandemic, thanks to massive government stimulus, US corporate earnings only fell 14%.

This indicates that US earnings forecasts still have further to fall, especially in the event of a US recession. This could present a risk to equity market returns.
US ECONOMY – IS A US RECESSION STILL LIKELY?
US ECONOMY – IS A US RECESSION STILL LIKELY?