The funds behind our stocks and shares ISA
You've got until 5pm on 1 April to use your 2020/21 ISA allowance with Coutts. Here's our investment expert Monique Wong with a quick look at the funds involved.
2 min read
Most Popular
19 Sep 2023

By leaving your money invested for longer you could take advantage of compounding to help realise greater returns and potentially protect your wealth from volatility.

4 min

13 Sep 2023

August can be a tough time for equities and this year was no exception. Despite the initial volatility, the market's mood lifted as the month drew on, boosted by a run of strong earnings reports.

3 min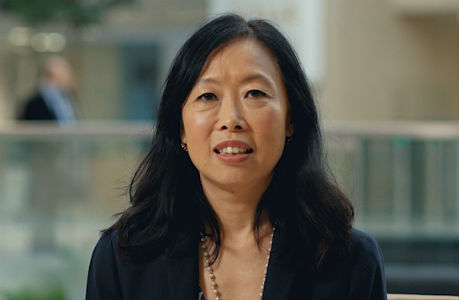 Put up to £20,000 into a stocks and shares ISA by the deadline and any investment gains are free from income tax and capital gains tax. But what exactly are you investing in if you do that here at Coutts? We asked Monique Wong from our Portfolio Management team to explain…
FUNDS TO FIT YOUR LONG-TERM GOALS
The funds behind a Coutts stocks and shares ISA are our Personal Portfolio Funds (PPF) – a selection of five multi-asset funds, each with its own profile. So whether you're a more cautious investor or a more adventurous one, you should find something appropriate.
Each fund has a different balance between stocks, where values can rise and fall quickly, and bonds which are typically more defensive. One of the funds is made up predominantly of equities, another predominantly of bonds. And there's a good mix of different proportions in between.
HOW THEY'RE MANAGED
We invest your money through what are known as 'index tracker' funds. These are baskets of assets which reflect different stock markets, such as the FTSE 100 for example. They can be a powerful way to take advantage of shifting conditions without paying expensive fees.
We keep track of what's going on in world markets and move your money between these index trackers to where we see the best opportunities. For example, if we think shares will do well, we'll 'dial-up' how much they feature compared to bonds.
SET UP AN ISA THROUGH COUTTS INVEST
OUR CURRENT VIEW OF MARKETS
The easing of lockdowns in 2021 should be good for investment markets. There have been some ups and downs, partly due to the see-sawing of good and bad news around the coronavirus. But markets rose significantly at the end of 2020 so an unsettled period isn't surprising.
Crucially, it's all underpinned by extensive government and central bank support for the economy, which we believe sets the scene for a global recovery this year. We're positioned for that recovery, having added to shares and reduced our holdings in bonds.
We think the prospects for UK markets have improved recently. They have benefitted from a high proportion of companies that tend to do well when the economy expands, such as energy firms and banks. Having a Brexit deal in place has also gone some way to making the outlook more certain.
Our holdings in emerging markets, which we increased last autumn, have done well too as the relevant areas are supported by a weaker US dollar as well as the positive economic outlook.
Past performance should not be taken as a guide to future returns. The value of investments can go down as well as up and you may get back less than you invest.
GOOD FOR THE ENVIRONMENT
The Personal Portfolio Funds have a strong environmental focus. We've reduced the amount of carbon emitted from the relevant funds by over 30% on average over the past year by selecting investments with lower carbon footprints.
This is ahead of our overall target to reduce carbon emissions from the equity elements of our discretionary portfolios and funds by 25% by the end of 2021.
And we've done this without compromising on risk and return.
WHY ISAS ARE WORTH CONSIDERING



You don't get much for free in life. But any gains from your stocks and shares ISA are free from UK income and capital gains tax. And it has potential to grow over time. It could therefore be a very efficient way to put money aside for your future.
They can also be quick and simple to set up, and at Coutts we do the investing bit for you. You decide how much you want to invest and what investment approach you're most comfortable with, we do the rest. You can check on your fund's progress 24/7, but investing through an ISA doesn't have to take much time.
SEE MORE DETAIL ON THE PERSONAL PORTFOLIO FUNDS, INCLUDING PERFORMANCE
Tax reliefs referred to are those applied under current legislation, which may change. The availability and value of any tax relief will depend on your individual circumstances.