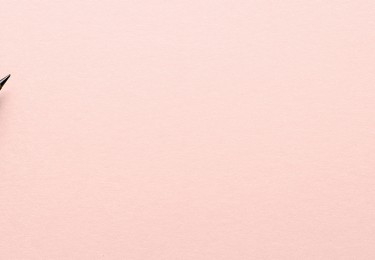 Coutts Commercial
INDEPENDENT SCHOOLS
Coutts has provided banking services to independent schools for over 200 years. From long-standing institutions to more up-and-coming faculties, many are drawn to Coutts for our renowned expertise within the sector and our shared appreciation of exacting standards. close
"Expert within the independent schools sector, the team has an intricate understanding of the requirements of organisations within the education landscape and the solutions they need to achieve their objectives."


RENOWNED EXPERTISE FOR
LEADING INDEPENDENT SCHOOLS
As one of the few banks within the UK to have a dedicated schools team, Coutts has a rare understanding of the dynamics and pressures within the fast-paced world of education. We work with our clients to provide effective and efficient solutions to cater for the short term, with a continual focus on their long-term objectives.

Coutts provides specialist advice, products and services – coupled with our insight into the educational landscape – to meet the needs of our clients. Our understanding of the education sector and renowned financial management expertise enable us to provide exceptional solutions to help ensure a sound and sustainable future for your school.

Every aspect of Coutts commercial service for independent schools has been designed to empower you amid the working capital fluctuations arising from fees and running costs. Coutts Online will help you to ensure smooth financial management, facilitating efficient payment processing and easing balance and transaction reconciliation against sales and purchase ledgers. With overdraft facilities devised around the academic year, Coutts also provides a range of flexible loans specifically to assist with refurbishment upgrades, improvements to school facilities and other major capital projects.
Over 18s only. All credit is subject to approval and affordability checks. Terms and conditions apply. Security may be required. Product fees may apply.
Any property used as security, which may include your home, may be repossessed if you do not keep up repayments on a mortgage or other debt secured on it.
Our
Clients
As a long-standing supporter of independent schools, we understand the requirements of those operating in the education sector and the services you need to achieve your aims. Working with some of the UK's leading educational establishments, Coutts is perfectly positioned to understand the unique challenges our clients face.
Coutts
Expertise
Coutts has one of the only dedicated commercial banking capabilities to cater for the education marketplace. We partner with clients within the independent schools arena to provide customised solutions for their on-going banking needs – working together to ensure a sustainable and secure future for all of their stakeholders.
Head of Professional Services, Coutts Commercial
David Marsden
David is an experienced commercial banker with responsibility for a team of bankers looking after clients in the professional services, not-for-profit and independent schools sectors. David is also the relationship manager on a number of Coutts' larger commercial client relationships in these sectors.
David joined Coutts in 1999 after a number of years in various corporate roles at Barclays PLC, including corporate lending and securities and international trade finance.
David is an Associate of the Chartered Institute of Bankers and holds a BSc in Financial Services.
Telephone: 0207 753 1566 | Email: david.marsden@coutts.com