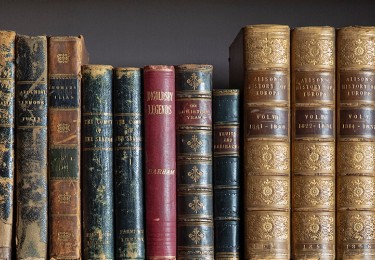 Coutts
Financial sponsors AND Executives
Coutts has worked alongside corporate executives since 1914, when we first provided banking services to city financiers. Today, we provide exceptional wealth management and private banking advice to executives from a significant proportion of FTSE companies.
"We understand the multiple demands facing executives in today's corporate world. Coutts dedicated Financial Sponsors and Executives team provides our clients with specialist banking and wealth management advice and solutions that are delivered in keeping with the dynamics of the 'C-suite'."


Coutts dedicated Financial Sponsors and Executives team is proud to work with some of the world's most successful individuals. We understand the nuances of acquiring wealth through employment, and at the heart of our service is an ability to plan around complex remuneration arrangements while managing the risks that can be inherent for highly remunerated financial professionals, city executives and directors.
Working with successful individuals across the city spectrum has shaped our understanding of the different drivers of wealth generation. Whether we are working with high income earners such as City brokers and traders or FTSE 250 board members, we provide on-going value through services and insights that consider both the challenges and remuneration structures within their working world.

EXPERT ADVICE FOR
BOARD EXECUTIVES
We know the lifestyles of today's executives leave little time for managing financial affairs. Whatever your career, we will work closely with you to provide expert advice and solutions in the context of your personal and professional circumstances and aspirations. Leaving you to make your mark while your money works for you.
Corporate success brings a multitude of challenges and time constraints. Coutts Financial Sponsors and Executives experts understand that many of our clients are time-poor. We provide discreet advice that centres on a diversification of investments outside your own industry, maximising remuneration and planning for your family and your life beyond the City.
Many of our clients are close to the markets and will look to respond to the wider financial environment. Complex remuneration structures, the volatility of corporate life and the impact on tenure lead to a need for thorough planning and carefully crafted solutions. We counter our clients' own extensive knowledge with on-going insights to plan for the future and for the unexpected.
Our

Approach
Coutts Financial Sponsors and Executives work closely with the wider specialists within our business and beyond to provide a consolidated service for our clients' wealth in a fast and efficient manner. Insight into your business environment ensures effective advice and solutions that are attuned to your needs – during your career and beyond.
With our financial market clients typically working across mergers and acquisitions, hedge funds, private equity and trading, we appreciate the correlation between the macro-economic environment and their success.

Coutts advice takes into account the receipt of annual bonuses and the need to structure wealth around these. We help our clients manage risks posed by currency exposure and offer personal trading accounts to help them maximise the wider opportunities of their wealth.

Coutts works with some of the world's leading corporate executives in a range of roles and industries. All share a high-paced working environment and a lack of time to manage their own financial affairs

We will work with our clients to maximise the opportunities presented through often-complex remuneration structures with the use of one line shareholdings to provide liquidity and hedging to reduce single stock exposure. Our experts will devise financial plans that provide support through the early stages of your career and specialist tax and planning advice as it develops.

As one of the first banks to establish a specialist Lloyds insurance team, Coutts has worked within the insurance industry for over two centuries.

Today, we advise insurance professionals on an individual and a corporate level through a dedicated team with extensive links and an equally extensive understanding of this sector.