Personal Finance | 8 November 2023

THE value of personalised private banking for business leaders



Our Head of Entrepreneurs Franklin Asante writes on why a committed and understanding private banker could benefit business leaders and help enhance their company's growth.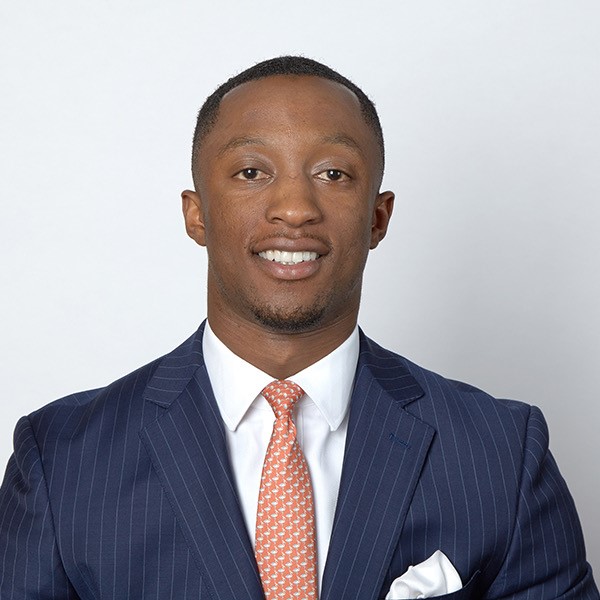 Personalised banking isn't only there to serve your immediate financial needs, it's something that should be integral to helping you manage a busy lifestyle, now and into the future. If you're an entrepreneur or a business owner, it's essential to have the right banking partner who gets you as an individual, and who can help you achieve your personal and professional goals.
I'm fortunate enough to work with some very inspirational and talented clients and I know first-hand how important it is to get that balance right. Their personal situation is separate but at times it's inseparable from the business ventures that they put so much effort into.
While a good corporate banking set up is integral to that success, equally, a nuanced and personalised financial service for your individual needs is crucial to supporting that. The right personal banker should help you forge that balance by understanding your goals, stress points and constraints. Taken together, their work should free you up to bring the best of your resources and time to your professional projects.

BANKING FOR YOUR AGENDA

For entrepreneurs there are multiple interconnected ways their private banker should be supporting them. It all starts with your banker understanding your goals and finding the right solutions to meet them.
Typically, those running growth stage businesses may have a need for flexible liquidity to help manage assets that may be moving between personal and private holders, and vice versa – for example office spaces, vehicles, or even intellectual property.
In these circumstances bespoke mortgages, securing credit lines against property assets or investments, could provide liquidity. This helps you move at the pace of the business – something which can be crucial as entrepreneurs look to scale and attract new investment simultaneously.
On the more personal side, your private banker should be there to support your complex financial needs. This could involve understanding the structure of how you take an income when showing earnings for a mortgage application, or putting your cash to work to protect it from inflation.
Your banker might recommend solutions that balance between fixed returns and instant access with any liquidity needs in mind. Similarly, for any windfalls or monies that can be put to work over time they should be able to find the suitable investments for potential long term growth – complementing markets and sectors you're familiar with, while looking to mitigate risk through portfolio diversification.
If you're exploring new investment horizons and products, your banker will also be connecting you to the right expertise and intelligence to ensure the calls you're making are appropriate to your objectives and risk tolerance. For example – do you want a discretionary portfolio managed by experts or are you happy to be more hands on?
Looking further ahead, your private banker is there to make sure your professional goals are plugged into your long-term plan. They can help with building your pension and financing any plans for retirement, as well helping you work out what any potential business exits might look like for you, your family and your company.
On this, Coutts has a longstanding and highly regarded Business Exit Programme, which has helped hundreds of entrepreneurs and business founders find and optimise the value of their companies. The goal is always to see them achieve the exit that is right for all potential beneficiaries and set them up for the next challenge – be that another venture, career change or retirement.
A PROACTIVE PARTNER

I know that founders who're on a journey of turning a start-up into a scale-up, then hopefully a major market player, often lack the capacity to think about all these things on a day-to-day basis – and rightly so. The right private banker for an entrepreneur will absorb some of this pressure and give you fewer things to worry about, so you can thrive at doing what you do best for your business.
So, an entrepreneur's personal bank shouldn't only support their personal needs but know the sector in which they've grafted their success. They should be able bring experience, make connections and show they understand the journey their clients are on. They should broaden their clients' horizon with thought leadership conversations and facilitate introductions to like-minded people. Finally, they should know what drives you, and be there for the moments that matter most.