Investing & Performance | 1 November 2023

ECONOMIC CHALLENGES MAKE FINANCIAL PARTNERS CRUCIAL TO SUCCESSFUL GROWTH



The current economic climate presents challenges and opportunities for entrepreneurs, underlining the importance of a holistic and intelligent financial partnership, writes Franklin Asante, Head of Entrepreneurs at Coutts.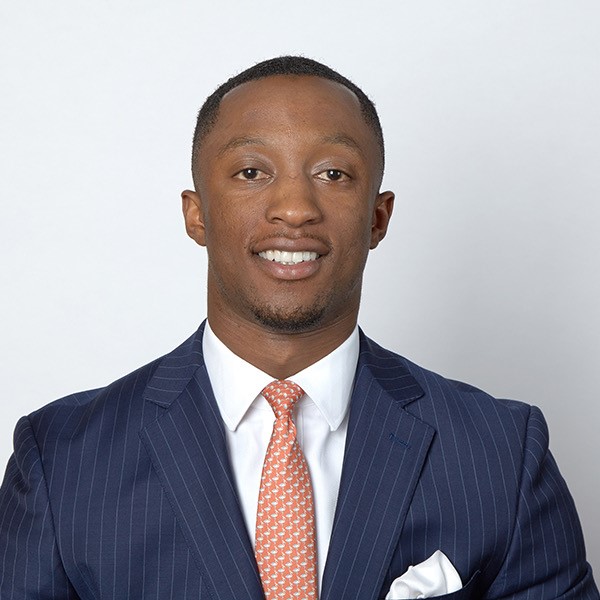 Over the last year or so we've seen a number of financial challenges embed themselves in the economic landscape. These have pivoted around rising inflation, higher interest rates and the prospect of lower economic growth, particularly in the UK. For businesses and start-ups looking to scale these all-present specific difficulties around the markets, costs and financing.
No entrepreneur will be unaware of these, however the nature of entrepreneurship is adaptability – rarely does a company come through a five-year growth plan looking exactly as envisioned. Right now, founders will be constantly looking out for challenge and opportunities along the way, both of which can drastically change a start-up's fortunes.
Equally, entrepreneurs will be looking for the right to help them mitigate difficulties and seize opportunities – ideally partners that will be as agile as they are and who understand their growth parameters and potential.
Starting a business is a huge task, but once the fundamentals are in place, the task of scaling up is arguably the most critical phase for success.
As well as growing to identify and meet new demand, bringing in fresh talent and finding new ways to market, entrepreneurs face the challenge of balancing all this with a responsible scaling projection that keeps their investors happy while increasing their equity value and growing their attraction for new potential rounds of investment. That can easily become a tightrope and the costs of borrowing and tighter margins presented by the current economic reality can make it even more precarious – especially if you're growing before you're posting profit.
HOW FINANCE SHOULD FUEL A GROWTH ENGINE

A word that often crops up is 'synergy'. It can sound like a worn cliche but entrepreneurs will know exactly the kind of sustainable growth they want and how best it can be supported by partners, investors and clients. Crucial to achieving that is a financial partnership that brings more to the table than just corporate credit. Rightly, entrepreneurs will push for a support network that understands their business, their market and the real purpose of their company.
A good financial partner must understand that too, fully grasping the challenges a business faces and the delicate balance an entrepreneur is looking to strike between securing growth and investment and giving up equity and taking on debt. I see this as the critical stage to bring all our potential to bear – because a financial partner is only ever as good as the success their client can achieve.
Financing is one aspect of partnering with visionary entrepreneurs but there must be a holistic approach. That means providing a network of interested parties, potential investors, business partners and wider professional services. It also means sharing specific market knowledge and regional intelligence.
Experience is invaluable but it doesn't have to be all hard won on your own. A good financial partner will be able to share their expertise from working with companies in the same sector, they'll understand the technologies and the clients you're dealing with and have an eye on the regulatory developments. They'll know how those inform your market and your route to it but also how it might reflect on your internal operations and decision making – everything they do should ultimately feed in to how an entrepreneur achieves better growth.
Finally, there should be a clear understanding on what an entrepreneur wants to achieve on a more personal level. Is the scale up about securing value and a route to sale or is it about building a longer legacy around a family business? Are there social and environmental challenges that might be driving the purpose of the company alongside making profit?
The work we do with entrepreneurs is never anything short of inspirational. I'm always acutely aware of the variables they are managing inline with an overarching vision. Being able to support and partner with them as they realise that key growth stage is rewarding because we only grow when our clients do but it also keeps us on a constant learning curve – we're here to listen as well as advise. Today, with all the economic challenges we face, I'm more inspired than ever by the work of entrepreneurs and how we can help them achieve their vision.
WE'RE HERE TO SUPPORT YOU
At Coutts, we help high-growth entrepreneurs looking to raise capital by introducing them to potential investors through the Coutts Investment Club. The service focuses on bringing the best of our network to SMEs looking to scale up and bridge the funding gap. Companies that have raised capital include drone data provider SenSat, med-tech company Lightpoint and software developer nDreams.
We have also had great success with our UK Enterprise Fund, which has allowed clients to co-invest alongside BGF Group, the UK's leading growth-stage investor. NatWest's accelerator hubs have also helped thousands of entrepreneurs scale up their businesses.
If you would like to find out more about how Coutts Entrepreneurs could support your business and find ways to manage your personal finances then please get in touch.