Taking a long-term view of markets
What you can do to help shield your investments from the coronavirus outbreak.
3 min read
Most Popular
27 Feb 2023

As the new tax year approaches, you might want to know about possible changes to what you'll pay in tax.

3 min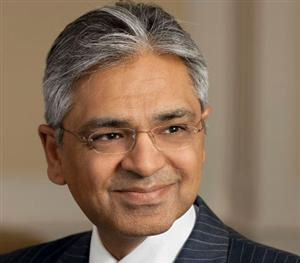 Taking a long-term view of markets
When markets are surprised by global events, we think it's important to remember the long-term view.
January has been a difficult month as external events have buffeted investors. We've seen rising hostility between Iran and the US early in the month and mounting concerns over the spread of the novel coronavirus in China and globally.
The coronavirus, or COVID-19 as it is now officially known, outbreak has had an impact on market performance, with most major markets ending the month flat or negative. For anyone invested in markets this will have had an effect on short-term performance.
Focusing on the facts
We expect markets to remain unsettled while the COVID-19 outbreak runs its course, although it's not yet clear how long that will be. For the Chinese economy there's likely to be some negative impact and given the influence of China on global growth, this could have a knock-on effect on the world at large. We can see this already with oil prices, which are falling in anticipation of falling demand from China.
We still see an expanding global economy supported by strong data in the US, still the world's largest economy and the bellwether for global economic growth. US companies are announcing their annual results at the moment – what's called 'results season' – and around three-quarters have beaten estimates, suggesting US companies are in good shape.
In the UK, the Bank of England has kept rates low to support an economy that's weathered several years of Brexit uncertainty, and we have a government that seems favourably disposed towards infrastructure investment, which could provide some fiscal stimulus. We'll be watching the upcoming budget to gauge the direction of policy.
Strong long-term returns
We are proud of the results our methodical and disciplined investment approach has generated. We think it reflects the effort and energy we expend on research and analysis of long-term economic and market trends. As at 31 January, net of fees:
over five years, a typical discretionary sterling balanced portfolio has returned 30.9% compared to a 22.7% return for peers (source: Asset Risk Consultants, estimated to end January)
five-year performance of our UK balanced fund is also ahead of competitors, at 26.5% compared to 25.1% for the peer group (source: Investment Association)
the Personal Portfolio Funds that underlie our Coutts Invest online investment platform don't have a five-year history, but since starting up in June 2016, they have returned 33.4% compared to a 24.1% for peers (source: Investment Association)
When investing, past performance should not be taken as a guide to future performance. The value of investments, and the income from them, can go down as well as up, and you may not recover the amount of your original investment.

A watchful eye on the future

Events such as we have seen in January are by their very nature unpredictable, and that's why we focus on analysis of the underlying health of the economy and markets to make decisions for the long term. Constant vigilance and analysis are vital. As ever we will be considering developments carefully and are ready to take timely action when required in our continuing efforts to support and grow your wealth.
If you would like to talk to us about investing with Coutts, speak to your private banker or wealth manager, or call Coutts 24 on +44 (0) 20 7957 2424.
Kind regards
Mohammad Kamal Syed
Head of Asset Management
When you become a client of Coutts, you will be part of an exclusive network.

Find out more
Coutts investment performance
2019
Annualised since inception
Dec 2014 to Dec 2015
Dec 2015 to Dec 2016
Dec 2016 to Dec 2017
Dec 2017 to Dec 2018
Dec 2018 to Dec 2019
Discretionary Portfolio Service –Sterling Portfolio
12.40%
4.70%
1.30%
12.20%
9.10%
-5.10%
12.40%
Coutts Multi Asset Fund UK Balanced
14.40%
6.00%
-0.40%
11.80%
9.50%
-7.00%
14.40%
Coutts Invest (Personal Portfolio Funds) Medium Risk
13.10%
8.20%
n/a
n/a
8.50%
-4.40%
13.10%
When investing, past performance should not be taken as a guide to future performance. The value of investments, and the income from them, can go down as well as up and you may not recover the amount of your original investment.
About Coutts investments
With unstinting focus on client objectives and capital preservation, Coutts Investments provide high-touch investment expertise that centres on diversified solutions and a service-led approach to portfolio management.
Discover more about Coutts investments