Q&A: Staying focused through Brexit
Summary
We talk this week's big news about a parliament suspension with the Coutts investment team.
3 min
read
Brexit has banged on the door of Buckingham Palace and the UK parliament is to be suspended. But with the FTSE 100 up 16% since the EU referendum, investors should stay calm and focused on their financial goals in our view.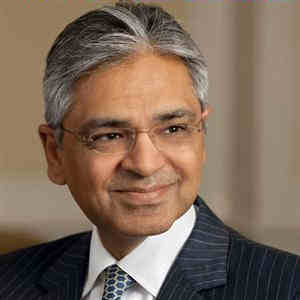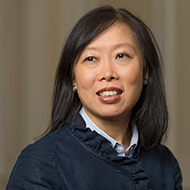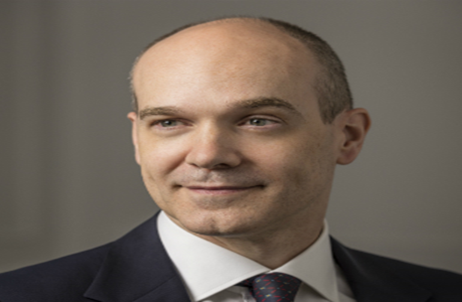 Mohammad Syed, Head of asset management
Monique Wong, Executive director, portfolio management
Sven Balzer, Head of investment strategy
The word 'prorogation' doesn't crop up much but has been firmly embedded in everyday parlance this week. The act of shutting down parliament is the latest development in the big Brexit drama, with the government getting permission from the Queen to do just that.
But what does it all mean for investors? What happens now? And how are our client portfolios and funds positioned for Brexit?
We spoke to three of our top investment experts to find out.
Q) Should investors be worried?
Sven Balzer: Our view is that investors should avoid the emotional roller-coaster and stay focused on their long-term investment goals.
As a result of this week's developments, we will continue to see politicians being provocative to ram home their points. That's their job. News headlines will also continue to be alarmist to attract attention. That's their job.
But in our view the best approach is to take a step back from all the rhetoric and speculation, remain disciplined in your investment approach and stay focused on the fundamentals. There are still a lot of unknowns regarding Brexit. Even before parliament's suspension was announced, it was uncertain whether it could successfully block a no-deal.
What matters is that Brexit will one day be resolved – believe it or not. And when that happens, however it happens, investors will have what they have craved since the referendum – certainty. UK assets will come back onto the radar of international investors, as will the fundamental qualities of many UK companies.
Q) What are the possible outcomes of Brexit now?
SB: There are still a number of possibilities. A no-deal Brexit has become a more likely option as the year has progressed, but ever since 2017 there has also been a groundswell of opinion against it. If that did happen, it could temporarily hurt the UK economy, which would be very hard for any government to stomach even if it came with fiscal stimulus and lower interest rates from the Bank of England. Rebel MPs are expected to use a range of tactics to prevent a no-deal when parliament returns next week.
Become A Client
When you become a client of Coutts, you will be part of an exclusive network.

Read More
Another possible outcome is that Boris Johnson will secure some concessions from the EU on the Irish backstop issue then call an early general election. This would mean extending the Brexit deadline beyond the current date of 31 October. But many believe the EU would allow this in the interests of economic growth.
Q) With so much uncertainty, on what basis are you making investment decisions?
Mohammad Syed: We make decisions based on what we know. We look at hard facts, detailed data and robust research to determine what we see as the best way forward within our client portfolios and funds. It is one of our key investment principles to focus on the fundamentals and ignore the short-term noise.
We are keeping an open mind about the potential outcomes of major economic developments, running rigorous stress tests to see how certain scenarios might play out. This helps us stay flexible and seize new opportunities.
Q) How are Coutts client portfolios and funds positioned in the UK?
MS: In light of the increased uncertainty, we continue to keep our client portfolios and funds diversified and avoid taking any overly large positions in any one asset. We recently dialled down some of our investment in domestic, mid-cap UK stocks and increased our position in the FTSE 100, which benefits from more global exposure and is less dependent on the domestic economy.
We continue to watch developments closely and, once the political situation becomes clearer, will see what investment opportunities might arise.
One point worth noting is that, despite the Brexit uncertainty of recent years, and many investors sitting in cash as a result, the markets have actually done well. The FTSE 100 is up 16% since the EU referendum in 2016 (as at August 28, 2019)*. This shows how, with the right team behind you, investing can still be an effective way to grow your wealth even during times of political unpredictability.
NB – Past performance should not be taken as a guide to future performance. The value of investments, and the income from them, can go down as well as up, and you may not recover the amount of your original investment.
Q) What about your wider portfolio positioning?
Monique Wong: As global investors, we watch geopolitical issues such as Brexit and the US-China trade war closely. But what really matters is the state of the global economy.
In light of the current backdrop of slowing growth, we are conservatively positioned. We reduced our exposure to equities this year and, over the last 18 months, have been buying more government bonds. This involved taking some profits on shareholdings that performed well for us to lock-in gains.
Q) When it comes to people's finances, should they change how they plan for the future?
MW: No. We think you should always be one thing only when it comes to your finances – prepared. With so much changing in the world, sound financial planning – getting the basics right – is more important than ever.
Investing over the long term is one thing to consider. While nobody can predict the future, historical evidence shows that, beyond the daily ups and downs of markets, it can keep the value of your wealth ahead of rising prices.
But we always advise our clients that investing should be just one part of their financial planning. ISAs, pensions, wills, trusts – it's worth taking the time to think through everything available to you.
Find out more about investing with Coutts. Speak to your private banker or wealth manager to find out more.
When investing, past performance should not be taken as a guide to future performance. The value of investments, and the income from them, can go down as well as up, and you may not recover the amount of your original investment.
* Over the last five years (28 Aug 2014 to 28 Aug 2019), the FTSE 100 is up 4.5%.
About Coutts Investments
With unstinting focus on client objectives and capital preservation, Coutts Investments provide high-touch investment expertise that centres on diversified solutions and a service-led approach to portfolio management. Our investment process is as disciplined as it is creative – ensuring tailored solutions with robust results.
Discover More About Coutts Investments