Climate Change and Executive Pay: Our Responsible Investing Report Q3 2019
How the world's priorities and investor priorities don't have to be mutually exclusive
3 min read
Over the last quarter, we've voted in 38 company shareholder meetings and raised environmental, social or governance (ESG) issues with 30 of the companies we hold in our client funds and portfolios.
The main focus of this engagement activity was on climate change and executive remuneration.

As Leslie Gent, Head of Responsible Investing at Coutts, explains, "Climate change is an urgent priority, for our clients, for the companies we invest in, and for society. As long-term investors we believe that these companies must have credible strategies that address the impacts of climate change."
Executive remuneration, meanwhile, is an enduring issue for investors. "It's important that company management is appropriately incentivised towards creating long-term value for the company and key stakeholders," says Leslie. "In particular, we want to encourage companies to look beyond short-term targets and focus on creating sustainable businesses."
Powerful processes and partnerships
At Coutts, we place a lot of importance on responsible investing and the long-term horizons of our clients.
"Companies that are managed responsibly – whether we're talking about employment practices or social and environmental impact – are less likely to be thrown off course by systemic or regulatory risks," Leslie explains. "Responsible investing is a key part of our process - from assessing companies before we invest, to working with them through voting and engagement after we've invested, all to ensure our clients' interests are properly represented."
Strength in numbers
As part of this, we partner with Hermes EOS on our voting and engagement activity. Crucially, Hermes EOS provides a platform for like-minded investors to pool resources, creating a powerful, unified force for positive change.
The organisation is one of the global leaders in helping asset managers to be active owners of their assets. As at 30 September 2019, they advised on $781 billion in assets, creating substantial momentum for positive action. Their diverse team is drawn from government, sciences, academia, banking and law backgrounds, and includes experts on all areas of environmental, social and governance issues.
"We share the concerns of shareholders throughout the world," says Leslie, "Working with Hermes helps us have the maximum impact by pooling our voting entitlement and engaging collectively on policies and issues that matter to us all."
The concerns of the future
In 2020, one of the areas that Hermes EOS will be giving particular attention to is land use and environmental management associated with food production.
As well as contributing to climate change – accounting for around 14.5% of greenhouse gas emissions, according to the United Nations Food and Agriculture Organisation (UNFAO) – keeping livestock can fuel deforestation and reduce biodiversity as land is cleared for the animals.
The boom in non-meat alternatives in mainstream supermarkets shows the growing awareness of the environmental and health benefits of reducing our reliance on animal-based foods. The company Beyond Meat, which produces burgers from pea protein, had to delay its UK launch due to spiralling demand in the US, while dairy alternatives like soya and coconut milk are increasingly popular.
Despite this trend, demand for animal protein is expected to grow by 70% by 2050, according to the UNFAO. This will place increased pressure on the environment, making responsible management of livestock resources a vital concern for meeting the environmental goals of the Paris Agreement.
"We invest in several companies operating in this area," says Leslie. "We'll be working with Hermes EOS to make sure they're managing their resources consciously.
"This is just one way we can help protect the long-term interests of our clients, both as investors and as concerned citizens of the world."
Find out more about responsible investing at Coutts
When investing, past performance should not be taken as a guide to future performance. The value of investments, and the income from them, can go down as well as up, and you may not recover the amount of your original investment.
When you become a client of Coutts, you will be part of an exclusive network.

Read More
Our voting and engagement in numbers, Q3 2019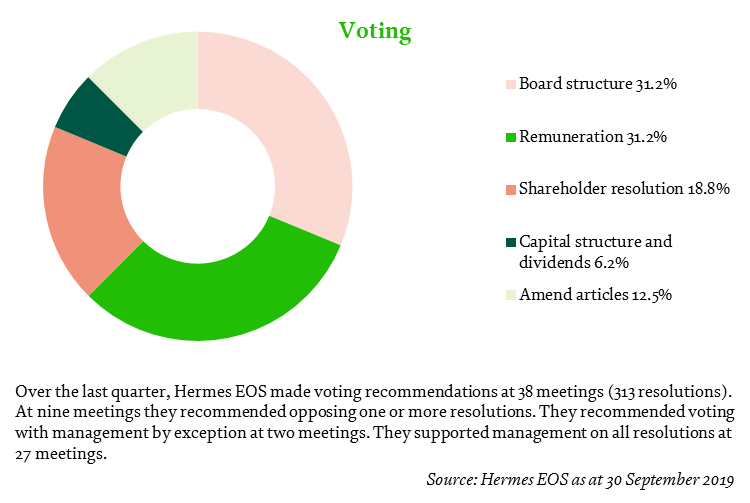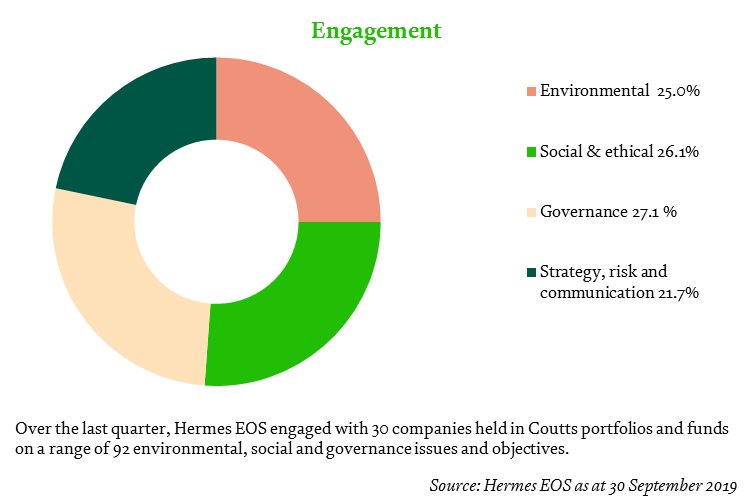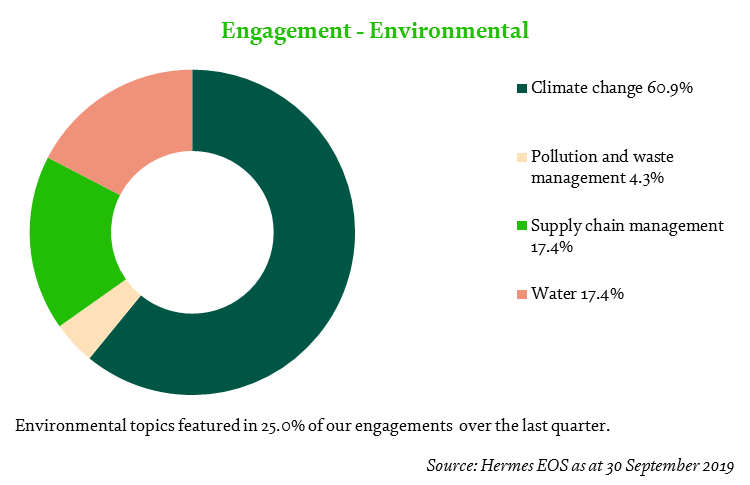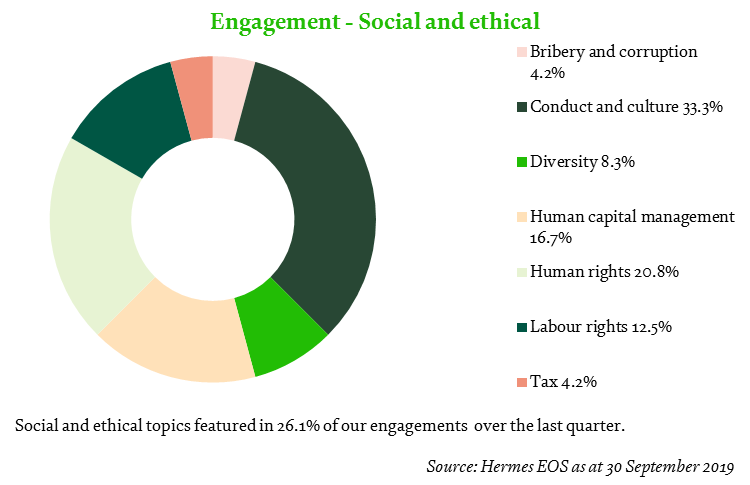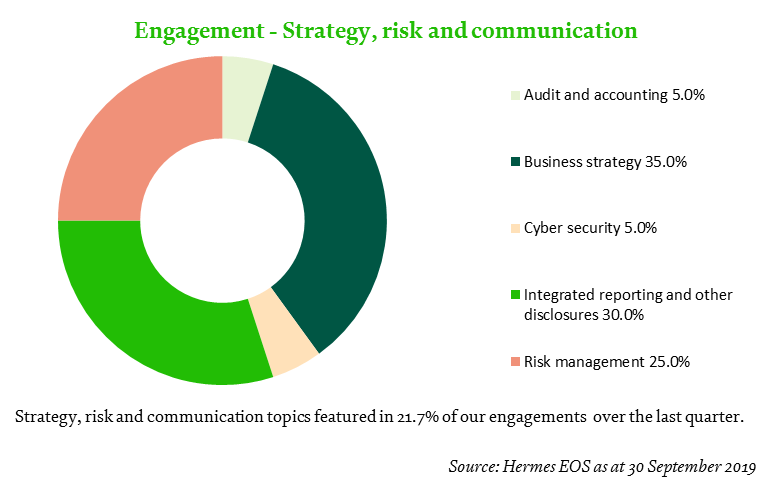 About Coutts investments
With unstinting focus on client objectives and capital preservation, Coutts Investments provide high-touch investment expertise that centres on diversified solutions and a service-led approach to portfolio management.
Discover more about Coutts investments