Increasing OUR SOCIAL PURPOSE
Throughout our history, we've been privileged to work with some of the country's most influential philanthropists. And in 2019 we've continued to leverage the Coutts network of experts, influencers and pioneers to help many of our clients use their wealth for the benefit of others.
This year saw the start of our partnership with St Saviour's & St Olave's school where many of our staff have volunteered using the three days a year they have to help in the community. We're also working with The Felix Project, which delivers surplus food to the vulnerable, and The Connection at St Martin-in-the-Fields which helps the homeless and disadvantaged. The Coutts Foundation also continues to support many other charities, typically focused on alleviating poverty.
It's been wonderful to see our private clients donating their Coutts Crowns to The Connection following the relaunch of THANK YOU FROM COUTTS. As well as having a wider range of partners, our new reward programme now lets Coutts Silk cardholders earn rewards on their Coutts Debit Card spend as well as their Silk Card spend, which I know many clients value.

Help Light Up Christmas for THE Homeless

Donate to The Connection at St Martin's and help light up Christmas for those in need of emergency relief or long-term support.
To donate, come along to 440 or Text 'Coutts' to 70500 to donate £5 or visit our fundraising page here.
100% of your donation will be received by The Connection at St Martin's (Reg. Charity Number 1078201). Texts cost £5 + one standard rate message. Always get the bill payer's permission.


MORE THAN A BANK
As well as helping businesses and entrepreneurs thrive, we've worked hard to support clients with more events than ever before. From our recent luxury Christmas markets, to our Entrepreneurs month and Summer Reading List events, it's been wonderful to welcome so many clients throughout the year into our home at 440 Strand and our regional locations.

REDUCING OUR FOOTPRINT

Earlier this year, we held a special event focused on climate change and were honoured to hear from Sir David Attenborough and Mark Carney, who spoke passionately about climate change and the importance of us all working together to address the challenges.
Whether it's cutting down on paper or powering our buildings in better ways, we're taking steps to reduce our footprint. However, there's much more we can do, and if you'd like to know how you can help us, please get in touch. For each client who switches to electronic bank statements between now and the end of 2020, we'll plant a tree with The Conservation Volunteers who transform green spaces across the UK.

If you'd like to know how you can switch to electronic bank statements, please call Coutts 24 or speak to your private banker.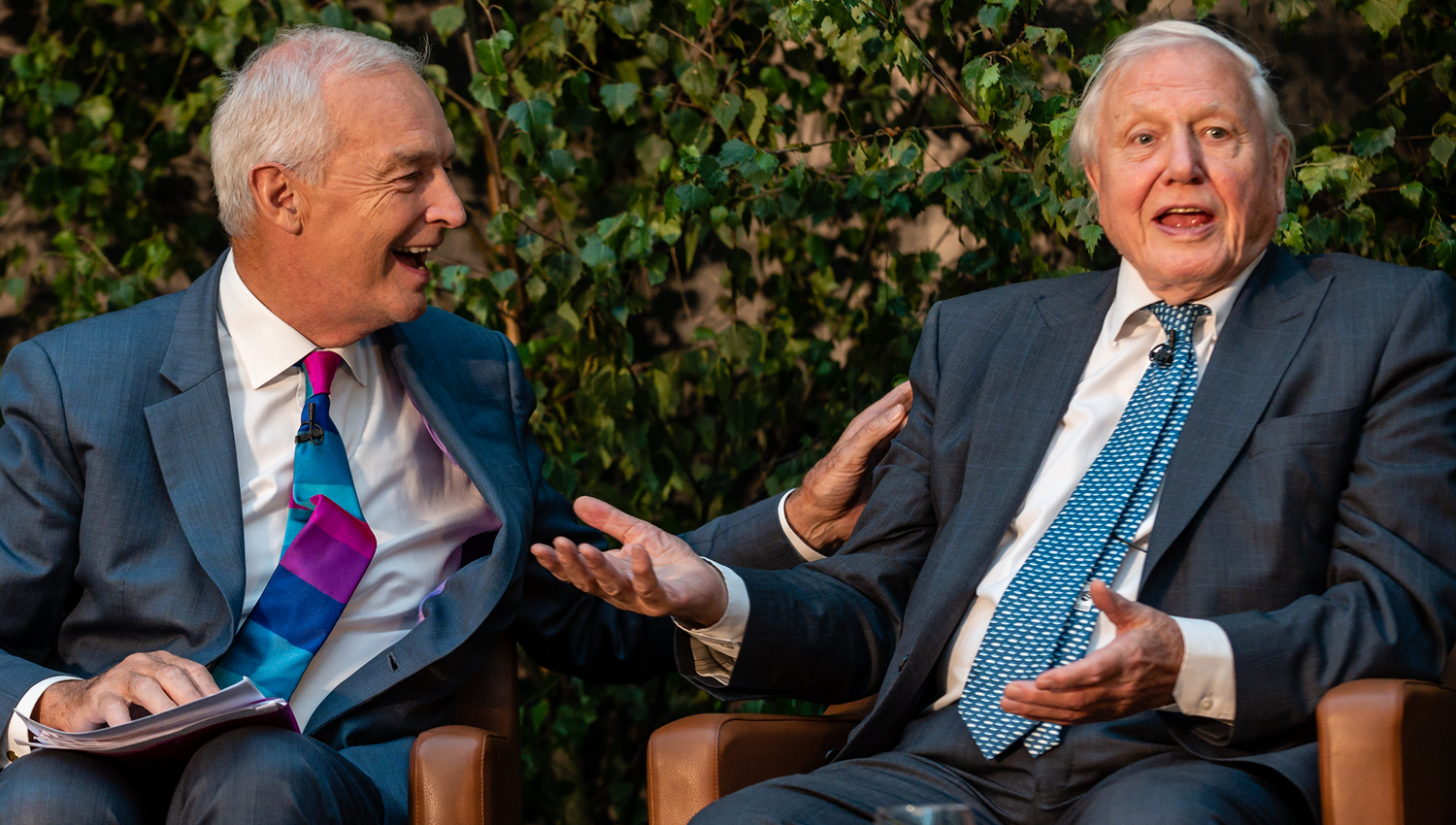 OUR SKYLINE GARDEN'S BLOOMS AND BEES
Our Skyline Garden's reputation continues to flourish and this year we launched our Skyline Garden Cookbook, which showcases recipes using a range of ingredients from our roof top and can be bought for £40 with all proceeds to The Felix Project.
We've also installed a massive composter and harvested a huge array of produce, including Chinese artichokes, samphire and mashua all of which we successfully grew for the first time. Plus, in a record-breaking third harvest, our bees produced over 40kg of Three Crowns honey. If you'd like to visit our Skyline Garden or get ideas on creating your own roof top garden, please get in touch.


DELIVERING A SUCCESSFUL FUTURE FOR CLIENTS
As many of you'll know, Alison Rose was recently appointed CEO of RBS. Having worked with Alison, I know how passionate she is about us continuing to deliver a successful future for our clients at Coutts. I firmly believe that having more diversity in senior roles helps businesses make better decisions and improves client insight.
But, of course, it's our clients who give us the most valuable insight and I'd like to thank everyone who provides their feedback, especially our Client Council who help us review impending changes. Just recently, we were delighted to receive our best ever results from our client surveys but I know there's more we can do and if you've any ideas, please contact me at petergflavel@coutts.com.