Coutts staff go the distance in support of mental health
Coutts staff have raised over £40,000 for two mental health charities.
3 min read
Most Popular
27 Feb 2023

As the new tax year approaches, you might want to know about possible changes to what you'll pay in tax.

3 min
In September, Coutts staff took part in a sponsored walk across the South Downs to raise money for this year's designated charities, Place2Be and MQ.
As the last gasp of summer blessed the walkers with sunshine, Coutts volunteers were joined by representatives of both charities at 8am to walk one of three routes across the downs. 140 Coutts staff – including Chief Executive Peter Flavel – joined in to walk over 5,054 kilometres between them.
When you become a client of Coutts, you will be part of an exclusive network.

Read More
A history of giving
Coutts staff vote on the issues they would like to support each year, and mental health was a clear front runner for 2019. "I think the general feeling this year was that mental health issues have such an impact on other areas that a great deal of good could be done by raising funds for Place2Be and MQ," said Karly Briggs, Co-chair of the Coutts Staff Charity Committee.

Place 2 Be is the UK's leading children's mental health charity. They focus on providing early intervention and support for children to reduce the chances of problems escalating as they grow up.
MQ funds world-leading research into understanding the causes of and treatments for mental health problems. Their goal is to create a world where mental illness is understood, effectively treated and ultimately prevented.
The Coutts Staff Charity Committee has a long history of supporting local charities through fundraising and volunteering. Karly Briggs said "Over two years we raised £326,313 for our previous chosen charity, Coram, which supports vulnerable children. We're looking forward to making a big difference for Place2Be and MQ."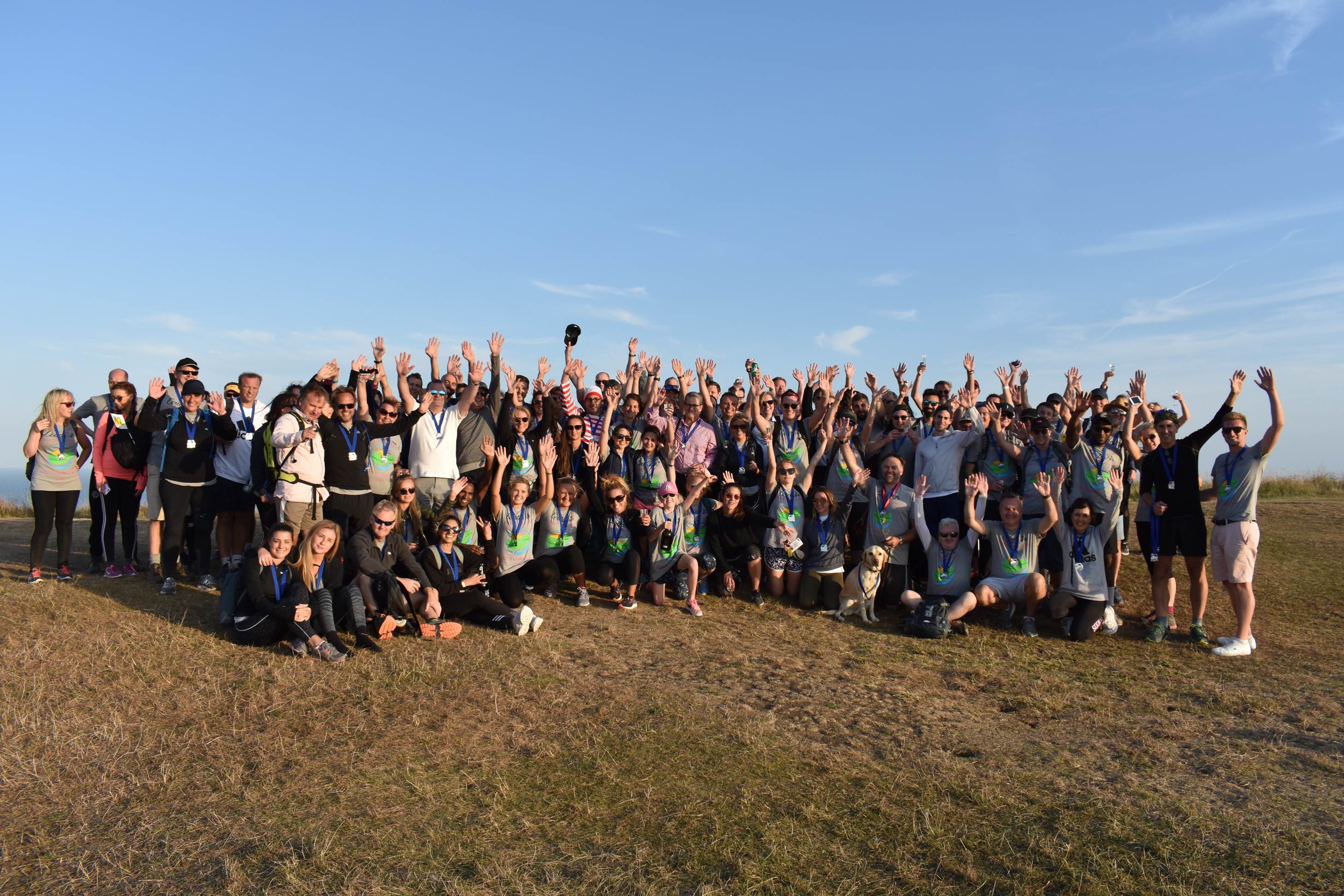 Key Takeaways
Coutts staff undertook a sponsored walk across the South Downs, raising over £40,000 for their chosen staff charities, Place2Be and MQ.