A special kind of thank you
Find out how we've made our THANK YOU FROM COUTTS reward scheme even better, and see some of the luxury items and experiences you can get through it.
2 min read
A Brompton bike, Bremont watch and dinner at Blumenthal's Fat Duck – just three of the high-end gifts you can get through our revamped THANK YOU FROM COUTTS reward scheme.
All you have to do is have one of our Silk Cards and buy things with it or your Coutts Debit Card.

It's a very special way to reward you for being a Coutts client. And the more business you do with us, the faster you can earn Crowns.
Other gifts available through the scheme include:
store credit at MR PORTER, a global online retail destination for men's style offering products from over 160 international designers including Gucci, Dolce & Gabbana and Ralph Lauren
an afternoon at the Four Seasons Hotel in Hampshire, where you can enjoy the spa facilities before having afternoon tea
carving ham from Spain, matured for at least 18 months – comes with a stand to keep it on, carving knife and special 'how to' DVD demonstrating how best to cut it up
a limited edition Christmas hamper from Fortnum & Mason that includes the store's very own Christmas coffee and chocolate caviar – exclusive to THANK YOU FROM COUTTS
Most Popular
27 Feb 2023

As the new tax year approaches, you might want to know about possible changes to what you'll pay in tax.

3 min
You gain Crowns when you buy goods and services. You don't gain Crowns for certain financial transactions such as withdrawing cash, buying foreign currency or travellers cheques, investment deposits, tax payments or repayment of debt.
See full terms and conditions for details.
Some welcome changes
We've made some exciting changes to THANK YOU FROM COUTTS making it even easier to get a great gift.
Firstly, we're now including the Coutts Debit Card on the scheme, although you'll still need a Silk Card to be eligible. Every time you pay for something with your Silk Card or Coutts Debit Card, whether it's a car or a coffee, you'll collect 'Coutts Crowns'. Previously, only your Silk Card counted. Collect enough Coutts Crowns and, once you have 25,000 of them or more, you can pick up a gift from our luxurious list of high-end products and experiences.
Secondly, it's quicker and easier to check on your crown-gathering progress, and find out what you could get, through Coutts Online and Coutts Mobile, or by calling Coutts 24 on 020 7309 0045.
And thirdly, you can redeem them any time you like throughout the year rather than during a specific time period. You could use a few at a time for a small treat or exchange them all at once for something really luxurious if you have enough of them.
Each year, all Crowns earned from 1 October to 30 September must be redeemed by 31 March the following year. Any that aren't will be lost. See full terms and conditions for details.
James Clarry, chief operating officer at Coutts, says, "We are extremely proud of the long-lasting, loyal relationships we cultivate with clients. THANK YOU FROM COUTTS is a great way to show our appreciation. We've put together a carefully created selection of luxury items and experiences which we think fits their lifestyles perfectly."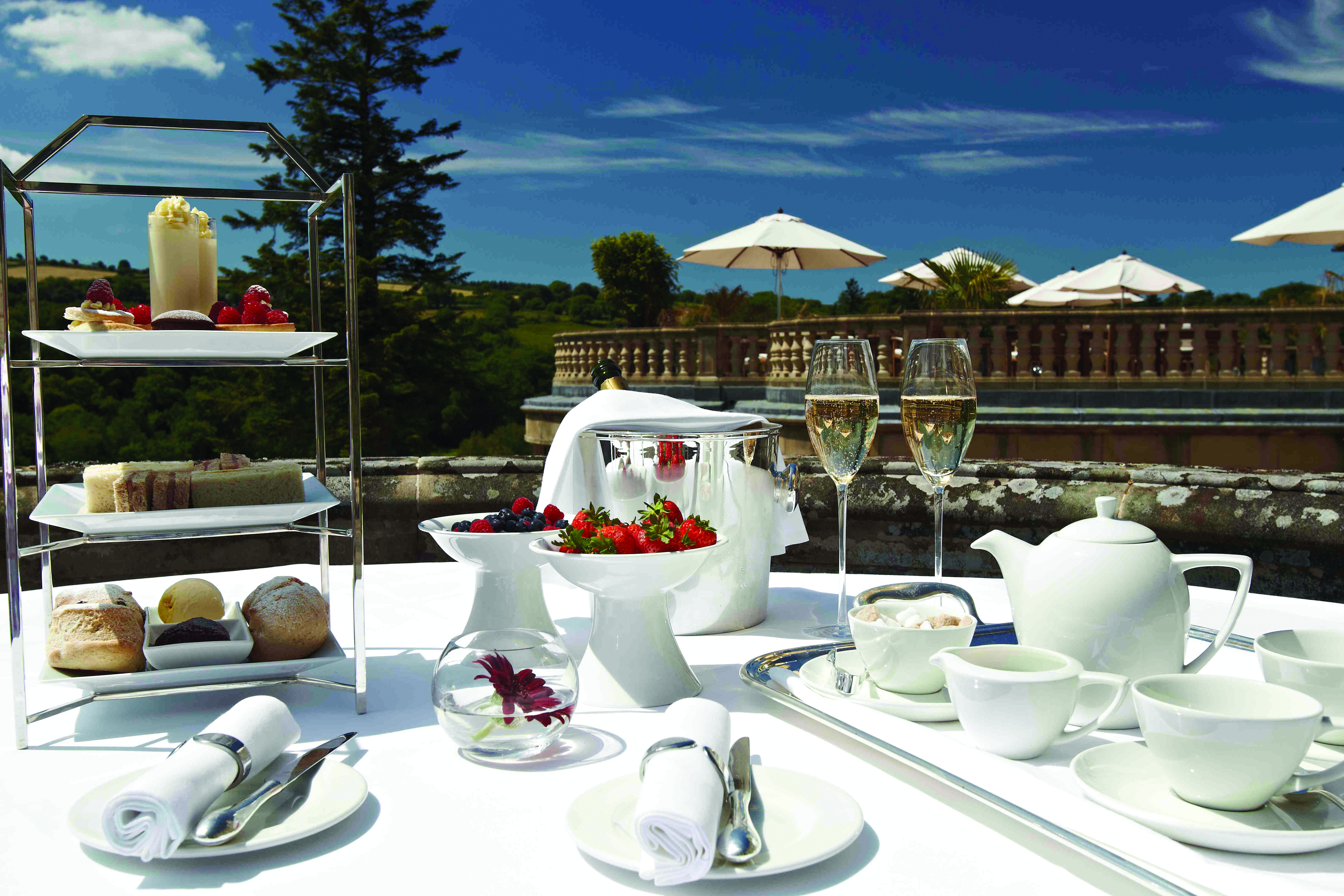 mix AND MATCH
You can use the sum total of your Crowns to buy one big item or experience, or alternatively select several smaller things. You can redeem all your Crowns at once, or a few of them at a time.
For example, if you had 200,000 Crowns, you could redeem them for either…
…a cookery school experience and champagne lunch for two at The Woodspeen, a restored 19th century farmhouse in West Berkshire
…or all of the following:
All Coutts clients aged 18 and over are automatically enrolled on the scheme – no form filling required. All you need to do is get a Silk Card – you won't be able to earn Crowns without one. That card comes with many other benefits including free non-sterling transactions when overseas and the best travel, dining and entertainment deals through Coutts Concierge.
When you become a client of Coutts, you will be part of an exclusive network.

Read More
Silk Card
Silk Charge card representative 0 % APR Variable
Silk Credit Card representative 14.7 % APR Variable
Over-18s Only
Coutts Clients Only
Coutts Concierge is available to Coutts Silk cardholders
Key Takeaways
We've made some exciting changes to THANK YOU FROM COUTTS – our reward scheme for Silk cardholders.
One of those changes is that the money you spend using your Coutts Debit Card now counts towards collecting 'Crowns' which can be redeemed for a host of luxury items and experiences. All you need to do is have a Silk Card to be eligible for the scheme.
Gifts you can get include a Brompton bike, Bremont watch and dinner at Blumenthal's Fat Duck restaurant.