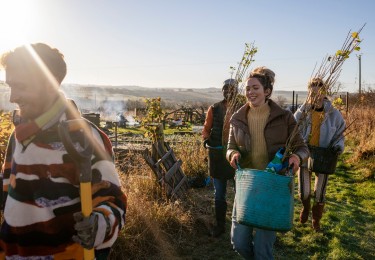 Because things are better together.
November 3rd, 1pm: drop-in webinar if you have any questions about Coutts Collective
November 15th, 1pm: a webinar which gives an overview of this service and shines a light on our charity partners
December 8th, 2.30-4pm: Afternoon Tea at Coutts with a Young Ambassador from the Prince's Trust, who will share their story and the difference that your donation can make. Places for this are limited, so please let us know if you are interested in joining us.
Giving money away well can be nearly as hard as making it in the first place. We can help you access high impact, pre-vetted charities, and to make a bigger difference by giving collectively with other Coutts clients.
You'll get access to money-can't buy charitable opportunities, that aren't available to the general public




Every three months we bring you a different charity, serving a different cause. You can choose to donate to each one or choose just one

Members of the Coutts Collective get to to select the cause for summer 2023
All you need to do is choose what level of donation you want to make, and how often, and make the payment, we do everything else.
How can i join?
Please note by joining Coutts Collective, you have no obligation to make a specific charitable donation straight away, you can sign up and make the decision at a later date.
Members of Coutts Collective will get updates and reports from the various charity partners, via Coutts, whatever the level of their support. There will be opportunities to visit the charities and meet those people supported by the donations, as well as a chance to access a pro bono philanthropy support session from one of our expert advisors. To join, contact Victoria Papworth.
How much can I donate?
The donation range for each cause is £1,000 - £50,000, allowing you the opportunity to donate to one or all of the different causes at different levels. In addition, the opportunities to invest through the Coutts Collective have been tailored to support very specific programmes being run by each charity – these are not available to the general public and mean that 100% of donations are received for these programmes and are not diverted into the general running costs of the charity.
Additionally, we are looking for people to become patrons of the programme. This involves a one-off donation of £60k to support the whole programme, or individual cause sponsors of £20k per charity partner. All money will go directly to the charities involved. Please contact Victoria Papworth for more information, on Victoria.Papworth@coutts.com | 07920 560 946. All calls with Coutts are recorded for training and monitoring purposes.
what charities will we support?
Coutts has already selected and vetted three very different charities, and there will be a vote for the final cause to be supported:
| | |
| --- | --- |
| Date | Charity |
| October – December 2022 | Supporting aspiring young entrepreneurs, with The Prince's Trust |
| January – March 2023 | Growing young people's potential, with Future Frontiers |
| April – June 2023 | Saving our oceans, with Ocean Generation |
| July – September 2023 | To be voted for by members of Coutts Collective |
By giving together we can fund larger charitable donations and make a more significant impact for the causes we support. Our partner, Charities Trust, will hold all Coutts Collective donations, manage gift aid administration, and make quarterly payments to our selected charities.
about our charity partners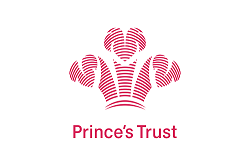 About The Prince's Trust
Established: 1976
Income: £72m in 2021
People: 1,174 employees, 12 trustees and 2,800 volunteers
Purpose
Every young person should have the chance to succeed.
Their mission is to help you people aged 11 to 30 transform their lives by developing the confidence and skills to live, learn and earn.
How
Helping those facing the greatest adversity onto a pathway to employment. Strengthening a network of opportunity and support for young people to five them the best chance of success in years to come
How your gift could help
Your support will enable The Prince's Trust to support more young people, like Grace to achieve their potential.
A gift of £50,000 could fund a cohort of 25 young people on our Enterprise Programme, providing them with access to a peer network of other aspiring entrepreneurs.
A gift of £25,000 could fund a Prince's Trust Youth Development Lead for a whole year. Our Youth Development Leads provide young people with dedicated, one to one support for the duration of a young person's time on our programmes, and for at least three months after they have completed one of our programmes.

A gift of £10,000 could fund five aspiring young entrepreneurs to complete our Enterprise programme, teaching them the fundamentals of self-employment, and supporting them to develop the skills and confidence they need to launch their own business.

A gift of £5,000 could fund a start-up grant for a young person's brand new business, which is ready to launch.

A gift of £1,000 could fund two "Test My Business Idea" grants, giving young people the opportunity to explore whether their business idea is viable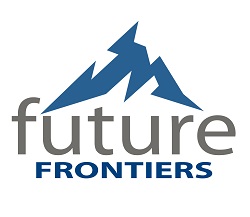 About future frontiers
Established: 2015
Income: £803,734 in 2021
People: 13 employees, 8 trustees and 1,192 volunteers
Purpose
Working towards a day when every child is inspired to fulfil their potential at school and beyond.
How
Their award-winning programme combines face-to-face coaching with access to professional role models, to increase motivation and aspiration.
An external evaluation by the University of Derby found the Future Frontiers programme has a significant impact on students' career readiness and thinking positively about school.
In a recent evaluation, students who completed the programme reduced their negative behaviour points by 36% more than the control group.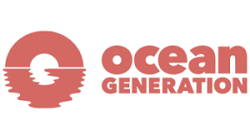 About ocean generation
Established: 2009
Income: £286,000 in 2021
People: 5 trustees and 3 volunteers
Purpose
Restoring a healthy relationship between humanity and the ocean through science and storytelling.
They see a world where the ocean is freed from human threats within a generation.
How
Filmmaking: Created award-winning documentary 'A Plastic Ocean', described as 'one of the most important films of our time' by Sir David Attenborough. Productuion on second film is underway.
Wavemaker: A programme which supports the development of yound people by giving them the tools to make positive change on a local and global level. Through Deep Currents workshops, masterclasses, mentorship, and personal development, the Wavemaker programme accelerates social action, incubates innovation, and facilitates green career opportunities.
Ocean Academy: An open-source digital learning hub for teachers and parents to bring the ocean and it's importance to the classroom. To date, Ocean Generation have reached over 600,000 children in 11 countries through formal eduction.