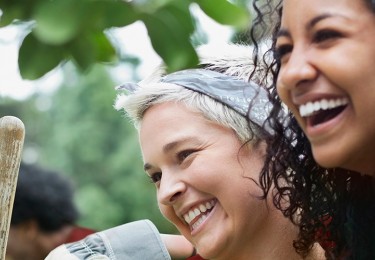 CHARITY SERVICES
We have been providing strategic investment and wealth management advice to charities for decades. This continues today through our Charity Services team which is driven by a team that is highly experienced within investments and the dynamics of not for profit organisations.

When you are investing funds for charitable purposes, it is essential to be seen as prudent and responsible. But, at the same time, it is vitally important to ensure the best possible return, in order to advance the good cause in question – both immediately and in the longer term.
Our experienced charity investment team works with high net worth donors, trustees and charities. Taking into account your objectives, we will help to devise a robust and truly bespoke investment strategy that will enable you to grow your assets, and maximise the impact of your charitable activities.
We are expert in dealing with all the administrative and regulatory complexities facing charities today. With clients from private charitable trusts, museums, as well as educational, religious and medical causes, our experience in the field of charity investment is reassuringly deep and wide.
The value of investments and the income from them can fall as well as rise, and you may not recover the amount of your original investment.
If you have a substantial sum that you wish to invest in a charitable cause, a private trust can be a highly effective and very rewarding means of providing long term support for the causes that matter to you. With the expert help of our trust team, it can be far more simple and straight forward than many people imagine.

A longer term commitment to making a difference
From helping you define the objectives of your trust, to setting it up, our team of experienced trust practitioners can take care of most matters on your behalf.
We will deal with all the routine administration involved in running a trust; we can receive and process all requests for donations; and we will meet regularly with co-trustees to report on progress and to make decisions on grants.
As for your level of involvement, that is entirely up to you. Some clients, and their families, enjoy playing an active role in directing the activities of their trust. Others prefer to leave all the key decisions in our capable hands.

Services provided by us
Understanding your charitable objectives
Establishing your trust - preparing the deed, arranging charity commission registration and banking facilities
Receiving and processing all appeal requests
Regular meetings with co-trustees to deal with administrative matters and grant agreements
Making payments of grants and monitoring receipts and progress reports from charities
Dealing with all administration and accounting in addition to trustee responsibilities

Fees charged are dependent on the size of the trust, time spent and responsibilities undertaken.
The value of investments and the income from them can fall as well as rise, and you may not recover the amount of your original investment.