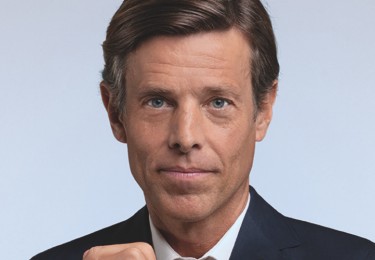 Coutts Commercial
Professional and Financial Services
With Coutts Commercial experts, you can expect intelligent banking solutions delivered by a team that will navigate smoothly through the complexity of your professional landscape. close
"The Professional and Financial Services team is one of the longest-standing client groups within Coutts. With insight across a myriad of business areas and the accompanying regulatory environment, the Professional and Financial Services team provides insightful advice and intelligent solutions, delivered by experts who understand the dynamics of the professional world."


PROFESSIONAL EXPERTISE WITH
PROFESSIONAL INSIGHT
Coutts has provided exceptional banking solutions to the professional world for more than three centuries. Today, we work with some of the most established and influential organisations within the professional and financial services arena. With expert teams specialising in the industries in which our clients operate, we understand the variants of their sector and maintain clarity of vision in what can be considered a complex environment.

Regulated
Financial Services

Our dedicated Regulated Financial Services team has an enviable depth of insight into the financial services marketplace and works discreetly with our community of clients, facilitating valuable introductions and the exchange of insights where they are mutually beneficial. With the continued evolution of the financial marketplace (amid much well publicised scrutiny during recent years), we know what it is to operate in a highly-regulated business environment. Coutts Commercial experts have a detailed understanding of current and future regulation and its impact on those operating within the industry – ensuring we can give real value to you and your business.

The team is on hand to provide expert services for your business requirements. Our online services facilitate efficient payment processing and ease balance and transaction reconciliation against sales and purchase ledgers. As many of our clients are hedge fund and private equity firms, our extensive international services cater for their multi-currency requirements and minimise exchange rate risks. Coutts Commercial is on hand to support you with refurbishing and fitting expenses and property purchases.

Coutts Professional Services banking experts are renowned for their industry insight and lasting relationships with some of the most established and emerging legal, accountancy and consultancy practices. The team works with professional firms for every aspect of their commercial banking needs – from the purchase, refinance and leveraging of property assets to the provision of working capital against the value of working capital assets. Coutts Commercial provides an extensive range of flexible banking solutions that include bespoke client money deposit and transactional services for convenient money management.

Coutts Commercial is regarded as a leading provider of funding solutions, deposits and transactional services for mid-market legal and accountancy firms.

Our online services are key to our clients' own financial management, helping professional services practices to manage high-volume and time-critical payment transactions. Coutts Commercial offers extensive credit facilities for this sector - from overdrafts to fund working capital against the value of debtors and work in progress, to loans to assist with professional indemnity insurance premiums. Working closely with Coutts Professionals banking team, Coutts Commercial is on hand to provide medium- to long-term support with the injection of capital into professional firms, and the repayment of invested capital in the future.
Over 18s Only. All credit is subject to approval and affordability checks. Terms and conditions apply. Security may be required. Product fees may apply.
Any property used as security, which may include your home, may be repossessed if you do not keep up repayments on a mortgage or other debt secured on it.
Our
Clients
Coutts Professional and Financial Services meets the needs of a diverse group of clients and companies – from legal and accountancy through to recruitment firms and hedge fund and private equity managers. We are well connected within our client networks – providing exceptional solutions and bringing clients together for their mutual benefit.
Coutts
Expertise
Coutts Professional and Financial Services team has long-standing relationships with our clients' community and their wider advisers. On-going events hosted by the team draw on the insight of experts within the professional field and the financial marketplace to update clients and their advisers on factors that are shaping the industry.
Head of Professional Services, Coutts Commercial
David Marsden
David is an experienced commercial banker with responsibility for a team of bankers looking after clients in the professional services, not-for-profit and independent schools sectors. David is also the relationship manager on a number of Coutts' larger commercial client relationships in these sectors.
David joined Coutts in 1999 after a number of years in various corporate roles at Barclays PLC, including corporate lending and securities and international trade finance.
David is an Associate of the Chartered Institute of Bankers and holds a BSc in Financial Services.
Telephone: 0207 753 1566 | Email: david.marsden@coutts.com
Head of Financial Services, Coutts Commercial
Andy Symes
Andy is an experienced Relationship Manager having joined Coutts in 1984. Andy is responsible for managing the Financial Services team within Coutts Commercial looking after a portfolio of FCA regulated clients ranging from Private Equity, Hedge Funds and Investment Management Advisors. Andy is an Associate of the Chartered Institute of Bankers and holds a BSc (Hons) in Financial Services.
Telephone: 0207 753 1595 | Email: andy.symes@coutts.com