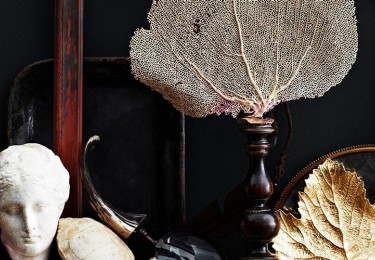 Coutts Private Office
Our Expertise
Established in 2005 to advise our wealthiest clients, the Coutts Private Office has built a reputation on unstinting levels of service and advice. We provide exceptional private banking and wealth management services to a select group of clients, including those who are non-domiciled in the UK, and who expect total discretion.close
Head of Wealth & Investment Management, Private Office and International

Camilla Stowell
"In spite of our continued growth, the Coutts Private Office has maintained the personal touch for which we are renowned. Continuous communication ensures trusting relationships with our clients and a breadth of innovative solutions that are driven by their requirements. It's our ability to challenge and provoke thought amongst our clients in matters pertaining to their wealth, coupled with our extensive connections, that sets the Coutts Private Office apart."

An unrivalled understanding
of your needs
Your private banker and wealth manager are dedicated to providing you with the highest levels of personal service. Transparency and trust are fundamental to our approach – established through building a deep understanding of our clients and their ongoing objectives. Throughout the different stages of your life, your Coutts Private Office team will take the time to understand your needs, and provide timely and appropriate advice and solutions.

advice for every aspect
of Your Wealth
Although often faced with common challenges, each client has their own unique circumstances and goals. With a compelling breadth of services, we will work closely with you to help your wealth grow, through a close understanding of your legacy and by proofing your assets against inflation. We will draw on the extensive expertise of a team of experienced professionals to connect our recommendations to intelligent and efficient solutions, carefully customised to your objectives.
Your private banker and wealth manager will draw upon an extensive range of solutions – from credit and banking to investments and structuring – many of which are exclusive to clients of the Private Office. Your team will work with dedicated specialists to open up unique investment opportunities that resonate with you and your wealth objectives – whether in property, business or luxury.

When considering your entire financial situation, we look at five key areas to help frame your objectives and to agree priorities:
Lifestyle · Long-term investments · Business interests · Philanthropy · Protecting your legacy

Empowering you
and your family
Sound decisions must be based on facts. Coutts Private Office works to empower our clients and their families for every aspect of their wealth. We regularly create bespoke private tutorials to provide a clear view on topics such as next-generation planning, investments, wealth structuring and philanthropy.
Exclusive to our clients, the Coutts Insight Game helps us to understand you and to determine your priorities – now and for the future. The results culminate in a personal 'Insight Day', which expands on the issues that are important to you, and enhances your understanding of your wealth. Drawing on our internal and external network of industry experts, regular club events provide the opportunity for clients to debate key topics and share experiences and insights on matters that transcend money management.
A uniquely
personal approach
Your
Team
Renowned for our intelligent relationships, Coutts Private Office draws on our in-house and external expertise to offer coherent advice suited to our clients' individual needs. Our approach places us under the constant scrutiny of our peers – ensuring that you can feel confident in our services and recommendations.
Our
network
Our extensive external network ensures you are advised by specialists who fulfil all your requirements. Teamwork is key to our approach. We will build the right team around you – selecting the highest calibre advisers to meet your needs and ensuring you also enjoy a personal rapport.
Head of Wealth & Investment Management, Private Office and International
Camilla Stowell

Camilla joined Coutts Private Office in 2007 with a mandate to manage a portfolio of Ultra High Net Worth clients. She has built an impressive 20 years' plus experience in the wealth management industry, previously in client management roles at Lloyds Private Banking, Drummonds, and Schroders Private Bank. In May 2015 she was appointed Managing Director of Coutts International, Coutts Crown Dependencies, and Coutts Private Office. In April 2017 Camilla took an expanded role of Head of Wealth & Investment Management overseeing the management of the businesses, driving strategic and propositional developments. She is a member of the Private Banking Executive Committee and co-chairs the Coutts Diversity & Inclusion Council. Camilla won Private Banker International "Outstanding Young Private Banker" 2012. She has a BA Hons Philosophy & Politics Durham University and the Securities Institute Diploma.
Telephone: 020 7158 0704 Email: camilla.stowell@coutts.com

FINALIST
PAM Awards 2015 | Total Wealth Solutions Provider, Ultra High Net Worth
PAM Awards 2015 | Image & Reputation, Ultra High Net Worth
Private Banker International Awards, London 2015 | Customer Relationship Service & Engagement


WINNER
PAM Awards 2014 | Total Wealth Solutions Provider, Ultra High Net Worth
PAM Awards 2013 | Image & Reputation, Ultra High Net Worth
Private Banker International Awards 2012 | Outstanding Bank for Ultra High Net Worth