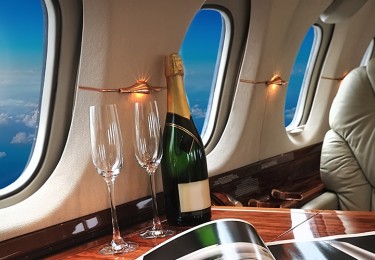 Coutts Commercial
Private Commercial Banking
For centuries, Coutts has been the bank of pioneers. We have a history of working with some of the world's most exceptional privately owned businesses and have gathered extensive knowledge of their world. Intelligent relationships with our clients have taught us that they seek more than pure banking services. close
"Coutts is renowned for a tradition of service and we are proud to work with some of the most exciting and developing businesses within the UK today. We provide an exceptional level of advice, products and services that we tailor in line with our understanding of your personal, family and business needs."


COMMERCIAL BANKING
EXPERTISE
Coutts is well known for its understanding of the dyanmic world of business ownership. As the first private bank and wealth manager to establish a dedicated commercial banking service for entrepreneurs and business owners, Coutts is well known for our understanding of the dynamic world of entrepreneurship.
Coutts has extensive experience of working with some of the UK's most successful businesses. We pride ourselves in providing invaluable advice to guide our clients through every stage of the entrepreneurial journey.
Coutts is proud to champion entrepreneurship across the UK. We have strong links with the entrepreneurial community, and organisations such as Envestors Private Investor Club, Clearly So and the Cranfield School of Management..

Connectivity through
Our Network

With a thriving network of experts, pioneers and influencers, Coutts provides clients with a rare energy, insight and impetus into the world around them. Powerful insight, extensive connections and carefully crafted events inspire, empower and challenge those we work with. Whatever their background, industry or experience, Coutts clients innovate and reshape perceptions.

Understanding

Our Clients
Coutts has a long-standing history of working with some of the most exceptional privately owned businesses. In response to the ever changing commercial environment, the team has dedicated experts who take the time to understand the banking and financing needs of business across myriad industry sectors.
When beginning a venture, your personal aims and company ambitions may be inseparable. Our private bankers, wealth managers and specialists will take the time to understand your personal and professional goals – not just your business objectives. As your business evolves, the need for a more formal corporate structure will be key to sustainable growth. Coutts Commercial bankers are perfectly placed to support this growth and to provide sector-specific advice for your business, working seamlessly with your private banker who will support your personal finances.
Growing your business poses additional opportunities and challenges. Whether you're considering strategies for exiting your business, succession planning or releasing value or investment approaches, we will work closely to support you at this critical stage of your personal and professional journey. Whether you are unlocking business value, remaining as an owner or broadening your management team, planning your exit and succession demands careful consideration.
Head of Private Commercial Banking
David Waters
David joined Coutts in 1986. With extensive experience of working with private, commercial and not-for-profit clients, David has for the past two decades focused on complex commercial banking and lending arrangements across a range of industry sectors. He has an excellent understanding of risk and is experienced in suggesting creative solutions to meet client needs.

Telephone 020 7957 2830 | Email: david.waters@coutts.com