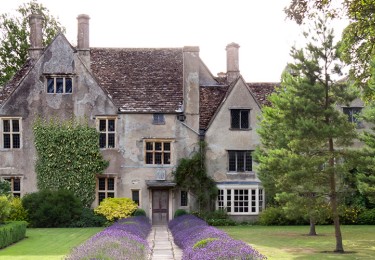 Coutts
Landowners
Coutts has a long history of working with some of the UK's most established landowners and, as their world has evolved, we have been at the forefront of that change. We provide a contemporary approach for our clients and their families, now and into the future.
"Coutts is proud to work with some of the UK's most established and successful landowners. We understand the dynamics of clients and their families within this space and work closely and sympathetically to ascertain their needs and provide exceptional banking and wealth management solutions. With every aspect of our advice personally and expertly delivered, Coutts focus is to safeguard the future of our clients and their families – which in turn leaves you to enjoy the present."


Coutts is proud to have managed the financial affairs of landowners and their families for over three centuries. Today, Coutts Landowners team is renowned for its contemporary approach – we provide a personal service, with tailored solutions designed to meet each client's unique needs.
Coutts dedicated Landowners team has extensive experience of working with landowning individuals and their families. With many of our clients considering themselves custodians for future generations, the team is committed to forging lasting relationships that adapt to meet each family's changing requirements.

Partnering to
Meet Your Needs
Coutts Landowners has built a service that centres around trust. The team regularly meets clients in person – regardless of their location – to better understand their requirements and to create bespoke solutions for them.
The continued success of Coutts Landowners team centres on our regular dialogue with clients. Personal visits are vital for the team to gauge the dynamics of an individual estate and to gain a full appreciation of any issues within the local vicinity.
Coutts Landowners clients tell us that they need a personal banking relationship that puts them first. On-going investment in time, and attention to detail reassures each client that Coutts experts have a full understanding of their circumstances – both now and into the future.
A uniquely
personal approach
National
Coverage
Owners of land or property are interested not only in maintaining their lifestyle but also in passing on their wealth to future generations. Coutts Landowners team draws on detailed insight into each client's unique circumstances to provide exceptional advice and solutions – from estate and pension planning to tax returns, protection and insurance.
Specialist
Advice
The needs of landowners, their families and employees can be complex. Coutts has an extensive intermediary network with whom we work closely to provide specialist advice for our clients' individual needs. From land agents to accountants and lawyers, we are adept at working with third parties to provide the exacting levels of advice our clients expect.
Market Leader, Coutts Landowners

jon crompton
Jon began his banking career in 1986 with NatWest, specialising in the rural sector. He joined Coutts in 2003 and helped to develop the dedicated team looking after the Bank's landed estate clients. Jon is an Executive Director responsible for a portfolio of large landowner clients nationally across England, Scotland and Wales, providing for their lending and wealth management needs. Outside of work, Jon enjoys following England rugby, attending auctions and the countryside, in particular fieldsports.
Telephone 078 0168 3304 | Email: jon.crompton@coutts.com