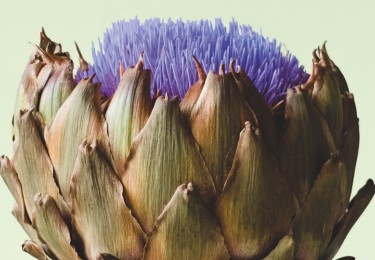 Coutts Commercial
Healthcare
Coutts Healthcare team brings 25 years of specialist expertise of advising businesses within the healthcare industry. The team applies a creative approach to devising tailored solutions for clients' commercial banking needs in this diverse sector. close
"Coutts Healthcare specialists understand the unique funding requirements of companies within the healthcare sector. Through long-standing relationships, we deliver banking solutions to meet our clients' individual needs. The team is proud to work with a number of leading care home, assisted living and extra care housing operators and also provides innovative banking for GP surgeries and dental practices."


IN-DEPTH UNDERSTANDING AND
EXPERTISE
The team is passionate about delivering a first class service to clients, with a modern, dynamic and innovative approach. Driven by specialist relationship directors, the team prides itself on long-standing relationships that have been built on mutual trust and understanding.

Exceptional Services and
Insightful Advice
The specialists within Coutts Healthcare team make it their business to understand your business so that they can advise you on a full range of banking services for your commercial needs. With access to extensive banking and treasury services, the team works seamlessly with private bankers and wealth managers to ensure a consolidated approach that helps manage your finances. The team provides extensive finance facilities to support acquisitions or re-financing, development projects and cash flow management.
Over 18s only. All credit is subject to approval and affordability checks. Terms and conditions apply. Security may be required. Product fees may apply.
Any property used as security, which may include your home, may be repossessed if you do not keep up repayments on a mortgage or other debt secured on it.
Connected And
Knowledgeable
Our
Clients
Coutts Healthcare team is proud to work with a number of leading care home operators – from elderly care homes specialising in residential, nursing and dementia services through to specialist care homes that support those with learning disabilities or young, physically disabled individuals. Our experts have a number of long-standing clients within the assisted living and extra care housing arena and also manage the finances of GP surgeries and dental practices.
Coutts
Expertise
With extensive industry contacts, Coutts Healthcare specialists can put you in touch with key professionals across the wider industry. The team hosts regular events for clients, through which they highlight and debate topics of interest and facilitate networking and collaboration opportunities.
Head of Healthcare, Coutts Commercial
SHONA PUSHPAHARAN
Shona joined Coutts in 2022, bringing more than 22 years' experience within commercial and corporate banking. She has in-depth knowledge of the healthcare sector and leads a team of specialists who focus on creating long-term client relationships built on trust and understanding.
Email: Shona.Pushpaharan@coutts.com