KAKOU TECHNOLOGIES: THE B CORP ENGINEERING CHANGE THROUGH COMMUNITY
We spoke to Kakou Technologies CEO Ann Fomukong-Boden about how her decision to become a B Corp gave her a business case for diversity and inclusion
3 min read
Most Popular
19 Sep 2023

By leaving your money invested for longer you could take advantage of compounding to help realise greater returns and potentially protect your wealth from volatility.

4 min

13 Sep 2023

August can be a tough time for equities and this year was no exception. Despite the initial volatility, the market's mood lifted as the month drew on, boosted by a run of strong earnings reports.

3 min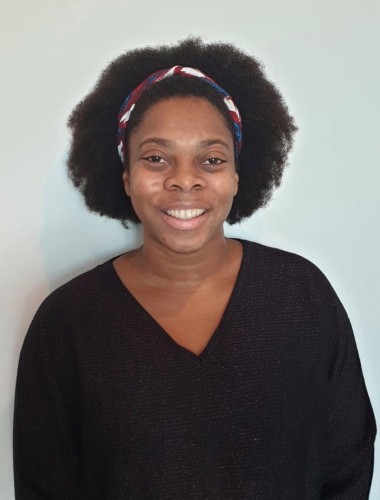 "It was interesting, our workload actually got busier over the past 18 months, and that was due to the relationships that we've built up since day one."

Ann Fomukong-Boden, founder, Kakou Technologies
Kakou Technologies: the B Corp engineering important change

The word "Kākou" is Hawaiian for inclusiveness and togetherness. It means "all of us" and "we are in this together". This was the inspiration behind Ann Fomukong-Boden's decision to found and create Kakou Technologies, a social enterprise which designs digital technologies to enable disabled people to participate in mainstream arts, music and well-being activites.
As a certified B Corp, the organisation uses the power of engineering sciences and the creative arts to promote inclusive design, and social and environmental responsibility. It has a mission to "promote social cohesion through respect, inclusion and diversity", and to innovate for an accessible and inclusive future.
This desire for inclusivity is close to home for Ann. She is used to being the only black woman in the room at engineering events and meetings, often having to confront preconceptions and assumptions that she may be a nurse or a teacher.
"When I tell them, 'Actually, I'm an engineer and I run my own business', you can kind of see the cogs whirring away trying to understand that whole concept," she said.

Surviving the pandemic
Ann knows we can use technology to bring about positive change. Indeed, this was her incentive for founding Kakou Technologies.
Starting and maintaining a business requires tenacity, and although confident in her skills and business aptitude, Ann puts Kakou's success down to surrounding herself with honest and supportive people. This has been pivotal to the company surviving the first 18 months of the pandemic. "We find it's very important to work with and collaborate with people who have those same core values within their organisations," she said.
None of Kakou's suppliers have had to shut down or furlough any staff during the pandemic so far, which Ann attributes to those shared values. In fact, the social enterprise flourished during the pandemic.
"It was interesting, our workload actually got busier over the past 18 months, and that was due to the relationships that we've built up since day one," she said. "If we didn't already have that relationship with our community, we wouldn't have survived."

Sustaining Business
Among those shared values is Kakou's commitment to sustainability. By going through the assessment process to become a B Corp, Kakou Technologies created environmental, social, and governance (ESG) frameworks and solidified its key values by incorporating them into policies and procedures.
Their subsequent B Corp credentials were awarded in November 2019, making them the first engineering company in the UK to achieve the certification.
Subsequently, Ann was contacted by many much bigger organisations looking for help in building their own internal policies and working practices. Kakou has even inspired B Corp advocacy from within their local government.
Ann said: "We have an advisor, an innovation project manager at Chesterfield Borough Council. We have a monthly meeting and he's now talking to other businesses in the local area about B Corps because he knows that we're a B Corp."

Inspiring others to get involved
In addition to promoting B Corp accreditation, Ann is also passionate about encouraging the uptake of science, engineering, technology and maths (STEM), admiring similar champions such as Dr Anne-Marie Imafidon and June Angelides.
Like Dr Imafidon, an engineer who set up Stemettes to inspire and support young women and non-binary people to enter STEM, Ann also campaigns as a STEM ambassador to increase diversity within science.
Likewise, she's drawn inspiration from June Angelides MBE; not only for creating Mums in Technology, a coding school for mothers to help them enter or re-enter STEM fields through accessible learning, but also for investing in entrepreneurs "who wouldn't usually find investment as easily".

From Countdown to community engagement –
getting seen and heard
Advocating for inclusivity and togetherness is not just about tackling under-representation, however. It's also about visibility.
With Dr Imafidon now set to co-host 60 episodes of the iconic British television show Countdown, Ann is proud to be representing black female engineers and increasing the visibility that will help dismantle the stereotypes she has come up against. "[Countdown] is going to inspire not only young black children, but females, and also parents who are watching," she said.
Similarly, she hopes Kakou Technologies can help communities feel seen and heard. Something Kakou are working towards through cross-curricular activities, consultancy work with charities and their community-focused social engagement programme Social Fuse.
To Ann, 'stronger together' is more than just a tag line, it's in her business mandate as a B Corp, and vital to bring about substantial change – change that will lead to people having more empathy and a willingness to view the world from the perspective of others.