In conversation: What will happen to markets in 2022?
As we approach a new year with new uncertainty around coronavirus, three of our experts share their views on what investors might expect from the next 12 months.
3 min read
Most Popular
19 Sep 2023

By leaving your money invested for longer you could take advantage of compounding to help realise greater returns and potentially protect your wealth from volatility.

4 min

13 Sep 2023

August can be a tough time for equities and this year was no exception. Despite the initial volatility, the market's mood lifted as the month drew on, boosted by a run of strong earnings reports.

3 min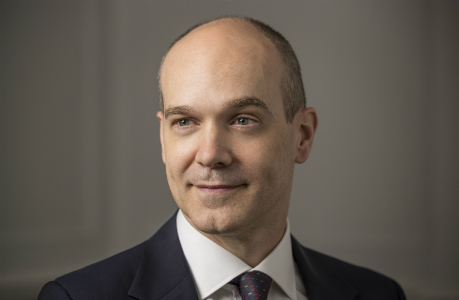 Sven Balzer
Head of Investment Strategy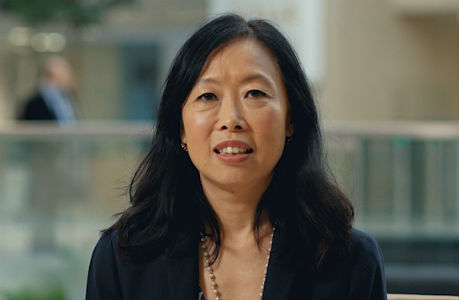 Monique Wong
Executive Director, Asset Management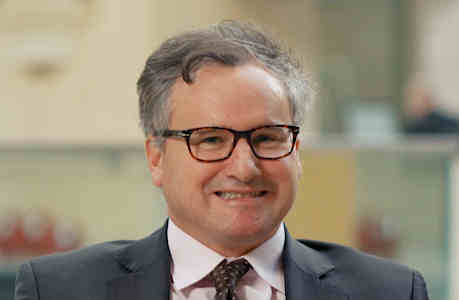 Alan Higgins
Chief Investment Officer
How will the world develop for investors in 2022?



Monique: "A big question for next year is inflation, because the uncertainty around it is higher than market participants have experienced in a long time. We've seen it rise rapidly this year, but it should ease through the course of 2022.
"We might, however, end up with higher inflation than we've been used to … 2-3 per cent instead of 1-2 per cent. That's still a good outcome as it's what most central banks have been trying to generate over the last decade. And these levels still fall within the sweet spot for risk assets."
Sven: "The strong economic recovery since the start of the pandemic won't necessarily translate into blockbuster returns when combined with high valuations and less accommodative central banks. But once we get beyond Covid, and inflation eventually moderates, we could see some optimism break out in the latter part of 2022."
Alan: "It's likely to be a little more challenging than this year – a very strong year tends to take the market to stretched valuations in some areas. There are plenty of regions in the world where risk assets are undervalued though, such as the UK and Japan."
Any particular opportunities you think could arise?
Monique: "We're keeping an eye on Chinese equities, which has declined 35 per cent top-to-bottom this year. The market has already priced in a lot of negative news. Despite the growth slowdown, the Chinese authorities have so far resisted notable monetary easing. What I'd be looking for is a pick-up in credit creation in the economy. Repair and recovery should create an opportunity."
Sven: "As growth normalises, it favours some of the more defensive parts of the equity market, like healthcare. We think healthcare is cheap relative to its long-term valuation, while offering structural growth. Also, emerging markets underperformed in 2021, largely due to slowing growth in China. When this stabilises, emerging market assets could stage a comeback."
And what challenges might we expect?
Alan: "There are well-publicised geopolitical risks, such as concerns around China and Russia. But history shows that, while such risks can cause markets to fall, they often recover within 12 months."
Sven: "If the US Federal Reserve were to surprise markets by reducing its support for the economy more aggressively than expected, slowing growth faster than expected, it could create challenges. And Covid, of course, remains something of a wild card."
"Once we get beyond Covid, and inflation eventually moderates, we could see some optimism break out in the latter part of 2022."
Sven Balzer, Head of Investment Strategy, Coutts
Speaking of which, how worried should investors be about the Omicron variant from a markets perspective?
Monique: "Although the recent restrictions will have an impact on some sectors – notably travel and hospitality – we should remember that businesses and households have learnt to adjust. Likely, the negative hit to the economy will be shallower than we saw with last winter's lockdown, which was of the order of 3 per cent.

"In addition, we now have vaccines that can be modified to address new variants, and we have treatments. Markets may be overly reactive to negative news, but should take it in their stride in the longer run."
Alan: "Since Covid emerged, we've seen incredible resilience from some of the major US stocks, and elsewhere. It's worth remembering that, when you buy a share, you don't just buy 2022 earnings, you are investing in longer-term cashflows. And the resilience we see in markets, along with very low interest rates worldwide, mean doing that could help you get more from your money for the future."

Finally, how would you sum up 2021?
Monique: "I'd call it a sneaky great year. We came into it with a recovery – markets rising out of the Covid-induced low of 2020. Then that growth accelerated further as vaccines were distributed. I thought we would have a decent year in markets, but by the end of November the major markets were up double digits, with US and Europe up more than 20 per cent. We've done well to keep portfolios tilted towards risk assets here at Coutts."
Sven: "A little over a year ago we hardly knew about vaccines and their efficiency. News headlines were scary and uncertainty was high. Lots has changed since then and we are learning how to live with the virus. This will probably not change even with Omicron.
"Also stronger than ever in 2021 was the net-zero carbon transition. Coutts is proud of its work on this, helping our communities and clients achieve crucial climate goals."
Alan: "It was a very strong year for corporate earnings. And on the consumer side, we saw a V-shaped recovery which nobody predicted. As we covered in a recent article, US retail sales dropped 20 per cent, then shot up 50 per cent. This is an important lesson in life. It shows just how difficult it is to change human behaviour – people love buying things."
find out more about investing with coutts

The value of investments, and the income from them, can fall as well as rise and you may not get back what you put in. Past performance should not be taken as a guide to future performance. You should continue to hold cash for your short-term needs.