Will Britain break the Brexit deadlock? Our experts' view
Key quotes from this week's Coutts client call on the Brexit deal rejection. Our chairman Lord Waldegrave and our investment experts discussed the political and economic implications.
4 min read
Most Popular
27 Feb 2023

As the new tax year approaches, you might want to know about possible changes to what you'll pay in tax.

3 min
"These are clearly unprecedented times"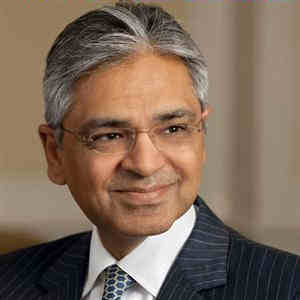 The Brexit debate is, without doubt, enormously important for the future of the UK. As ever, we are scrutinising economic and market data to help guide our investment decisions and have taken steps over the last nine months to position portfolios more defensively.
These are clearly unprecedented times, and at such times we endeavour to update our clients as frequently as possible on our thoughts and strategies.
That's why we hosted a client call on Wednesday to analyse what parliament's rejection of the proposed Brexit deal could mean for investors. Coutts chairman Lord Waldegrave brought his personal perspective as a 40-year government veteran – having held ministerial positions in the 80s and 90s before joining the House of Lords in 1997. He was joined by Coutts Head of Investment Strategy Sven Balzer and Head of Discretionary Portfolios Alistair Jex, as they explored the latest financial market reaction and mood.
Here's a short summary of what they said...
Mohammad Syed
Head of Asset Management, Coutts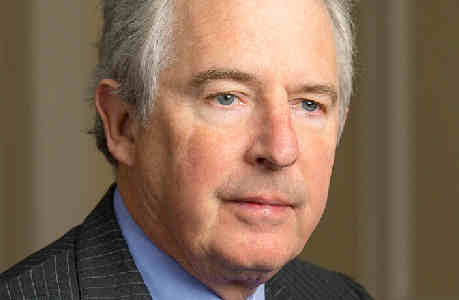 Lord Waldegrave
Coutts Chairman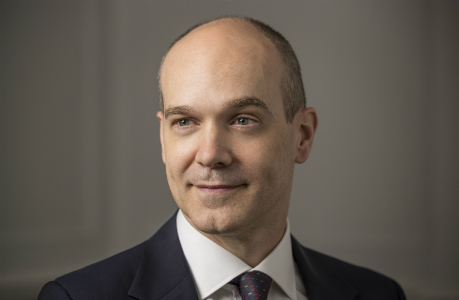 Sven Balzer
Head of Investment Strategy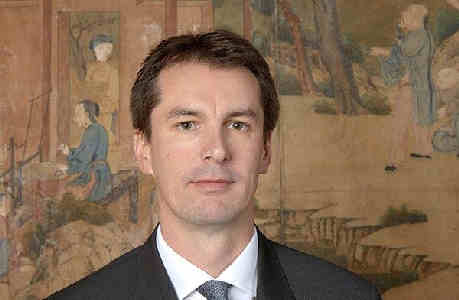 Alistair Jex
Head of Discretionary Portfolios
On next steps in parliament
Lord Waldegrave: "For the next few days there is an intensive numbers game. We will be trying to find what approach has a majority in the House of Commons.
"So far, we know that there is a majority against no-deal. Up the agenda also has come the possibility of a second referendum, because if parliament can't decide and if it doesn't want an election, what else can it do but say 'well, we'd better go back to the people'?
"A second referendum is extremely dangerous for both the parties. A second referendum would deeply split both parties. Both party leaderships, therefore, are currently against it.
"I think it possible we would find a situation where we were given, say, another six months or another nine months to negotiate something. But that still leaves the fundamental question which the British have to answer – what do the British actually want?"
When you become a client of Coutts, you will be part of an exclusive network.

Read More
On the market's response
Alistair Jex: "The defeat was well flagged in the markets. What we've seen is a relatively muted reaction. Sterling was a little bit stronger, which reflects the prospects of the market expecting a softer Brexit from here. UK equities were a little bit down, but a stronger pound often sees weaker UK equities.
"Interesting to see those more domestically orientated stocks – the banks, the property companies, some of the smaller companies – outperforming the wider index, again reflecting the prospect of a potentially softer Brexit."
Sven Balzer: "We believe that the main drivers of financial markets are going to be the US and Chinese economies, US rates and the dollar.
"As for Brexit – no one's going to suggest it's a painless process, but at the same time we are now in a period very much of over-exaggeration. There seems to be a tendency to say the collective value of UK industry is more or less going to go to zero – and that is obviously not true.
"As usual, trade will find its way, industry will find its way. And for an investor, it is very much about having access to innovative and profitable companies."
On how we're positioning our portfolios

Alistair Jex: "The portfolio process here at Coutts has been one of thinking longer term about the preservation of your wealth. So we have been gradually dialling down the risk exposure within our portfolios, giving ourselves greater exposure to assets such as cash, and more defensive assets such as government bonds. This brings us the flexibility to take advantage of investment opportunities as they arise."
Sven Balzer: "When we have moments like this it's important to focus on what we know instead of trying to be drawn into short-term unknowns and fluid situations. Taking a broader look, including diversification in portfolios and trying to keep perspective will surely be beneficial in the way we manage money."
On the UK's future

Lord Waldegrave: "I personally think Britain will continue to prosper at the end of this political shenanigan because we're a strong and innovative country with a good legal system, with good institutions, with many good companies, and that's not going to change.
"I don't think we should despair about Britain – even if there is a bumpy period for the next few months in political terms – at all. I think Britain is in quite a strong position in the world."
Find out more about investing with Coutts. If you are a Coutts client and would like to hear a recording of the call, please speak to your private banker or wealth manager.
Past performance should not be taken as a guide to future performance. The value of investments, and the income from them, can go down as well as up, and you may not recover the amount of your original investment.
About Coutts Investments
With unstinting focus on client objectives and capital preservation, Coutts Investments provide high-touch investment expertise that centres on diversified solutions and a service-led approach to portfolio management. Our investment process is as disciplined as it is creative – ensuring tailored solutions with robust results.
Discover More About Coutts Investments