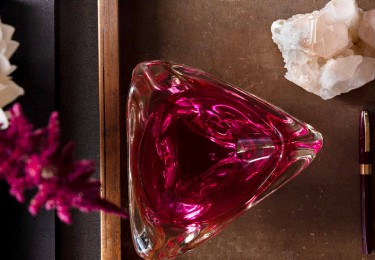 Frequently Asked Questions
Coutts Invest
Why can I not see my investment on Coutts Online?
Once you have invested in one of the funds via Coutts Invest, it can take up to three working days for your investment to be processed and for you to be able to view it in Coutts Online. This timing can vary depending on the date and time in the business week in which the fund was purchased.
Do i receive financial advice when using Coutts Invest?
No you will not receive any form of financial advice when investing through Coutts Invest. Coutts Invest is an 'execution only' service. This means that we execute deals in investments on your instructions and we do not provide you with any advice or personal recommendations.
You are solely responsible for your own investment decisions and investment dealings when using Coutts Invest. We are not required to assess the suitability of investments for you. If you are unsure about any investments you may wish to seek independent financial advice.

What are the timings involved with making an investment through Coutts Invest?
Transactions are normally placed by the end of the Business Day on which we receive a Client Instruction (unless received after 2.00 pm, in which case the transaction will be placed the following Business Day) and in any event within a maximum of three (3) Business Days from receipt of the Client Instruction.
The execution of Client Instructions received by us other than on a Business Day or outside our normal hours of business on a Business Day may be deferred until after 9.00
Can i choose to fund my investment in Coutts Invest from a non-Coutts account?
No, you are only able to fund your Coutts Invest investment from a Coutts sole or joint current account. You can, however, transfer funds into your Coutts current account to fund this investment should you wish to do so.
What is the current ISA subscription limit?
The ISA subscription allowance for 2018/19 is £20,000.

Am i able to phase the contributions to my Coutts Invest investments?
You are able to make regular subscriptions to your Coutts Invest investments through setting up a top up. You can specify the amount and frequency of these top-ups through the Coutts Invest service. You can also choose to initiate investments at any time should you wish to do so. The minimum monthly contribution is £50.
Can i find out more about the underlying allocation of my Coutts Invest funds?
Once you have invested in a fund via Coutts Invest, you will be able to view your investment on Coutts Invest and see full details about the relevant fund and its asset allocation. For further information relating to any of the funds available via Coutts Invest, please click here.
How often will the fund prices be updated online?
The fund prices are updated daily. For further information relating to any of the funds available via Coutts Invest, please click here.
Am i able to invest in joint names via Coutts Invest?
No, you are only able to invest in your sole name via Coutts Invest, both for ISA and non-ISA investments.
What happens if i experience a change in personal circumstance?
Please see our Terms and Conditions for comprehensive guidance relating to any changes to personal circumstances.