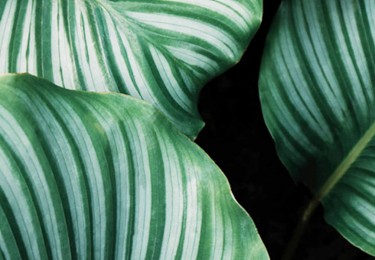 Coutts Digital
Coutts award-winning approach to digital centres on choice. Our largest touch-point, we connect clients to their advisers and our services through an innovative combination of channels that are designed to suit them, wherever they are, at every stage of their wealth and professional journey.
Our online banking service, Coutts Online, is accessible across all desktop and tablet devices. Coutts Mobile, our mobile app, will keep you connected, wherever you are. Coutts Online provides you with a clear view of your wealth – from accounts and loans to money markets and investments. With the capability to make transfers and payments, manage standing orders and direct debits, Coutts Online keeps you continuously in touch and in control of your wealth.
To ensure a truly seamless and personal service, our online messaging service will connect you to your key Coutts contacts, allowing for messages and attachments to be sent without the need for further encryption.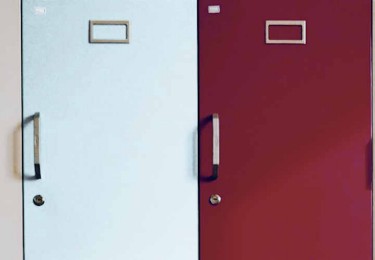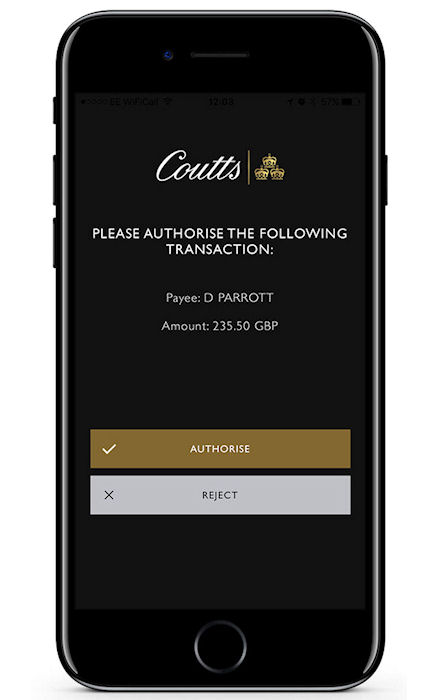 A UK banking first, CouttsID draws on the latest technology to engage the user's IOS or Android smartphone as an authentication device, providing prompt access to Coutts Online and allowing for the approval or rejection of online payments.
Slick and seamless, CouttsID has been designed to maximise your security and protection. With CouttsID, every time you log in or make a payment to a new payee, you will be prompted to confirm this on your smartphone with just one tap.
EASY TO USE

CouttsID completely eliminates the need for a card reader device – putting you in charge of your accounts, wherever you are. To use CouttsID, all a Coutts Online user will need is a compatible Apple or Android smartphone and their Coutts Mobile username and password. Simply adjust the settings of the Coutts Mobile App, and CouttsID will be enabled.
What is CouttsID?

CouttsID is our new secure and easy-to-use way to log into Coutts Online and authorise transactions. Eliminating the need for an additional device, your mobile phone simply replaces the need to use a card reader. We all have our mobile phones readily available so it makes sense to use this as a secure means of logging on to Coutts Online and to authorise payments to new beneficiaries.

How do I register for CouttsID?

You will need to be registered for Coutts Mobile and have an email address registered with us to take advantage of CouttsID. Log into Coutts Mobile and go to 'Settings' from the main menu and tap 'CouttsID enrolment'. Follow the simple steps to set yourself up and to make your mobile phone your personal security device.

How do I log in with CouttsID?

It's simple and is done in three easy steps:

Enter your username
Enter your password (this is the same as your mobile password)
Respond to the message sent to your mobile phone and you will be securely logged in to Coutts Online. Depending on the strength of your signal it may take a few seconds for the message to arrive on your phone.

What is a 'One Time Password'?

If your phone does not have a mobile data or Wi-Fi connection you will need a one time password to log in to Coutts Online. Follow the normal log in process by entering your username and password. We will try to send a message to your mobile phone for up to a minute. Our system will realise that you have not received the message, following which we will prompt you to enter a One Time Password. This is generated using the Coutts Mobile app and tapping the 'Create One Time Password' button.
Coutts Online
Innovative and flexible, Coutts Online is designed to connect you with your wealth, wherever you are.
Wealth Overview – providing a bird's eye view of your wealth, from accounts, to borrowing and investments
Alerts – tailored to your preferences, email and text message alerts on balances and transactions to put you in charge of your wealth
Messaging – allowing you to exchange information securely, real time, with your private banker, wealth and portfolio manager, Coutts24 and the Digital Helpdesk
Paperless – access your account history and view transactions online and switch off paper-based statements
Payments – manage direct debits and standing orders and make single and bulk payments on a domestic and international scale
Travel – order travel currency, sterling or Traveller's Cheques direct to your door
Your protection against fraud is our priority. We are committed to protecting your identity and your funds against fraud, and we work tirelessly to keep you informed of the issues you should be aware of in order to be vigilant.
Online fraud is becoming increasingly sophisticated, with malware and phishing allowing cyber criminals to access computers, account numbers and other personal information. Antivirus software is vital for your security, but criminals are constantly seeking new and smarter ways to steal your identity and take money from your bank account.
Access the Coutts Help Centre for comprehensive help and support online. Alternatively, our highly trained Coutts 24 team is on hand 24 hours a day, seven days a week to respond to your day-to-day banking needs – from requesting balances to cards enquiries, dealing with payments and transfers, and basic lending requests. Our Digital Helpdesk team will help you with any digital query, and our dedicated fraud experts are on hand to offer advice and support should you ever need it.
Technical and browser Information
Coutts Online Service Agreement
Coutts Online is generally available to clients aged 18 years and over with a Coutts account.
Coutts Online gives our Commercial clients instant access to their bank accounts, deposits and investment portfolios. Developed to meet your commercial needs, Coutts Online enables you to make transfers and payments, access statements online and create email and text alerts. With flexible administration and user management capability, elected business administrators can manage employee and client payments, ensuring complete oversight of your business finances.
With full details of cheques and credits that are paid into your account, you can upload payment files and manage supplier and salary payments.
Already a client?
Contact your private banker at any time or call +44 (0)20 7957 2424 for more information.
All calls with Coutts are recorded for training and monitoring purposes.