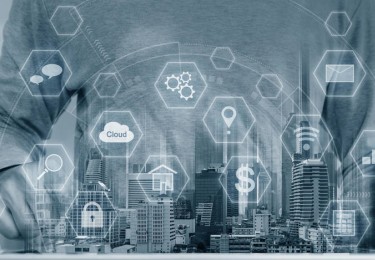 A NEW WAY TO ACCESS OUR DIGITAL SERVICES
Why are you upgrading your digital services?

We're making a significant investment in our digital services to help improve what you can do online and make our services quicker and even easier to navigate. For example, this will include improvements to how you set up and authorise payments to new payees, plus information about your investment performance, which we know will be welcomed by many of our clients.
Why are you changing how clients log in?
Our card readers typically need replacing every three years and can't be recycled once they come to the end of their life. As they don't offer any additional features that can't be achieved digitally, we've decided to use an updated version of CouttsID, which will come as part of our new app and will be the most convenient way to access our enhanced digital services and supports our ongoing commitment to becoming a more sustainable Bank.
Are you removing card readers to save money?
No. The migration from card readers is part of a significant programme of investment in our digital services which will help improve how you manage your accounts. It's also part of our ongoing commitment to making our services as secure as possible, reducing the volume of non-recyclable plastic we use and becoming a more sustainable Bank.
What do I need to access Coutts ID?
You'll need to register for Coutts Mobile and have a compatible smartphone or tablet to access Coutts ID. If you decide not to register you won't be able to use our new digital service, however Coutts 24 and your private banker will continue to be available to support you with your banking needs.
Does this change mean I won't be able to access Coutts Online via my desktop?
You will still be able to access Coutts Online on your desktop however you will need access to your mobile device and the app to securely authorise desktop access.
Can I access your digital services with any smartphone?
You will be able to access with any iOS or Android device with an up to date operating system. In line with the rest of the banking industry, we're unable to support versions of iOS or Android which aren't supported by Apple or Google, as they may develop security vulnerabilities over time.

Can I access your digital services without 3g or 4g access?
As long as you have WIFI, you'll still be able to access our notifications on your device even if you don't have a mobile signal.
Is your new approach secure?
Our overall approach to security goes well beyond card readers and industry standards for most banking apps. Not only does Coutts ID offer a secure way of authenticating yourself, but it works in tandem with the rest of our digital security approach and ensures our services are as easy as possible to access day to day. If you're keen to learn more about staying safe online, you can read more at coutts.com/fraud.
What do I need to do?
Nothing at the moment. We'll let you know when our new app is launched and, once you've downloaded and registered, you'll be ready to go. As well as having guides available for when we launch, our Digital helpdesk will also be on hand to ensure you can get up and running as quickly as possible.