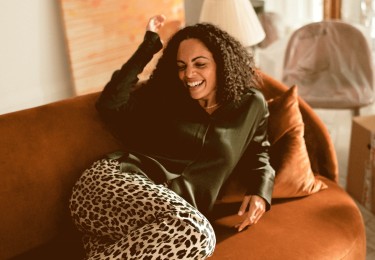 Security may be required. Credit subject to status. Exclusions may apply. Criteria apply. Over 18s only. With currency borrowing, there is a risk that due to currency fluctuation you may repay a higher amount in the currency of borrowing. An overdraft facility must not be used for acquiring or retaining property rights in land or in an existing or projected building.
Having an arranged overdraft is a short-term way of borrowing money that can provide a buffer in case of an unexpected expense. An arranged overdraft allows you to go overdrawn up to an agreed limit, almost like a safety net for your current account.
Only pay interest on what you use

Funds available in your account straight away
A flexible service – borrow what you need
Your overdraft is not provided for a fixed period of time but it is repayable on demand. You can reduce your Overdraft limit or cancel them at any time but to do this you must have repaid the borrowing, either to below your new limit or to zero depending on what you wish to do before.
How much will an arranged overdraft cost?
No Arrangement fee on Overdrafts up to £2,500 (Min £50).
New overdrafts over £2,500 will be subject to a 1% arrangement fee of the requested overdraft amount and an annual fee of 1%. All costs will be available in your lending agreement when you apply for an overdraft.
We offer overdrafts across five major currencies on your sole or joint current account. You can request a new or increase an existing overdraft in GBP on your sole and joint account currently online. If you require an overdraft in a currency other than GBP, please contact Coutts 24 or your private banker to discuss your needs.
Frequently asked questions