Coutts client Namrata Kamdar left a successful corporate career to create a carbon neutral, ethical beauty brand. She's so proud of her company's sense of purpose she's now applying for B Corp status – the official mark of a business trying to do good in the world. Here's her story…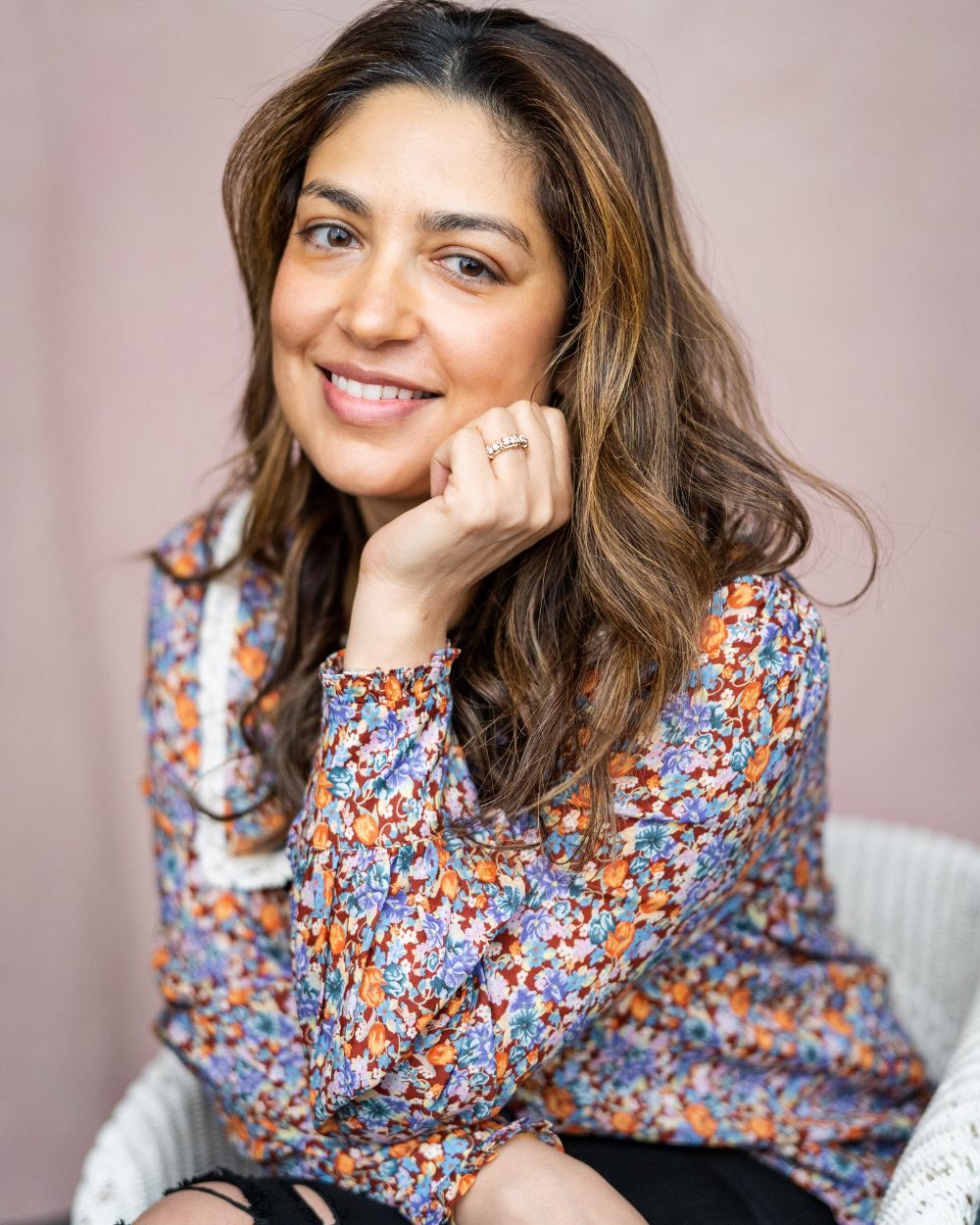 After a long, successful marketing career working for the likes of Coca Cola and Unilever, Namrata Kamdar was ready for a break.
In fact, she was in desperate need of a break.
"I was really burnt out," she said. "I was working on a big project as part of a global team at Unilever, and had just given birth to my son. I started to feel that, unless I did something different, I was going to lose my strong sense of purpose and my individuality.
"Rather than focusing on things that were giving me satisfaction, my work became about trying to get the big corner office."

Things became so intense she started to suffer anxiety, which took its toll on her mental health. So she took a breath, and decided to take a year-long career break.
She said, "I started thinking about what I should do next. Something in me was saying 'I don't want to work in the corporate world any more'. I wanted to be true to who I was, and the corporate world no longer felt authentic for me."
A British beauty brand with a difference



What the 46-year-old did next changed her life. She created Plenaire* – a beauty brand based in Britain with a noble purpose at its core. She chose the beauty industry because that's where all her previous experience was focused, and because she felt that brands which focused on emotional health were still few and far between in the sector.
"I learned at Unilever that it's important to have a business with purpose at its core," she explained. "I thought mine could focus on developing a narrative about supporting adolescents by building a simple ritual for getting to know yourself better. It's all about self-care, wellbeing, looking after yourself.
"Adolescence can be quite traumatic – you're leaving your childhood behind and becoming an adult. It was important to create something that supported that transition, but was centred around something practical that young people gravitate to anyway – looking after your skin and appearance."
But supporting young people is just the start of Plenaire's optimistic approach to skincare. Namrata said its products are vegan, free of controversial ingredients and UK made. She also proudly shares that it's a certified carbon-neutral company – offsetting emissions by supporting clean drinking water projects in India – its packaging is fully recyclable, and its suppliers use responsibly sourced materials.

How to be a B Corp
Namrata was flicking through The Economist magazine when she saw an article about businesses becoming B Corps – an official, independent accreditation that shows a business focuses on purpose as well as profits. Social impact, environmental performance and public transparency are among the many elements to come under scrutiny. Regular visitors to this website may well have heard of it because Coutts is very proud to be a B Corp.
Namrata was instantly interested and started researching what was needed to get the accreditation. She said applying was a long process and "not for the faint hearted".
"The application took eight months," she said. "We've had our first interview and are now in the final stages.
"You have to go in and answer a long list of questions, and be able to verify every aspect of the certification. We looked at every aspect of our brand and business. How far are our suppliers from our headquarters? What sort of benefits do we give contractors who work with us? How transparent are we with our financial results and goals? How are we serving under-served communities?"
Namrata said she was very impressed with the B Corp measurement process.
"It measures where you are now, but also puts in place realistic goals for the future," she said. "It's a very collaborative process, and our B Corp analyst was able to support and guide us through many aspects of our application."
She added: "It's great that Coutts has achieved it. It really makes them stand out for me. I'm very proud to be a Coutts customer and their B Corp status is extremely inspiring for me as a business owner myself."
Purpose benefits shareholders, customers and the bottom line
Namrata, who lives in Fulham, London, with her husband and two children, said creating a sense of purpose should be a high priority for all businesses.
"I think brands that don't introspect deeply about their purpose are possibly not going to make it to the next level of growth," she said. "Purpose is a business goal – I think it should lead to better shareholder value, better financial results and deeper relationships with customers."
Ask Namrata what she'd say to anyone going for B Corp status and she gives a clear answer.
"Congratulations," she said. "It's a big move that will ultimately help your business gain traction with the right audience. It shows you're truly trying to build something that will benefit people and society."
She said people were smart enough to know if it was "just another slogan" but added, "What B Corp does is put some weight behind impact goals and help you hold yourself accountable in a measurable way. The main thing is to take your time. It requires a lot of careful research. Put a team together to work on it and make sure you compile all the data you'll need.
"But most importantly, be very, very clear on the one big difference you want to make in the world."
To learn more about the process we undertook to become a B Corp at Coutts, please email our Sustainability Manager Emilia Li who'd be happy to help.
Read Coutts' CEO Peter Flavel's report from a recent B Corp event.
Link takes you to a third party website which is not maintained by Coutts. We are therefore not responsible for the accuracy of the information contained therein.