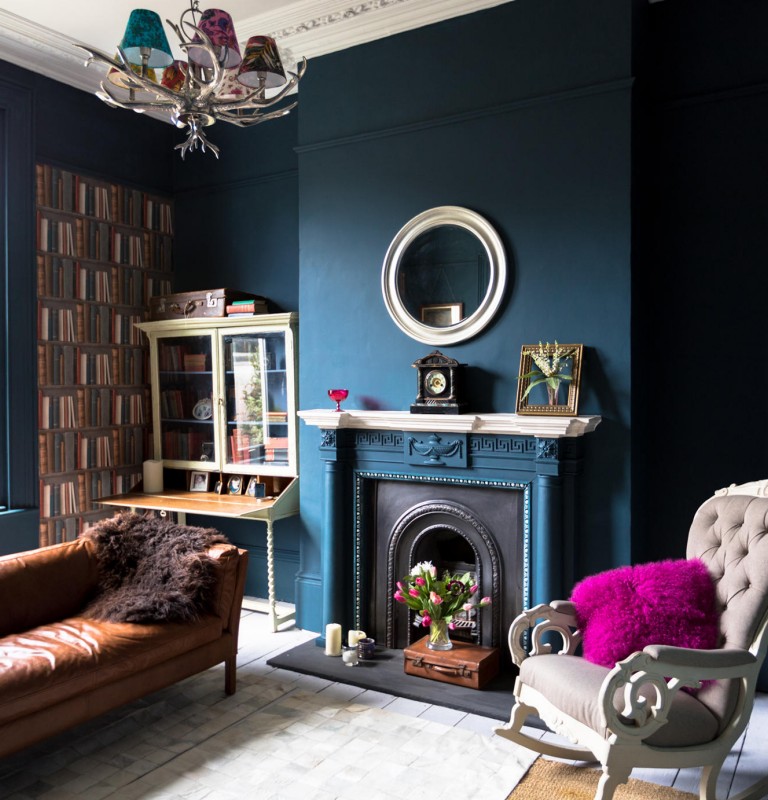 Website
Terms and Conditions
Before using this site, you should read the following important information relating to it. This information governs your use of this site and, by using it, you agree to be bound by our terms. If you do not agree please exit this website immediately. The contents of this website, including these terms, are subject to change by us without notice.
The products and services are not offered to any person or entity in any jurisdiction where the advertisement, offer or sale of such products and services is restricted or prohibited by law or regulation or where any Coutts office would be subjected to any registration or licensing requirement.
This website is designed to be accessed through its principal product home pages and such other pages as we may decide. If you access the site through individual pages directly, which are not designed for this purpose, you may not see important information which is relevant to a full understanding of our products and services. In addition to this Important Information page, you will be referred on certain site pages to read "Important Information". These will contain important product details and relevant legal or regulatory information and must be read together with the relevant site pages.
All references on this website to Coutts are to Coutts & Co unless stated to the contrary.
Certain aspects of Coutts & Co's service may be performed through, or with the support of, different members of The NatWest Group, of which Coutts & Co is a member.
Coutts & Co is registered in England and Wales No. 36695. Registered office 440 Strand, London WC2R 0QS. Authorised by the Prudential Regulation Authority and regulated by the Financial Conduct Authority and the Prudential Regulation Authority. Financial Services Firm Reference Number 122287. Registered VAT number: GB 243852752.
Coutts Finance Company is registered in England and Wales No. 908417. Registered office 440 Strand, London WC2R 0QS. Authorised and regulated by the Financial Conduct Authority. Financial Services Firm Reference Number 305968.
Coutts & Co is registered in England and Wales No. 36695. Registered office: 440 Strand, London WC2R 0QS. Authorised by the Prudential Regulation Authority and regulated by the Financial Conduct Authority and the Prudential Regulation Authority. Financial Services Firm Reference Number 122287.
This website shall be governed by and construed in accordance with English law and is subject to the exclusive jurisdiction of the English courts. The information, products and services referred to on this website are not directed at any person or entity in any jurisdiction or country outside those where services may lawfully be offered by Coutts & Co and purchased by a visitor to this website.
The information on this website is provided "as is" and has been compiled in good faith to provide information about Coutts and its products and services. It is believed to be correct, but we cannot guarantee the accuracy, timeliness, or completeness of any such information. Coutts shall not be liable for any loss or damage whatsoever and howsoever arising as a result of your use of or reliance on the information contained on this website.
Before acting on any information obtained from this website you should check it by calling your local Coutts office.
Nothing contained on this website constitutes investment, legal, tax or other advice and is not to be relied on in making an investment or other decision. You should obtain relevant and specific professional advice before making any investment decision.
Coutts reserve the right to modify, suspend, or discontinue this website or any part of it, with or without notice, at any time, and shall not be liable to you or to any third party for any such modification, suspension or discontinuance of this website.
Coutts shall not be liable for any losses or damages of any kind arising out of your use or inability to use this website, or in connection with any error, omission, or defect contained on this website. Furthermore, Coutts accepts no liability in respect of losses or damages arising out of changes made to the content of this website by unauthorised third parties.
Access to and use of this website is at your sole risk and Coutts does not warrant that the use of this website or any material downloaded from it will not cause damage to any property, including but not limited to loss of data or computer virus infection.
There is no exclusion of duties or liabilities under the Financial Services and Markets Act 2000, or any conduct of business rules which Coutts are bound to comply with. There is no attempt to exclude liability for death, personal injury, or fraudulent misrepresentation.
Nothing on this website should be construed as a solicitation or offer, or recommendation, to buy or sell securities or any other investment or banking product, or to provide any investment advice or service.
This website contains hypertext links to other websites which are hosted and maintained by third parties and which are not, or may not be, regulated by the Financial Conduct Authority. When you activate any of these links you leave the Coutts website and we have no control over the content or security of any such site. You use such links entirely at your own risk and Coutts accept no responsibility or liability for the content, use, or availability of such websites or for any loss or damage, however arising, as a result of their use.
Under the terms of the Consumer Credit Act 1974, for credit facilities you should be aware of the following:
Over 18s only
Written quotations available
Security may be required
Overdrafts are repayable on demand
Annual Equivalent
Rate (AER)
The Annual Equivalent Rate (AER) represents the annual rate effectively received by the client if interest at the gross rate applied during a year remained in the account and itself earned interest. As every advertisement for a savings product, where a rate is displayed, will contain an AER, you will be able to compare more easily what return you can expect from your savings over time.
Your home may be repossessed if you do not keep up repayments on your mortgage.
Changes in the exchange rate may increase the sterling equivalent of your debt.
Sterling mortgage loans are provided by Coutts & Co or Coutts Finance Co, a wholly owned subsidiary of Coutts & Co. Non-sterling mortgage loans are provided by Coutts & Co. Both Coutts & Co and Coutts Finance Co are authorised by the Prudential Regulation Authority and regulated by the Financial Conduct Authority and the Prudential Regulation Authority. Over 18s only. Written quotations available. Security required. An acceptable life assurance policy may also be required.
Past performance should not be taken as a guide to future performance.
The value of investments, and the income from them, can go down as well as up, and you may not recover the amount of your original investment.
Where an investment involves exposure to a foreign currency, changes in rates of exchange may cause the value of the investment, and the income from it, to go up or down.
Any tax reliefs referred to on this website are those available under current legislation, which may change, and their availability and value will depend on your individual circumstances.
In the case of some investments, you should be aware that there is no recognised market for them and that it may therefore be difficult for you to deal in them or to obtain reliable information about their value or the extent of the risks to which they are exposed.
Certain investments carry a higher degree of risk than others and are, therefore, unsuitable for some investors. Before contemplating any transaction, you should consider whether you require financial advice, which we would be pleased to provide upon request.
Whilst a portfolio of investments specially selected to meet your requirements can be expected to perform in a broadly similar way to the market as a whole, some divergence will be experienced, especially over the short to medium term.
Before contemplating any transaction in a Coutts Investment Programme, you should have read the prospectus relating to the relevant investment programme and consulted your financial adviser. Series 2 units are available only to advisory and discretionary investment management clients of companies in the NatWest Group. The Coutts Investment Programmes are recognised by the Financial Conduct Authority under Section 264 of the Financial Services and Markets Act 2000.
With regard to currency accounts, there is an exchange rate risk if the currency is not the depositor's reference currency.
Coutts & Co is authorised by the Prudential Regulation Authority and regulated by the Financial Conduct Authority and the Prudential Regulation Authority.

Coutts Dealing
and Custody Service

This is an execution only dealing service. We will not provide investment advice to you. Accordingly, when giving orders or instructions to us, you must rely upon your own judgement and in every case the transaction will be your responsibility.
Coutts Complaints
Handling Policy

At Coutts & Co, we ensure we're always working at the top of our game. But we never rest on our laurels. We know that sometimes we get things wrong.
When we do, we'd like you to tell us so we can put things right and support you better.
We want to:
make it easy for you to raise your complaint;
listen to your complaint;
consider your suggestions for how we can put matters right;
make sure you are satisfied with how your complaint was handled and resolved;
be efficient and fair in all of our dealings with you.
We are committed to resolving your complaint fairly and quickly. In most cases this can be done if you contact us as soon as possible. We will try to resolve your complaint by listening to your concerns and agreeing a solution with you.
How and where to complain
Your private banker or wealth manager can help if your complaint relates to any of our products or services. You can contact them:
in person;
in writing;
by telephone;
by email;
by Coutts Online secure message.
If your complaint relates to your private banker or wealth manager you can call Coutts 24 on 020 7957 2424 (all calls with Coutts are recorded for training and monitoring purposes) and they will put you in touch with an appropriate senior manager.
How long will it take?
We will endeavour to resolve your complaint on the same day.
If we cannot do this within five working days, we will update you and confirm when you can expect a full response;
Once all aspects of your complaint have been considered (we may need further details from you), we will send you a 'final response';
The Financial Conduct Authority (FCA) allow eight weeks (or 35 days for payment complaints) for the Bank to resolve however our aim is to do so before this.
The Financial Ombudsman Service

If our resolution is not acceptable to you, the Financial Ombudsman Service offers a free independent service for most financial complaints. There are some limitations on what they can look into, and further information about this can be obtained from them directly.
You can write to them at:

The Financial Ombudsman Service,
Exchange Tower,
Harbour Exchange Square,
London E14 9SR
Alternatively you can phone 0800 023 4567. Further helpful information can be obtained by visiting the Financial Ombudsman website on www.financial-ombudsman.org.uk
Business Banking Resolution Service
If your complaint is not eligible for the Financial Ombudsman Service, you may be able to have your complaint reviewed by the Business Banking Resolution Service (BBRS). You must refer your complaint to the BBRS within six months of the date of this letter.
The Business Banking Resolution Service (BBRS) is an independent organisation set up voluntarily by participating banks to resolve disputes between eligible larger SME business customers and their bank. The service is free to use and is available to business customers with unresolved disputes with participating banks.
If you are interested in finding out more information or using the service, please visit the BBRS website https://thebbrs.org or email contactus@thebbrs.org or call 0345 646 8825. Alternatively, you can write to the BBRS, 70 Fleet St, London EC4Y 1EU.
Reporting on the
Complaints we Receive
As part of our commitment to dealing with your complaints effectively, Coutts, as part of The NatWest Group, are the first bank to publish the number of complaints we've reported to the Financial Conduct Authority.
Statement of
Lender And Borrower Responsibilities

Coutts & Co adheres to The Standards of Lending Practice which are monitored and enforced by the LSB: www.lendingstandardsboard.org.uk

What are the Standards of Lending Practice?
The Standards of Lending Practice are a voluntary set of lending practices that UK lenders can sign up to.
We adhere to these standards when we lend money to our customers, whether that's in the form of an overdraft, loan or credit card. You can see our commitments to you under these standards here.
For more information, please visit www.lendingstandardsboard.org.uk
Investment services for residents of the USA can be provided. Please speak to your Private Banker for more information.
The analysis contained in this presentation has been procured, and may have been acted upon, by Coutts & Co and connected companies for their own purposes, and the results are being made available to you on this understanding. To the extent permitted by law and without being inconsistent with any applicable regulation, neither Coutts & Co nor any connected company accepts responsibility for any direct or indirect or consequential loss suffered by you or any other person as a result of your acting, or deciding not to act, in reliance upon such analysis. Any company in the NatWest Group, its clients, and officers may have a position or engage in transactions in any of the securities mentioned.
Coutts & Co undertakes investment research in respect of equity investments primarily for internal use in the portfolio management process. Upon request, some of this research material may be made available to existing investment management clients at the discretion of the relevant private banker. In accordance with the requirements of the Financial Conduct Authority, Coutts & Co has in place a Conflicts Management Policy in respect of the research process.To view the conflict management policy please select the Conflict Management Policy from the drop down above or contact your private or commercial banker.
You may use information on this site for your own personal reference only. You may reproduce this information in hard copy solely for your personal use. The information may not otherwise be reproduced, stored, distributed, or transmitted to any other person or incorporated in any way into another document or other material unless you first get our written permission.
To maintain the security of its systems, protect its staff and detect fraud and other crimes, the NatWest Group (of which Coutts is a part) reserves the right to monitor all internet communications, including web and e-mail traffic, into and out of its domains. Such monitoring includes, but is not limited to, checks for viruses and other malignant code, criminal activity and use or content which breaches the Group's internal policies. The NatWest Group also reserves the right not to deliver any communication that breaches its internal policies.
We may monitor, record, store and use any telephone, email or other communication with you (in order to check any instructions given to us, for training purposes, for crime prevention and to improve the quality of our customer service).
Conflicts
Management Policy

Investment Research
1.1 The Bank's business model is limited to the extent described in 1.2 and 1.3 below. Accordingly it is the Bank's view that the research material described below in 1.3 is offered on an independent and objective basis and such conflicts as may arise are effectively managed by the policies set out in 1.4 – 1.8, in accordance with the requirements of the Financial Conduct Authority (FCA).
1.2 The nature of the Bank's business model is such that that the bank does not :-
trade for its own account
engage in corporate finance activities, or
act as a Retail Service Provider/Market Maker.
1.3 The Bank produces research, in respect of individual equities, based upon approved brokers' research and available market information. This material is, in appropriate circumstances, available to clients upon request.
In addition the Bank publishes, on a regular basis, in promotional/presentational material, historic performance figures in respect of the Coutts Group's collective investment schemes(funds), which include unregulated funds e.g.alternative investment strategies.
1.4 The Bank operates policies of Chinese Walls and independence, which are designed to restrict the flow of information and ensure the impartiality of the research analysts e.g.
equity research material is produced within the Research Department, which is physically, separate from, and has a separate reporting line from the private banking area and the portfolio advisors which are responsible for client relationships.
equity research is produced solely from approved brokers' research and available market information.
staff are required to be independent when advising clients, i.e. to disregard any relationship or competing interest of which they are aware, and which could conflict with the Bank's responsibility to its clients.
research analysts are free to express their own views in research material, free from the influence or editorial control by subject companies, or by staff in any other area of the Bank.
selection and monitoring of the investment advisers to the Coutts funds and alternative investment strategies is carried out by Royal Bank of Scotland
Asset Management (RBSAM) which is an independent company within the NatWest Group.
the net asset value of these funds and strategies is subject to independent annual audit and historic performance figures are subject to review by the Bank's Product Marketing Department.
1.5 The Bank has strict policies in respect of receiving gifts and inducements from suppliers of services and also in respect of personal account share dealing by members of staff. In particular, staff are forbidden, by the Coutts Group Staff Share Dealing Rules, to deal ahead of the publication of research material.
1.6 The remuneration policy in respect of Research staff is such that there is no link between pay and reward of such staff and the volume of business transacted by the Bank.
1.7 It is one of the Bank's objectives that all communication with clients is conducted in a manner, which is clear, fair and not misleading.
1.8 The Bank has in place a clear code of conduct for staff, which outlines the principles that staff are required to adhere to in their dealings and relationships with clients.
The Dow Jones Industrial Average SM is proprietary to and is calculated, distributed and marketed by Dow Jones Indexes, a licensed trademark of CME Group Index Services LLC and has been licensed for use.
"Dow Jones®", "Dow Jones Indexes" and "Dow Jones Industrial Average SM " are service marks of Dow Jones Trademark Holdings, LLC. "CME" is a trademark of Chicago Mercantile Exchange Inc. All content of the Dow Jones Industrial Average © CME Group Index Services LLC 2010. Terms and conditions of use of Dow Jones Indexes (pdf 16kb).
This policy explains how we arrange and execute Client Orders in Financial Instruments. It sets out our standards and methodology in taking all sufficient steps to obtain the best possible result for our clients when carrying out investment orders on their behalf and explains how we ensure that business is conducted in line with current regulation, in particular the Markets in Financial Instruments Directive ('MiFID I' and 'MiFID II') and corresponding Financial Conduct Authority ('FCA') rules.
This list of execution venues is not exhaustive. We are not required to use these venues on every occasion and therefore we reserve the right to use other execution venues. Where we deem appropriate we may add or remove any execution venues from this list. This list will be reviewed and updated where necessary or on at least an annual basis. You will be notified separately of any material changes to these venues. You are encouraged to therefore refer to the current list of execution venues from time to time.
Coutts
International
In 2015 The Royal Bank of Scotland plc announced the sale of the internationally managed private banking and wealth management business of Coutts & Co Ltd (a company registered and headquartered in Switzerland) to Union Bancaire Privée. The sale included the Coutts & Co Ltd private banking business managed from Switzerland, Monaco, Singapore and Hong Kong. Any residual positions retained in Coutts & Co Ltd, have been, or are in the process of being, wound-down.

An extensive client communication exercise has been carried out to facilitate the closure of the international offices of Coutts & Co Ltd.
Grace d'Ambros, Chief Executive Officer


Grace d'Ambros joined Coutts & Co Ltd in 2002 as General Manager of the Monaco branch and moved to Zurich in February 2016 to take up the position as Head of Compliance and Financial Crime. In March 2016, Grace was appointed Chief Risk Officer and joined the General Management Committee effective that date.

Prior to joining Coutts, Grace was Deputy General Manager of ABC Banque Internationale de Monaco and spent 16 years with Arab Banking Corporation in Milan, Italy, in various operational and regulatory risk management roles.

Grace is fluent in English, French and Italian. She holds a BA degree from the University of Adelaide, Australia and was awarded the distinction of Knight of the Order of Saint Charles by Prince Albert II of Monaco in November 2013.

Martin Thurnham, Branch Manager & COO Asia

Martin Thurnham was appointed Branch Manager of the Coutts & Co Ltd Hong Kong Branch in April 2016 and Chief Operating Officer for Asia at the same time.

Martin joined Coutts & Co in August 1976 and held a number of senior positions in both the front and back office including, Managing Partner for the Sports and Entertainment clients and Head of Client Operations. In 2012 Martin moved to Switzerland to support both businesses in running the IT development change portfolio. A six month spell in Singapore followed as Head of IT for Asia before returning to IT in Switzerland in April 2015.

Andrea Mellor, Programme Delivery Lead & ACE Hong Kong Branch

Andrea has worked within NatWest Group for over 30 years. She moved to Asia in 2008 with RBS, and joined Coutts in 2013. She was appointed Alternate Chief Executive for the Hong Kong branch in April 2016.

With extensive experience in project management, Andrea has spent the last nine years designing and executing the strategic repositioning and disposal of a number of RBS and Coutts Asia businesses.

Reto Fischer – Chief Risk Officer

Reto Fischer was appointed Chief Risk Officer and joined the General Management Committee on 1 January 2018.

Reto joined Coutts & Co Ltd in September 2001 as Senior Auditor in Group Internal Audit. Since mid-2005 he worked in various areas of the Risk Management function (Credit Risk, Chief Risk Office & in Operational Risk). Prior to joining Coutts, Reto worked for 11 years at Credit Suisse and 5 years in the Internal Audit function for the Regional Banks in Switzerland. He is a Swiss Certified Banking Expert and a Swiss Certified Public Accountant (EXPERTsuisse) with specialisation in Banking Audits.

Evelyne Widmer - Member of the General Management Committee

Evelyne Widmer was appointed to the General Management Committee on 1 January 2018.

Evelyne is a long standing and valued member of the team. She has an in depth and diverse knowledge of the Bank and its history and has been responsible for the successful management and implementation of many complex projects. As well as her management roles within Coutts & Co Ltd, Evelyne was also a Member of the General Management Committee of RBS Services (Switzerland) Ltd. Her strengths lie in her attention to detail and her wide ranging knowledge of banking from a business, risk and systems perspective. Educationally she is a graduate of the Zurich University of Applied Sciences with a Bachelor Degree and has completed a post graduate degree on Economic Crime Investigation.


The board of Coutts & Co Ltd is the principal decision-making forum for the company. It has overall responsibility for leading and controlling the company and is accountable to shareholders for financial and operational performance.


Helen Grimshaw, Chairman

Helen Grimshaw became a member of the Board of Directors on 6th October, 2016 and was appointed Chairman of the Board in April 2017. Helen is a senior banker and business leader with recent exposure to some of the most complex and high profile issues in the Financial Services industry. Having been at the centre of the bail out of RBS in 2009 in the negotiation of the Asset Protection Scheme with HM Treasury in the UK, Helen has successfully led a number of key and complex divestments within RBS Capital Resolution, which at its peak comprised over £250bn of funded assets. More recently, Helen has led delicencing activities for RBS across Europe and from March 2017, has assumed the role of Chief of Staff for RBS in the UK.

Roland Plan, Director

Roland Plan joined the Board in March 2012. He is Country Executive and Head of Markets and International Banking Switzerland for RBS.

Prior to this role, Roland was Head of Investment Grade Corporate Bond Origination, Western Europe for RBS based in London. He has more than 20 years experience in the international debt capital markets covering origination, sales and syndicate as well as syndicated loans and private placements.

Roland worked for Deutsche Bank in Frankfurt, Tokyo and Singapore before joining ABN AMRO in Singapore in 1997 as Regional Asia Head of Syndicate and Origination. In 2000, he moved to London to cover corporates in the German speaking countries. Roland holds an economics degree from the Katholieke Universitet Leuven, an MBA from the Université Catholique de Louvain-la-Neuve, speaks six languages and is the author of the book External Debt Rescheduling.

Paul Horner, Director

Paul Horner was appointed to the Board of Directors on 4th January 2018.

From March 2016 to December 2017 Paul served as Chief Executive Office of Coutts & Co Ltd. He joined Coutts in April 2012 and took up the position of Chief Risk Officer in September 2012. Since joining NatWest Group in 2003, Paul held various positions, most recently as Head of Risk for Countries and Whole Businesses in the Non Core Division, where he led the risk management for strategic repositioning and disposal of over thirty international RBS businesses. He previously worked as Chief Risk Officer seconded to ABN Amro, Europe & Middle East in Amsterdam, Chief Risk Officer, European Consumer Finance in Dusseldorf, and as a Senior Manager within the NatWest Group Risk Function in London.

He began his banking career at Barclays, where he spent 15 years in various business-facing, operational and risk management roles. Paul holds a Masters degree from the University of Oxford.

Coutts & Co Ltd, Lerchenstrasse 18, PO Box, 8022 Zurich, Switzerland is licensed by the Swiss Financial Market Supervisory Authority FINMA for banking.
Managing Tax Evasion Risks Under The
Criminal Finances Act 2017
The Criminal Finances Act 2017 includes new criminal offences for corporates that fail to prevent their associated persons from facilitating tax evasion.
Associated persons are employees, agents and others who provide services for or on behalf of a corporate.
There is a defence for corporates that maintain reasonable procedures to prevent the facilitation of tax evasion. Our position is as follows:
What is our approach to tax evasion?
We have no tolerance for facilitating tax evasion. This includes our employees and those who act on our behalf of Coutts & Co facilitating tax evasion.
We are firmly committed to complying with all our legal and regulatory obligations. This commitment is driven from top-level management down throughout Coutts & Co.
We take a risk-based, proportionate approach to identify and prevent tax evasion and we also maintain procedures to safeguard against our associated persons from deliberately facilitating tax evasion.
What do we expect from our customers and suppliers?
We intend to only deal with clients, suppliers and other taxpayers who are tax compliant and we will not knowingly facilitate any transactions that seek to circumvent or abuse tax laws. We expect the reasonable assistance of our customers and suppliers with our due diligence.
What have we been doing in anticipation of the new criminal offences under the Criminal Finances Act 2017?
We are updating our risk assessments across our businesses to assess the risk of our associated persons facilitating tax evasion and the reasonableness of existing prevention procedures. This is an ongoing process and we will continue to strengthen and adapt our prevention procedures as appropriate.
Coutts & Company, as part of The NatWest Group, is publishing documentation of the technical specification and statistics on the availability of Open Banking and PSD2 on RBS' API Portal.
Shared Relationship Plan
Legal Disclaimer
For more information please visit: NatWest Group Statement on Modern Slavery and Human Trafficking on natwestgroup.com.